Electric Frenchie was started by Chonie Bradley, an Austin, Texas gal who has a love for indie designers and French bulldogs (a girl after my own heart!) At EF you'll find a totally curated boutique shopping experience. From well known brands such as BB Dakota to local Austin designers, Electric Frenchie has a wide variety of things that will tickle your fancy. (I'm in love with the Charlene K jewelry and all the pretty dresses!) Peep below to see how you can style up and win
this sweet necklace
!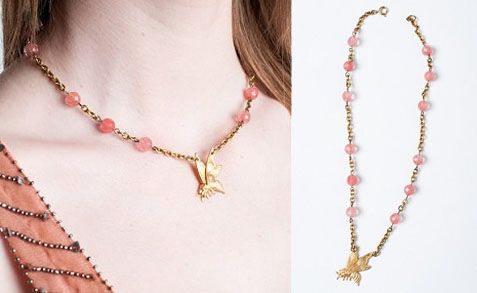 1. Sign into your Pinterest account and create a new board called "Little Chief Honeybee & Electric Frenchie Style Contest"
3. Style the necklace with outfit components such as tops, bottoms, shoes, accessories, or makeup ideas such as lip colors, eyeshadows, liners and even ideas of where to wear your outfit! From romantic vintage to rocker-chic, we can't wait to see what you will come up with!
4. When you are finished with your board, copy and paste your board URL in a comment below so we can judge the winner by Thursday!
5. Happy Pinning!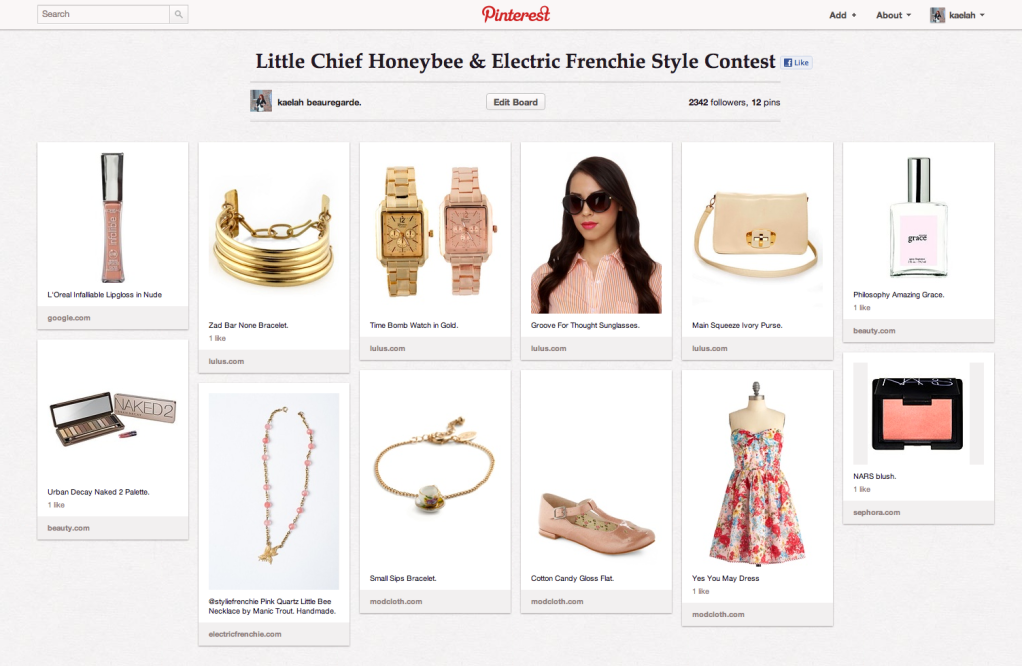 Here's my board as an example
! Have fun with it. Pin awesome places you'd like to visit, things you'd like to do, and the cutest outfit you can think of!
A winner will be chosen Thursday, April 5th and contacted via email or Twitter (so please leave a way to reach you with your board URL!). Hope your weekend is going splendidly! xo
(If you need help figuring out how to pin something check out the
Help section here,
or if want to add the "Pin It!" tab to your bookmark toolbar,
click here
!)
Congratulations Natasha!