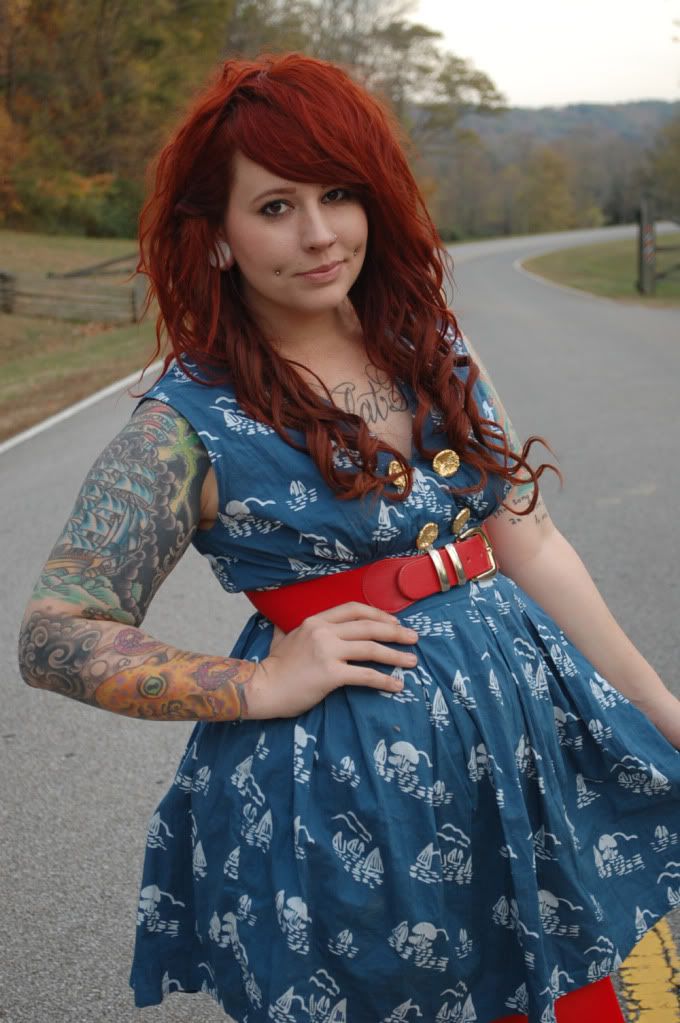 dress: modcloth, belt: thrifted, tights: c/o we love colors, flats: target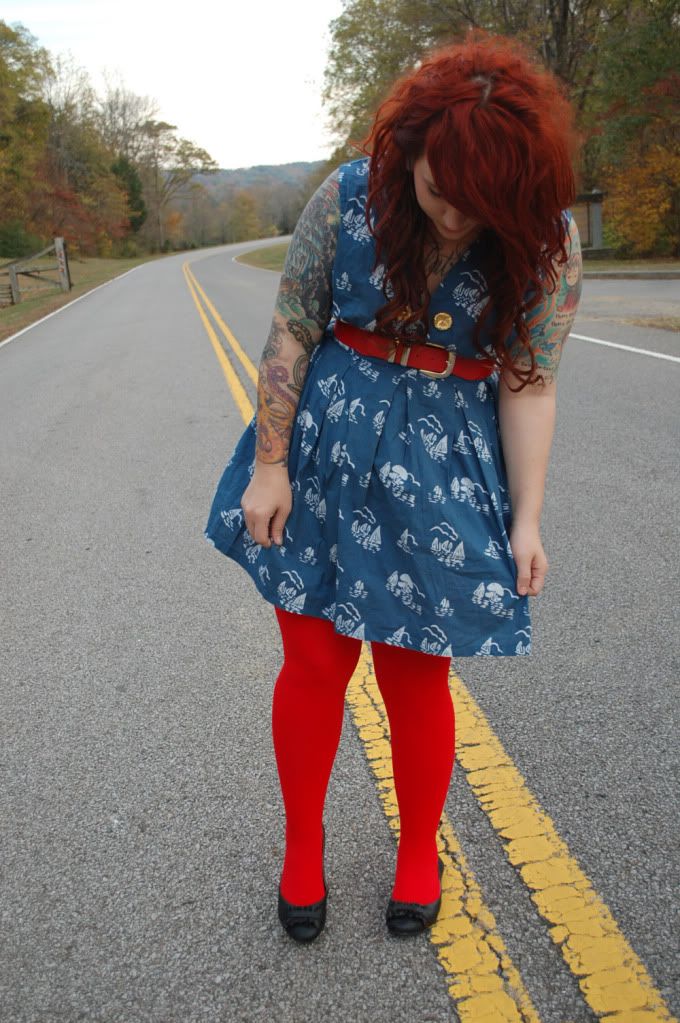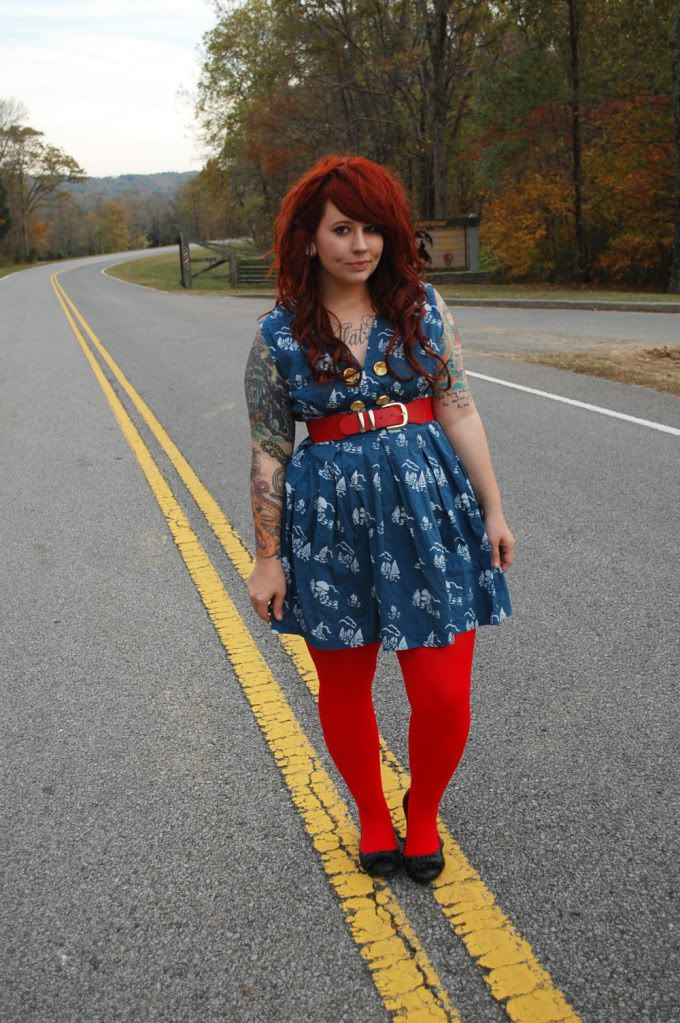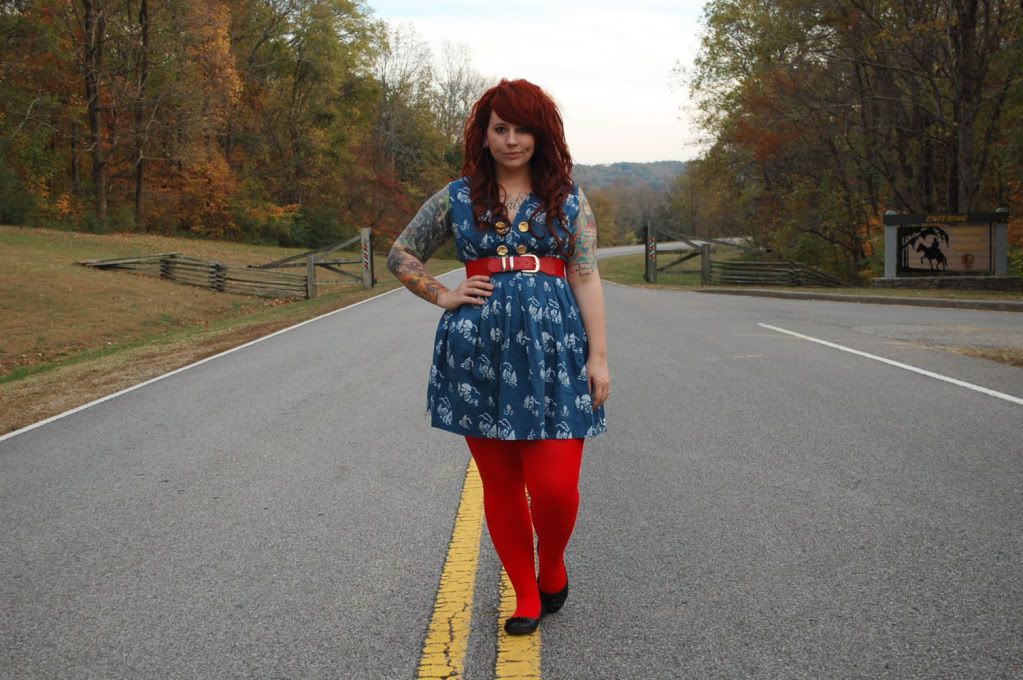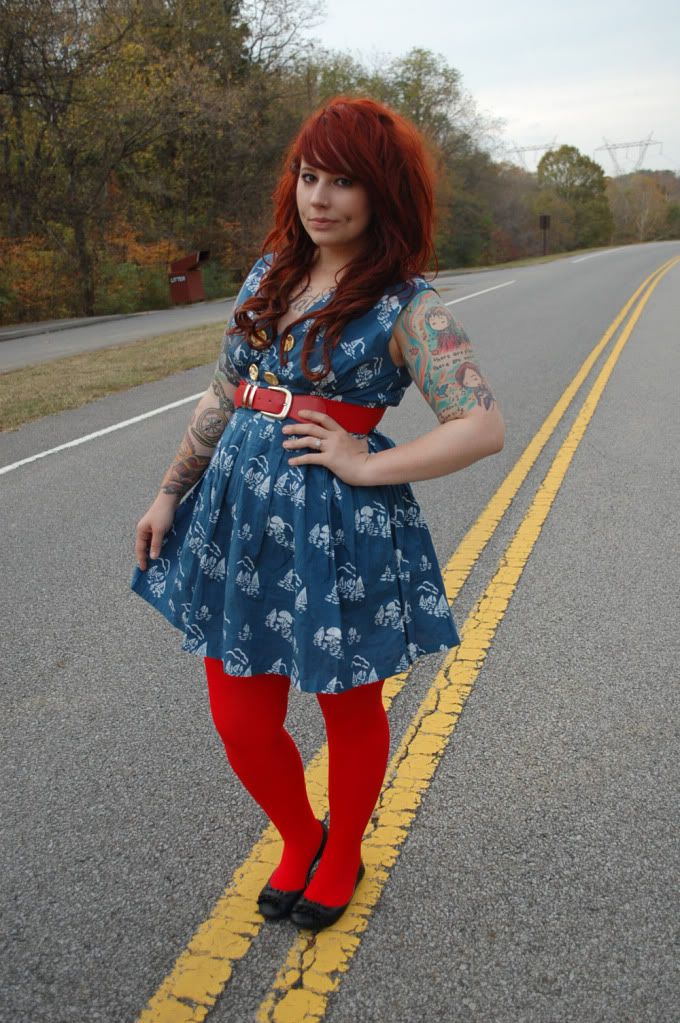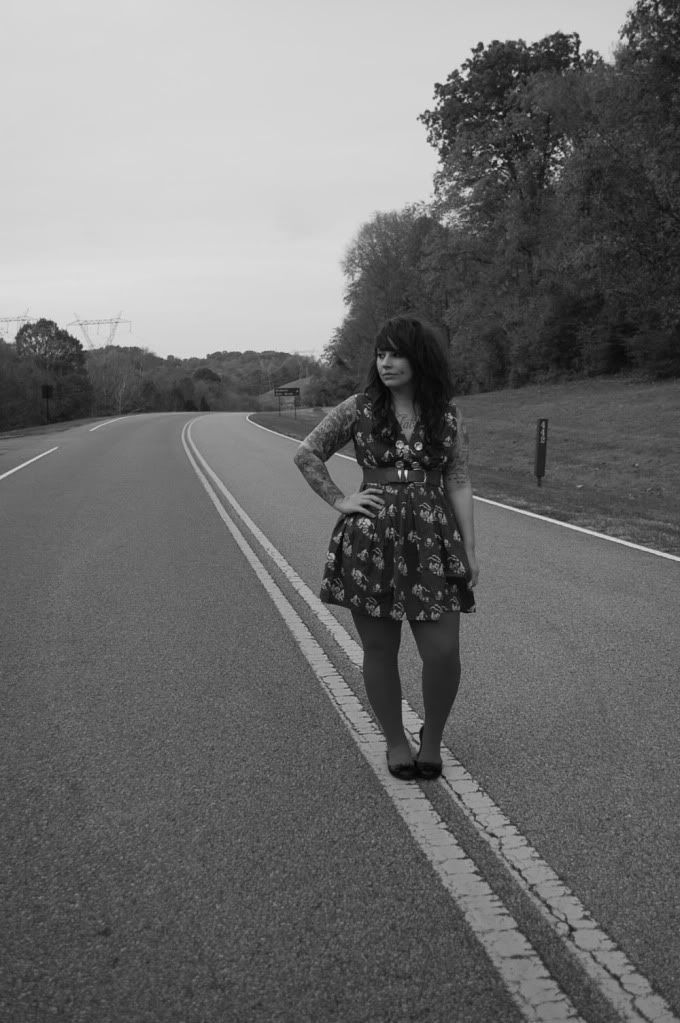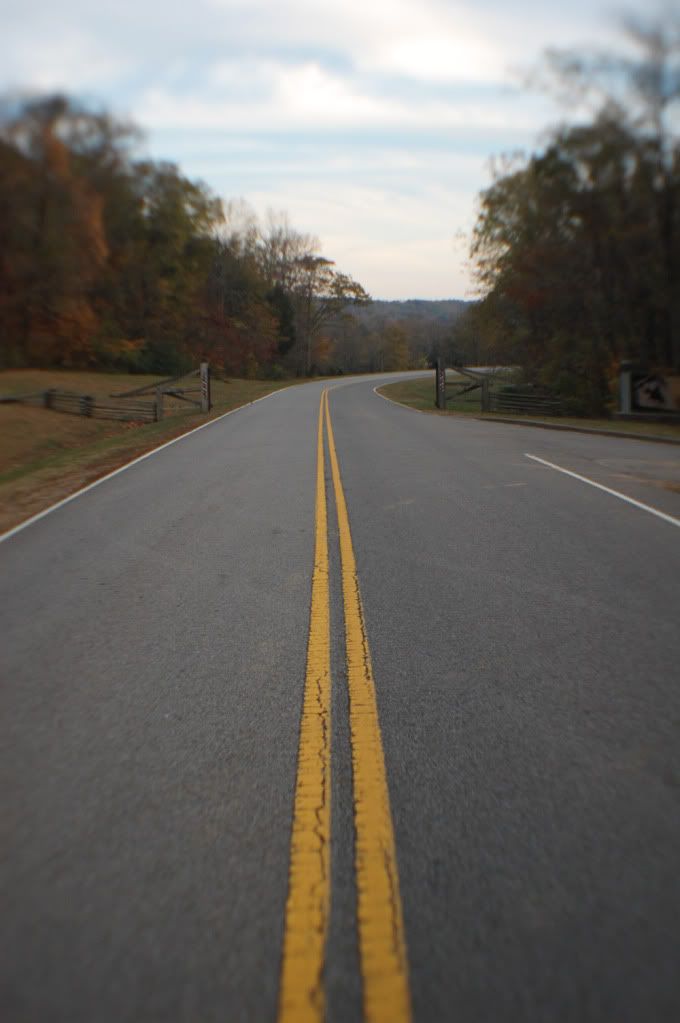 001. this is the last of the outfit shoots i have for a bit. mike doesn't have another day off of work until next thursday (!!!) and i'm so eyeball deep in final projects that i just don't know what to do with myself. with that being said, i will also be queuing up some posts for the next couple of days so i can really buckle down and get stuff done. don't worry, the content won't change!
002. i've been writing in my little book of ideas a lot lately. i got another new one. yes, another. this time i took one of mike's and i sewed some stuff on it. made it a little more personal and i've been loving it. i bought two new ones recently and i just haven't been able to write in them. they have to be broken in. worn around the edges, smudged, and stained. i'm weird like that. i don't like things that are "too new."
003. to the anon who is pretending to be friendly all the while trying to tell me i've gained ten pounds since last year... you act as though i don't own a mirror. i'm well aware exactly what i look like and if it's so hard for you to be happy with yourself, i'm sorry, but don't try to rain on everyone else's parade. yes, i have chubby arms, but they're covered in rad tattoos. yes, i'm short and stout, just like my favorite teapot. yes, i have thighs and calves like you wouldn't believe, but i guarantee they're a lot stronger than yours. thanks 14 years of softball! and guess what? i'm also happy with myself. i just wish the same for you. silly that i even needed to devote a paragraph to this but just know, you can be fat AND happy!
004. mike's sister is leaving for a year abroad in paris to live as an au pair on friday! she visited us last night and it was definitely a treat! i will be living vicariously through her adventures and i can't wait to see tons of pictures! the little girl she will be nannying is absolutely precious! good luck, maggie! we love you and we'll miss you!
005. eight days! yes, eight days! school days, that is. but still! it is so so so so very close!
006. pipkin is back to her 100% regular self. thanks for all the kind wishes and prayers! she's made a full recovery and georgia is in hog heaven because now she can bulldoze pipkin and not get in trouble for it.
007. touching back to number 2, in my book of ideas i've been charting and sketching out store ideas and displays and tags and oh goodness, everything! i'm so full of ideas and i'm so excited to see them become a reality. it'll take a while.. but you can't put a deadline on passion!