Today is going to be a busy day. I have a laundry list of things that need to get done and not nearly enough time to even think about them all. It's crunch time. 11 school days for me left until I'm done. But way too much to do. Read a novel, write 2 papers (one by 1pm today! eep!), build a website, design invitations, posters and email blasts. Revamp my portfolio. Print it all. Mock it up. Photograph it. Get ready for the senior show. So so so much to do. (Any volunteers to come help?!)
These photos were taken at the top of the scenic overlook bridge at Natchez Trace. The cardigan is a bit frumpy (I think I like that though) and the tights are a bright contrast. The headband is from my sponsor (again!),
Sunshine and Carousels
! We were kind of rushed with these photos because there was another family coming up and they wanted to take photos there, too (they were awful snooty!).
dress: charlotte russe, belt: forever 21, cardigan: forever 21, tights: target, flats: target, headband: c/o sunshine and carousels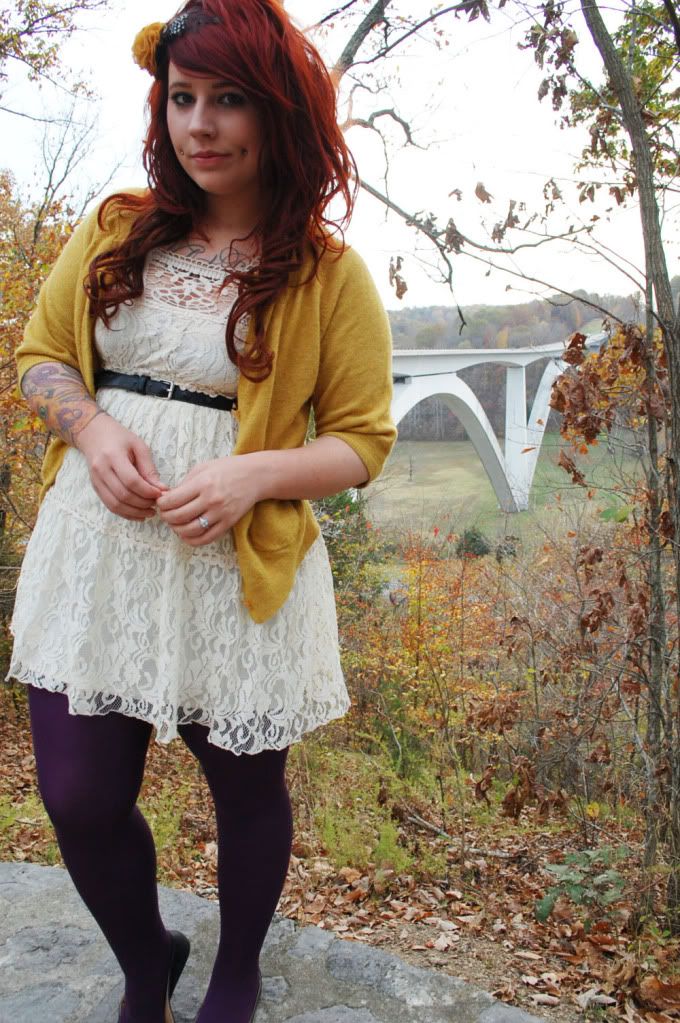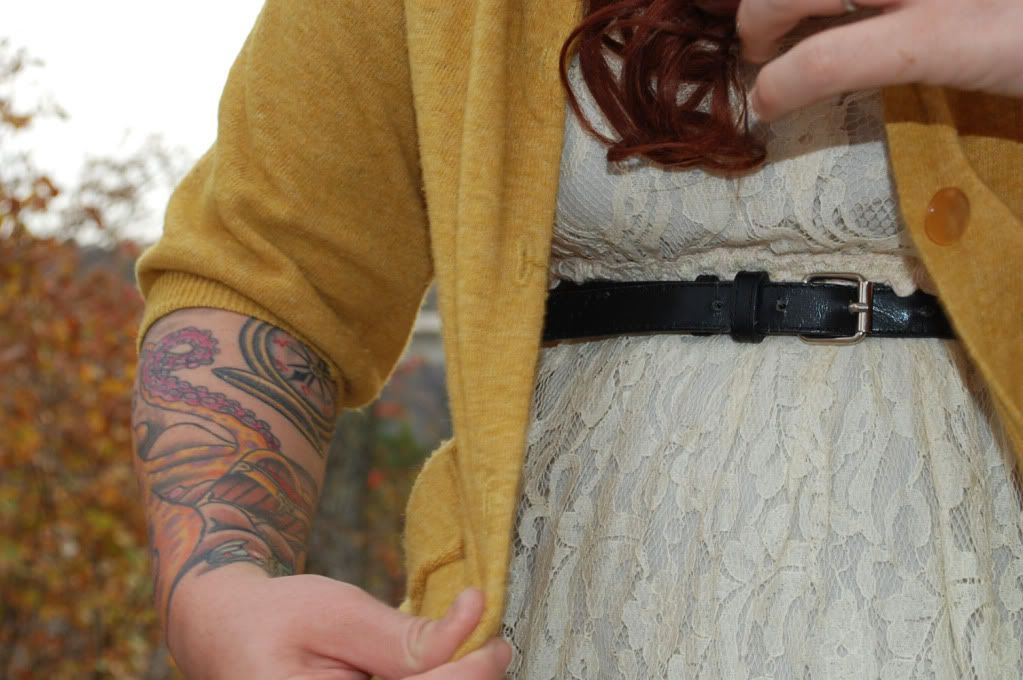 I promise I'm not here representing LSU or anything! Happy Thursday, y'all! xo