Not too much to this outfit. Only a few photos were even in focus. These were a few more from the Natchez Trace. Typically I would never pair coral with bright eggplant but I was feeling frisky and this was the outcome! Wish we had better documentation but I'll just have to wear it another time! The purple of the tights also didn't come through very well. Hmph! They look so blown out and contrasty, but nothing is really helping. And look at them child-bearin' hips! Woooo-wee! (Would you believe that this dress is an XS?!?! How my hips fit into it I will never know! The white one taken the same time/place and from F21 as well was a large! I hate size discrepancies in clothing brands nowadays.)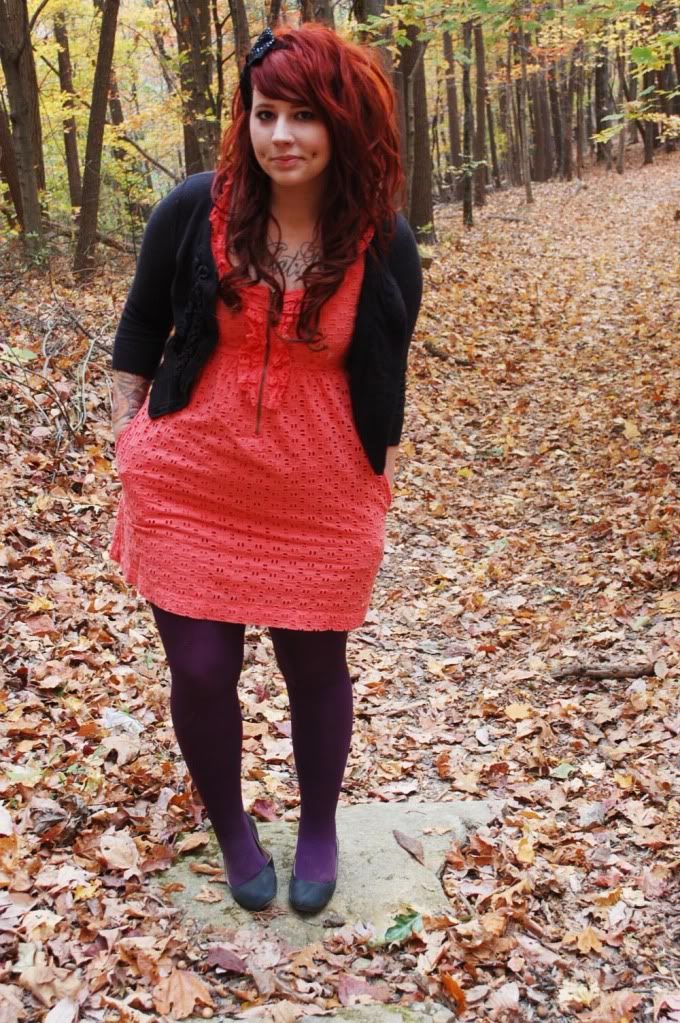 dress: forever 21, tights: kmart & target, flats: target, cardigan: target, headband: c/o sunshine & carousels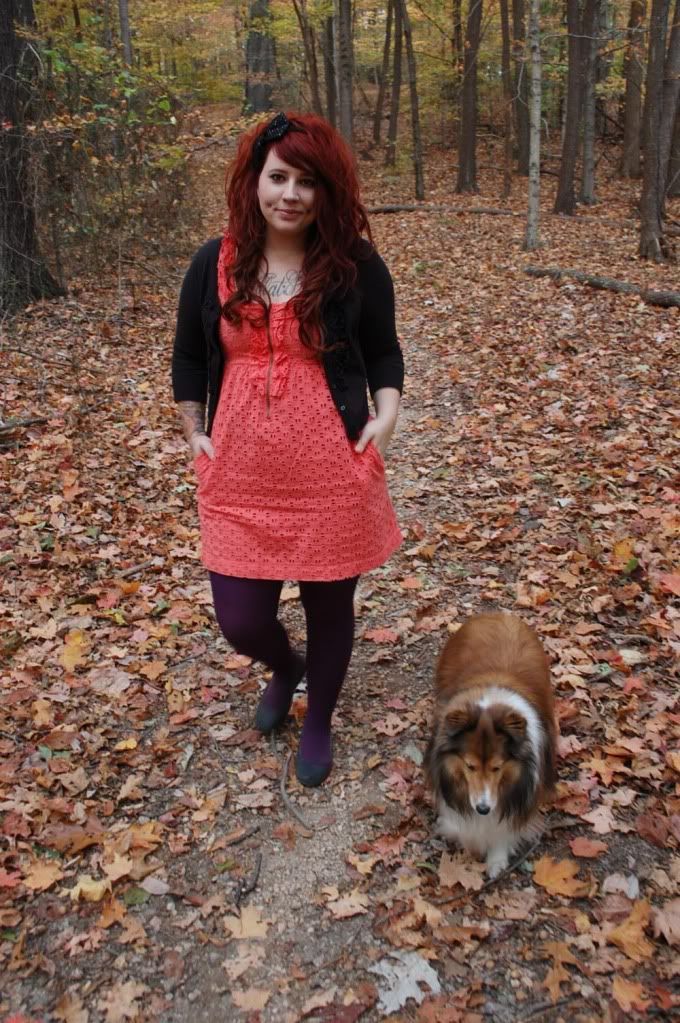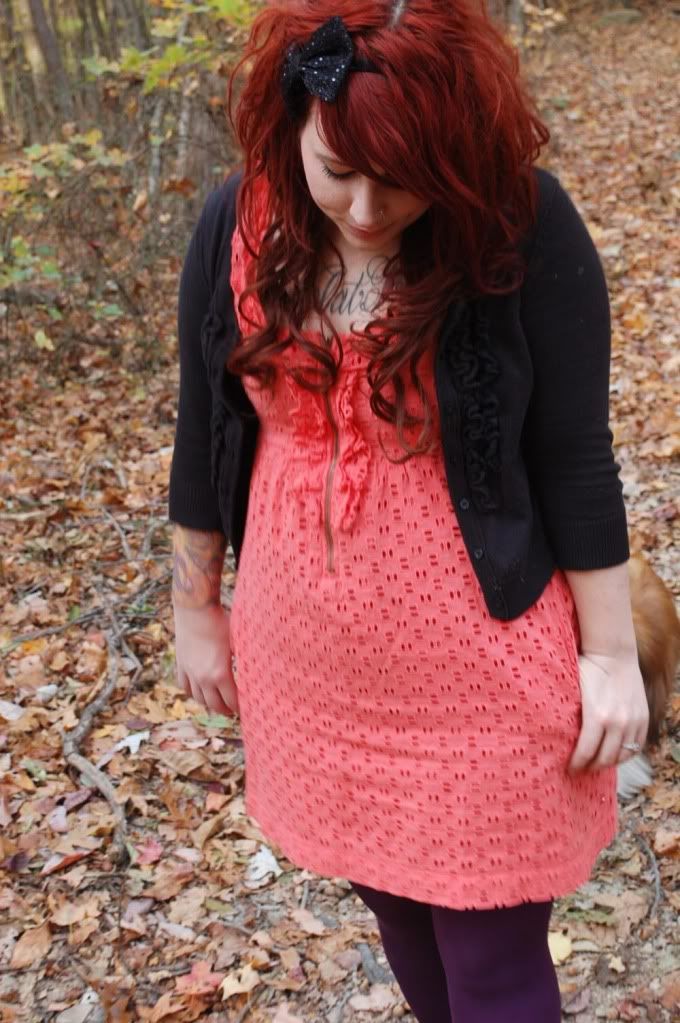 I really love our little photo adventures. Sometimes they make for the most exciting days! It's a lot of fun driving around trying to find places to shoot. I've also become much more comfortable with having my picture taken in front a random group of strangers! I don't mind the stares or snickers so much anymore.
Where are your favorite places to take photos?
PS; Who else is getting sucked back into Dexter this season?! I do miss the days where he was sawing people up and tossing them overboard, but this whole Lumen thing has switched it up a bit! I hate to try and figure out the storyline but do you think there will be a romance?! Also -- we HATE Quinn!