Wow! 2012! It almost doesn't seem real. I've never been one for overtly tangible resolutions like *Lose 20 pounds (obviously!) or *Earn a promotion at work... but I really do love to set personal and professional goals for myself, simply to just get better. No matter who we are or what we do, chances are we could be better at it. Striving for my personal best is something I've shared a lot about here on this little blog. Maybe you have some blog or biz related goals for your new year? If so, feel free to consider a sponsorship here on LCH! I'm offering early sponsors a week long discount, and they tend to fill up quickly so get yours while you can!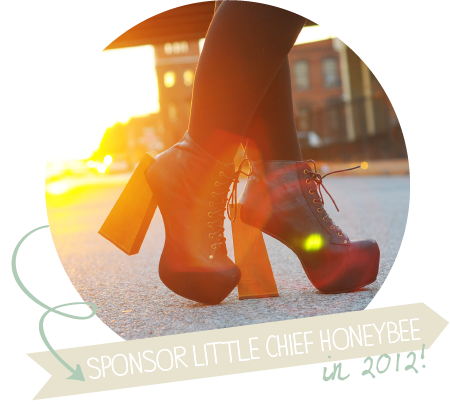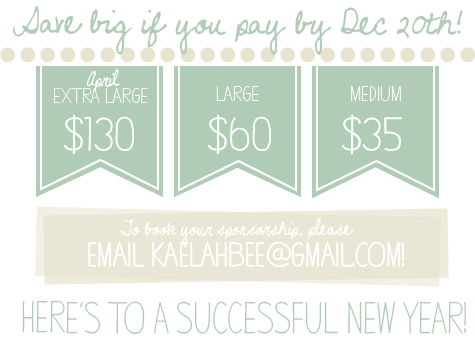 January, February and March XL ads are all booked up, but we'll be introducing new sizes in April! Feel free to book your XL spot through June if you'd like! ;) I'm also offering solo giveaways and posts
without
sponsorship so feel free to inquire via email if you're interested! You can get up to date on all of my sponsorship perks and traffic stats by visiting the
Sponsorship page
! xo
PS: There was some confusion last month about reserving a sponsorship spot at the discounted rate, so allow me to elaborate: In order to get the discounted rate, you must pay for your spot by the end of the day on December 20th! Anything paid after the 20th will be subject to regular prices!