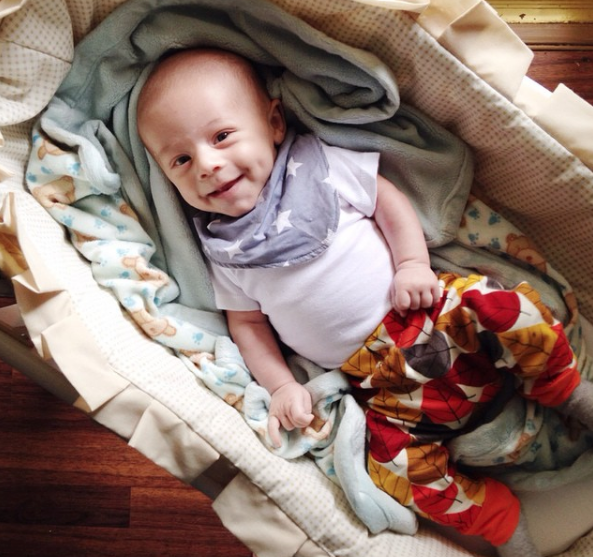 I've been a bit MIA from the blog lately... only 3 posts in a full week. The past week and a half have been a little overwhelming and I'm just trying to ease up on the workload a bit. We've also been doing some "renovations" in our house for the past week (building new counters and cabinets, installing a dishwasher, etc) so not only am I zonked, but our house is also a wreck! I find it so hard to be productive when things are messy, so I devoted most of yesterday to clean, clean, cleaning! Anyway, here's a Currently post to share what I've been up to lately.
READING: entirely too many baby-centric articles and blog posts. "Are these early teething signs?" "How much should my baby get at each feed?" "Is this normal for this age?" Phew... if you ever want to feel inadequate or unprepared, just go have yourself a baby! I'd like to say I'm elbow deep in a book or three but that would be a lie, soooo...
WONDERING: how so many work-at-home moms do it. goodness I promise this entire post won't be about being a parent, but seriously! I'm in awe of some of the ladies out there who manage to run small businesses or work from home while caring for one or more tiny people. I scramble to get as much done as I can when Mike gets home from school or when Linden is napping, but there are only so many hours in a day!
FEELING THANKFUL: for so much. but I'll keep it short and sweet by saying I'm thankful for all of the friends I've made via this blog and social media. the tweets, the comments, the texts, the package exchanges, etc. I'm working on compiling a list (or post!) on some of my favorite maker friends for y'all to check out if you're interested.
EATING: entirely too much candy corn. send help!
WATCHING: Gilmore Girls! I'm over halfway through season four and I love it! I never watched it while it was on air, but when I finished Gossip Girl I decided to give it a whirl. So glad I did! (If you have any suggestions for what should be next, I'm listening!)
WORKING ON: custom sign orders, our Halloween costume, finishing Linden's nursery, getting our house in order, posts for October + November, a new blog design, and getting out of my pajamas each day (yeah right!).
LOVING: the crisp, Fall mornings, infinity scarves, and mums on all the porches. Not really a fan of the crazy early darkness, but you didn't ask that, did you?
ATTEMPTING: to "crib train" Linden. I put off having him in his crib until now because co-sleeping and babywearing work so well for us, but I really need to get more done during the day and I just can't do all of it with a baby strapped to me. So this past weekend I worked on putting him in his crib for his naps and so far, so good! I'm SO happy to report that it's going much better than expected! He's a belly sleeper (*gasp!*) so I bought the Angelcare monitor for his crib. Belly sleeping seems to be the golden ticket because he doesn't startle himself awake. I'm so proud of that little guy for transitioning so well! It'll probably still be a while before we put him in there at night, but we might put him in his bassinet next weekend to see if that works. Otherwise co-sleeping it is!
WANTING:
Thanksgiving and Christmas to hurry up and get here! I'm normally not one to wish away the days but I'm just so excited for the holidays this year. Having kids makes Christmas
so
much more fun and I'm hoping we can maybe do another version of
our Activity Advent Calendar
for Toby this year. Also super eager for our new phones to get here. Mike and I both upgraded to the iPhone 6 and his has already shipped, but mine is still waiting around to be fulfilled. I'm
so
excited to have a 64gb phone because I'm constantly having to try and delete photos off of my 16gb iPhone 5 to make room!
What are you up to today?
If you're looking for something to do, share your own Currently post on your blog and leave a link to it below! I'd love to know how you're spending your day! (Currently post inspired by Danielle's feature!)