Answer: To Take Outfit Pictures, Of Course!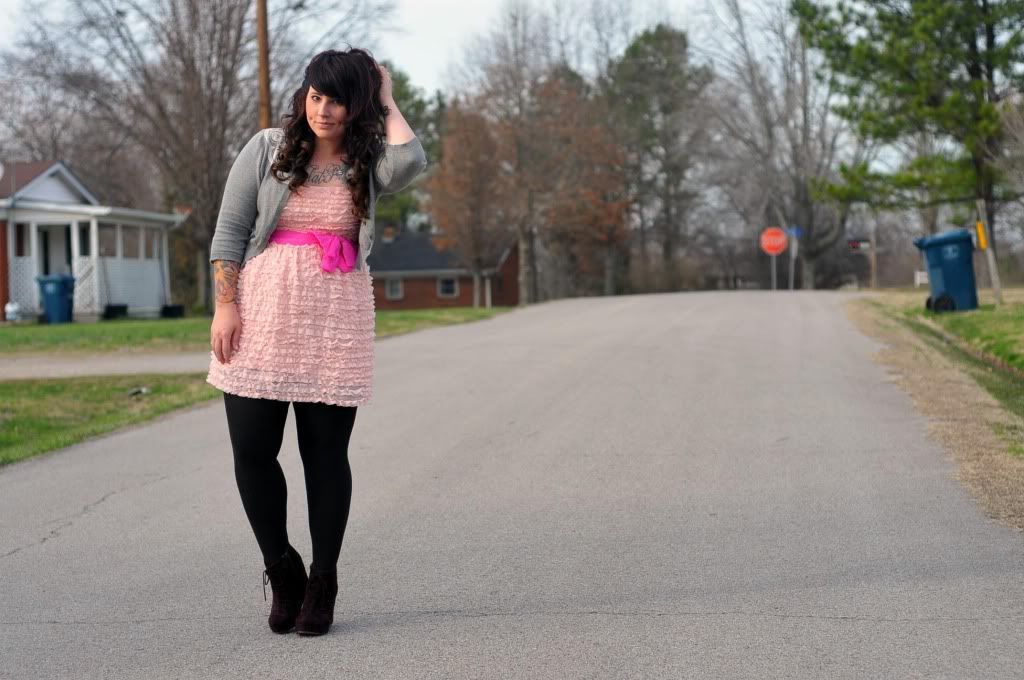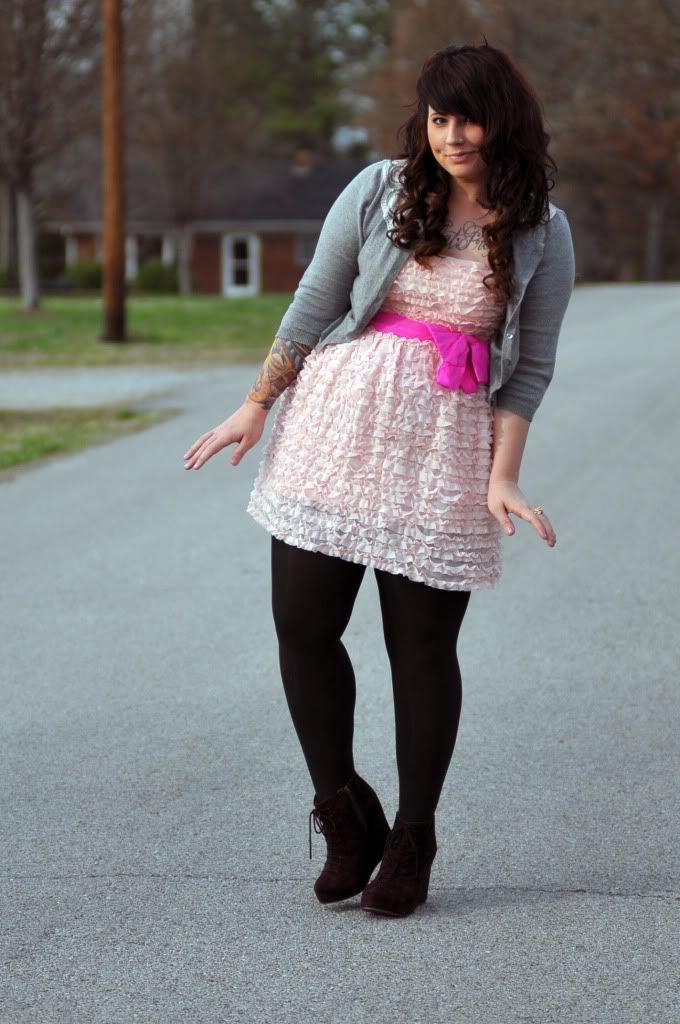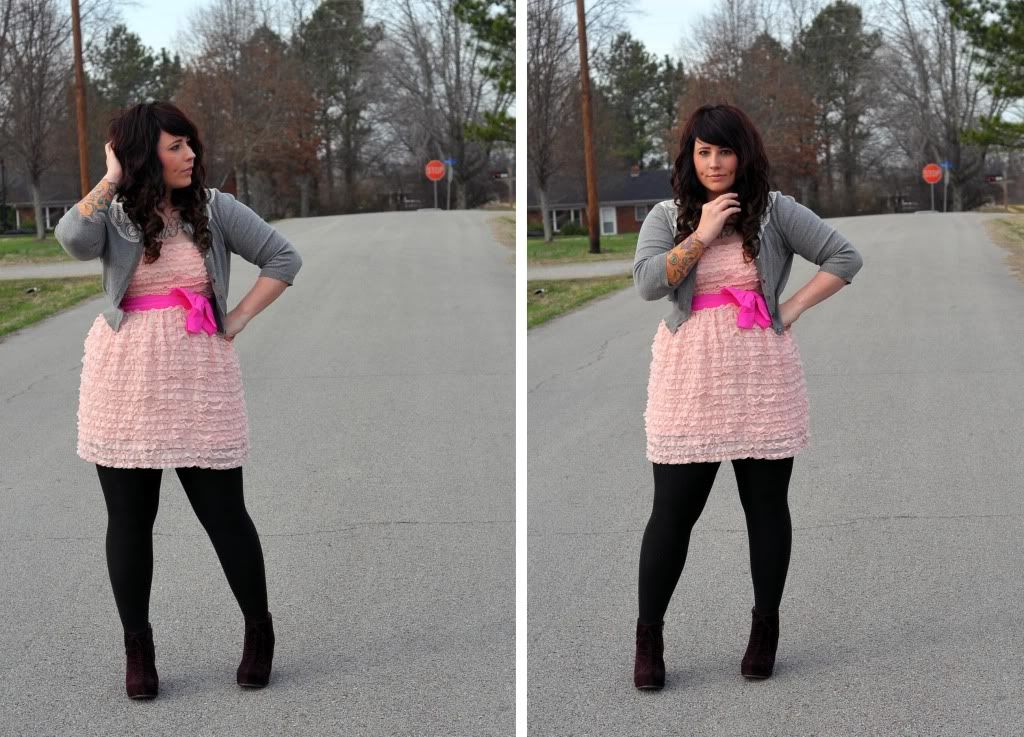 By the time you read this it will be Friday afternoon.. I'm writing it a few minutes before midnight. Susannah, Chris, Mike and my sleepy self are happily in Wilmington! Finally! These pictures were from Wednesday as we were waiting on them to get into town. This is one of my new dresses from Modcloth! So glad it fit. I feel like a cupcake! The suede wedges are my new Jeffrey Campbell shoes (they're a deep purple, but they're hard to see!) and the bling on that finger is a new Juicy Couture ring. Normally I'm not a big fan of JC stuff (I only own a charm bracelet) but that little ring did something for me! I've picked up a few of those Sally Hansen nail strips that Kaylah and Laine have been sporting lately and I paired the leopard print with the OPI Teenage Dream by Katy Perry nail polish. I'm obsessed with it!
Anywho, Chris and Susannah got into town and then we headed to Lawrenceburg to stay at Mike's parents' house. We grabbed a sub-par dinner and some beers before heading over and we stayed up way too late talking to his parents and then with just each other. We settled into bed and woke up at 5:30am to get on the road. We were in the car of 14 hours on Thursday! I drove a few hours of it but Mike really took the wheel on that one! I fell asleep at one point for about an hour and a half and what would you know! Mike drove the entire hour and a half in the wrong direction... yea.. Luckily it only added about an hour or so to our trip since he went North instead of Southeast. But that's fine! We're here! We settled into our hotel and then we went to Slice of Life downtown for some pizza and beer.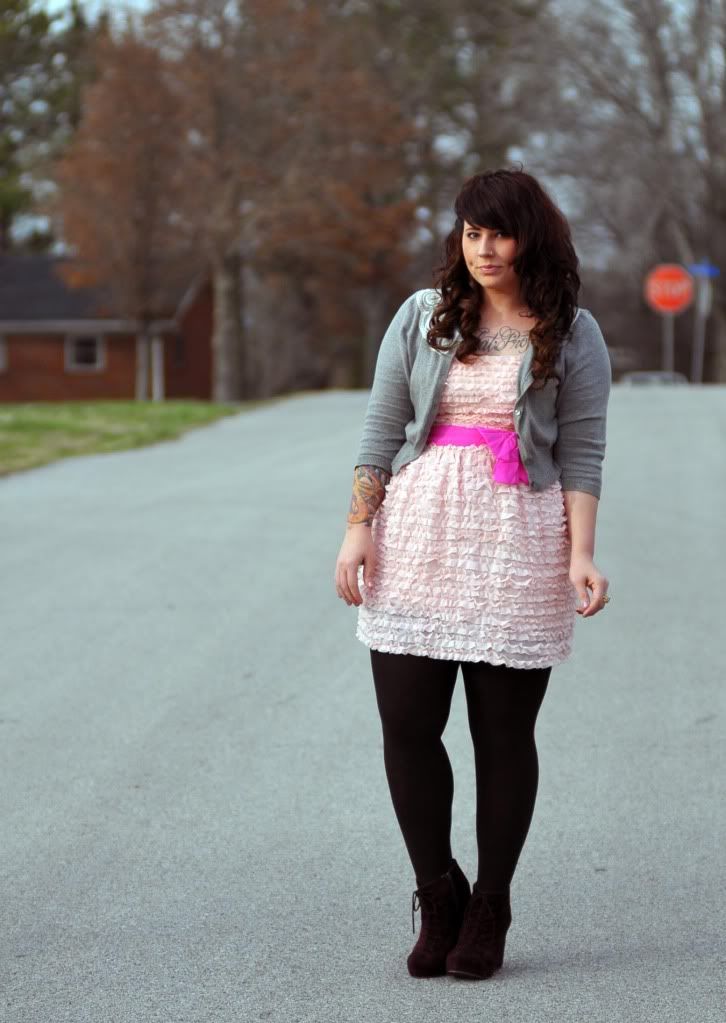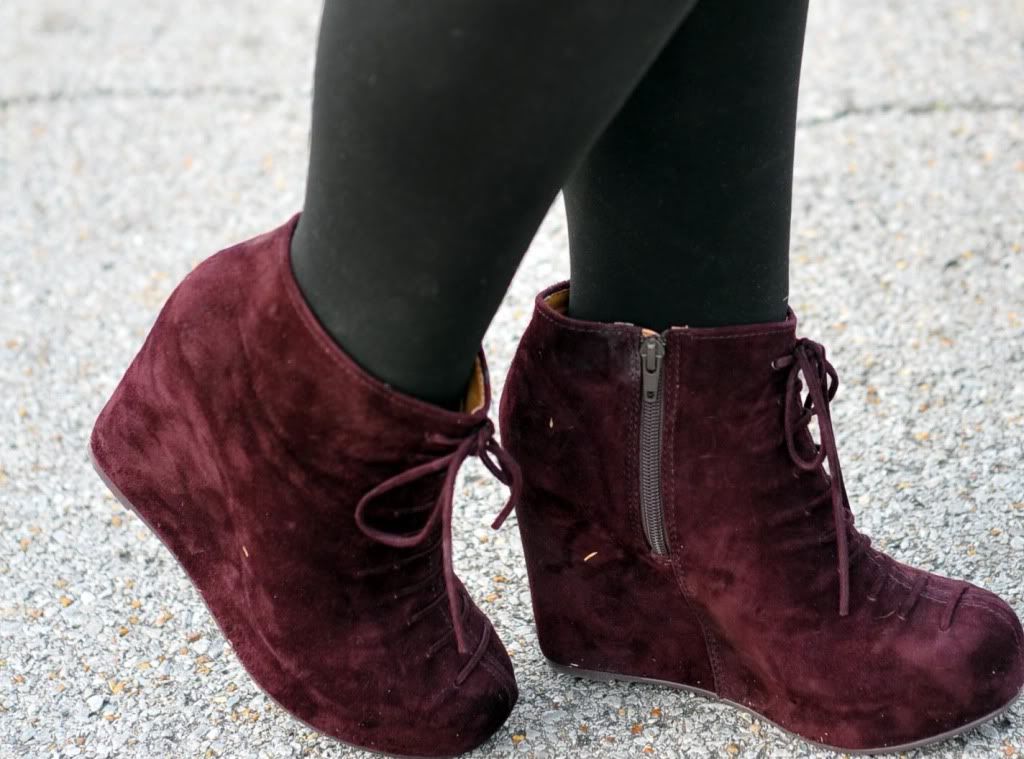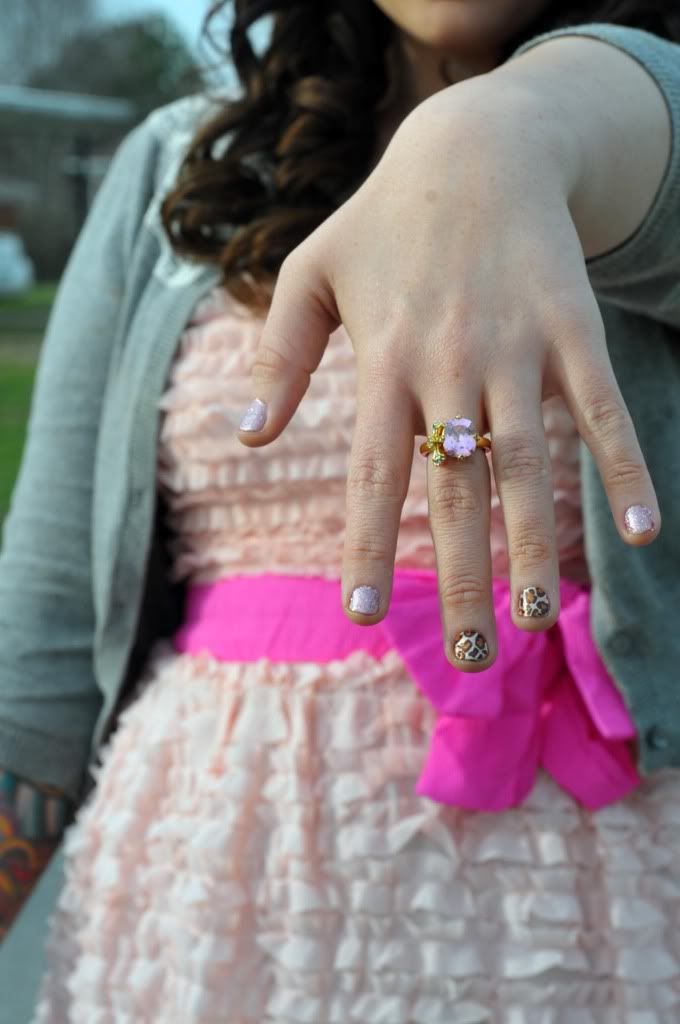 I'd go into detail about Friday's plans but aside from photos and meeting up at Susannah's family's restaurant for lunch, we're an open book! If you have any suggestions for us or want to come hang out, speak up! We'll be here til Monday!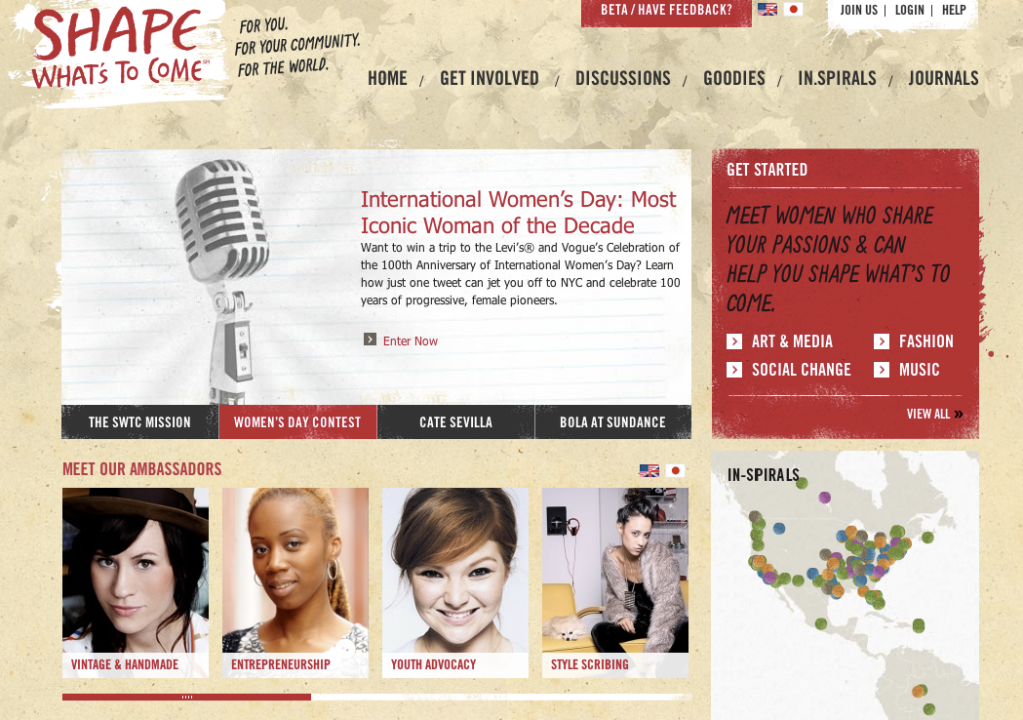 Oh! And some super ridiculously exciting news was sent to me while driving today!
So do you guys know about Levi's and their Shape What's To Come campaign?! Well, last week they had a little Twitter contest and all you had to do was say who you thought the most iconic woman of the decade was and why. Well, being that I love everything about Ellen Degeneres, I nominated her. And today I got a phone call saying I won! SO GUESS WHAT?!
They're flying me to New York City on Tuesday morning for 3 days/2 nights and I get to attend the Levis/Vogue Women's Day Celebration Party!
Yes! Crazy right!? I never in a million years thought I'd get to do something like this and I almost didn't think I'd be able to make it! We'll drive the 13+ hours back to Tennessee on Monday and I'll wake up super early Tuesday to drive the 2 hours to the airport and fly out! We're trying to find Mike a flight, too, so that he can come with me! I hope we can! Either way, NYC, I'm coming for you! I hope everything works out and nothing messes up my plans! If you're in NYC and you want to get together, I'll be free all Wednesday and the first part of Thursday!
Okay! off I go!
Home Before Ten Dress: ModCloth
Caridgan: Forever 21
Tights: Hue
Shoes: Jeffrey Campbell Hamilton Suede Wedges
Ring: Juicy Couture