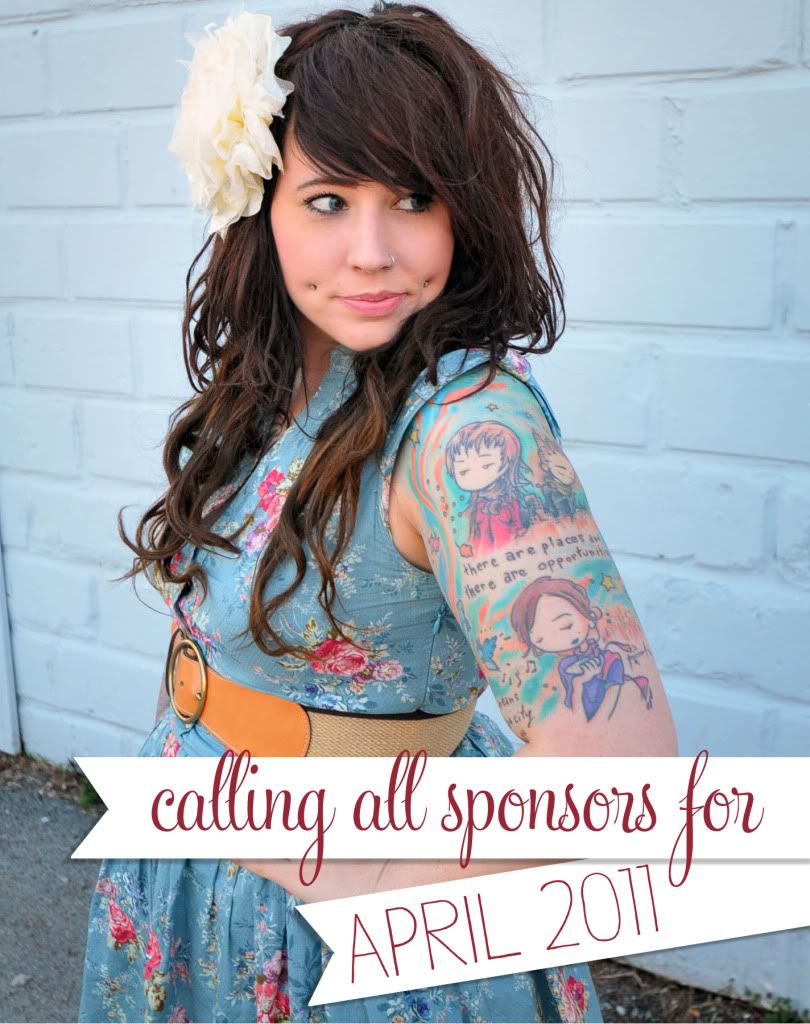 It's that time of the month again! The official call for sponsors in the month of April is here! I feel like I just did this for March two days ago! The days are flying by at lightning speed, that's for sure! I feel as though I've had such great luck with sponsors the past few months and I really hope the trend continues. The Extra Large spots are booked all the way through June so if you'd like to snag the July one for yourself, please email me soon to get it! They go pretty quickly so don't hesitate! This little blog has continued to grow exponentially over the past couple of months and we even broke the 3,000 GFC mark this month (
holy cow!!!!)
! On average I post about 10 times per week and current traffic can be seen
by clicking here
. There is a weekly (and monthly) giveaway each month and this generates a ton of traffic and exposure for all of my sponsors (not just the ones hosting the giveaway!) I'd love to have you if you're interested!
Around half of the spots have already been snagged (Y'all don't waste any time!), so if you're interested in securing a spot for your blog or business, please email me at
kaelahbee@gmail.com
! You don't have to wait until the official sponsor call each month to secure your place! If you'd like to secure one for May, June, etc, you can! (This also guarantees you the current rate!) I also make deals for 3 and 6 month package prices!
Hope to hear from you all soon!
PS; Did you like the change of
Sponsor Intros
?! I decided to go a less-stressful way by just putting them in a design rather than worrying about formatting the text. I feel like it looks a lot cleaner this way (and more cohesive), but feel free to give me your opinions!