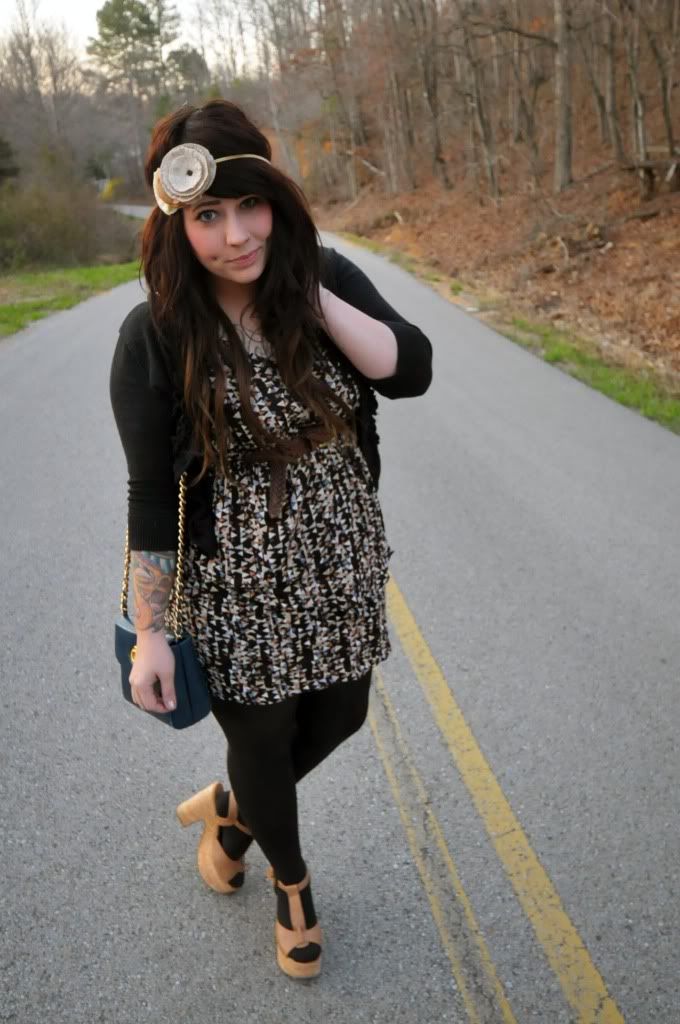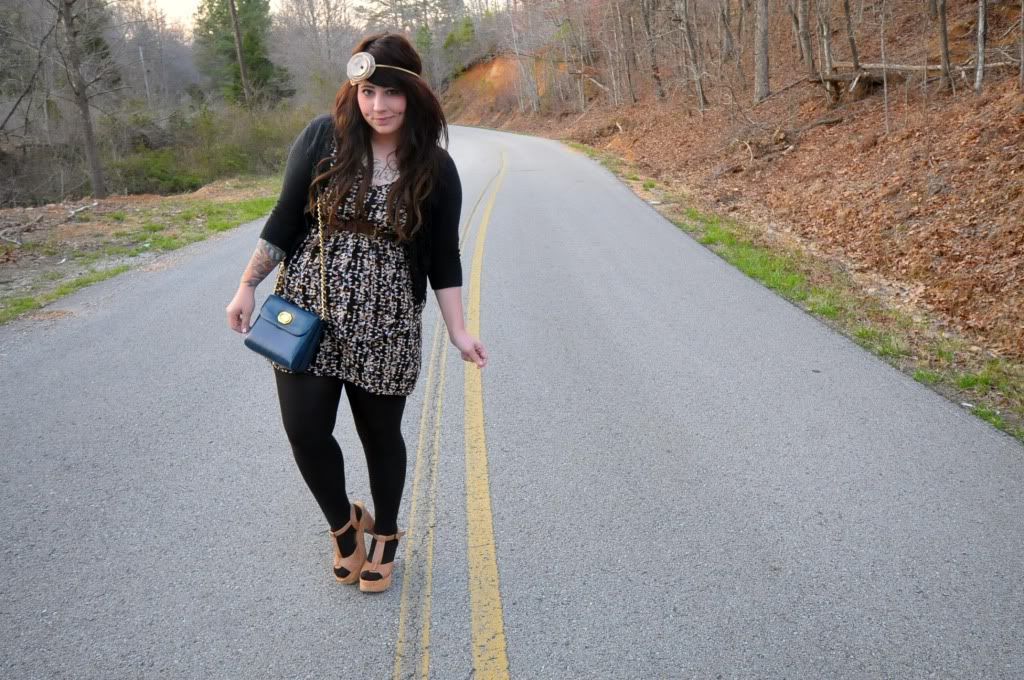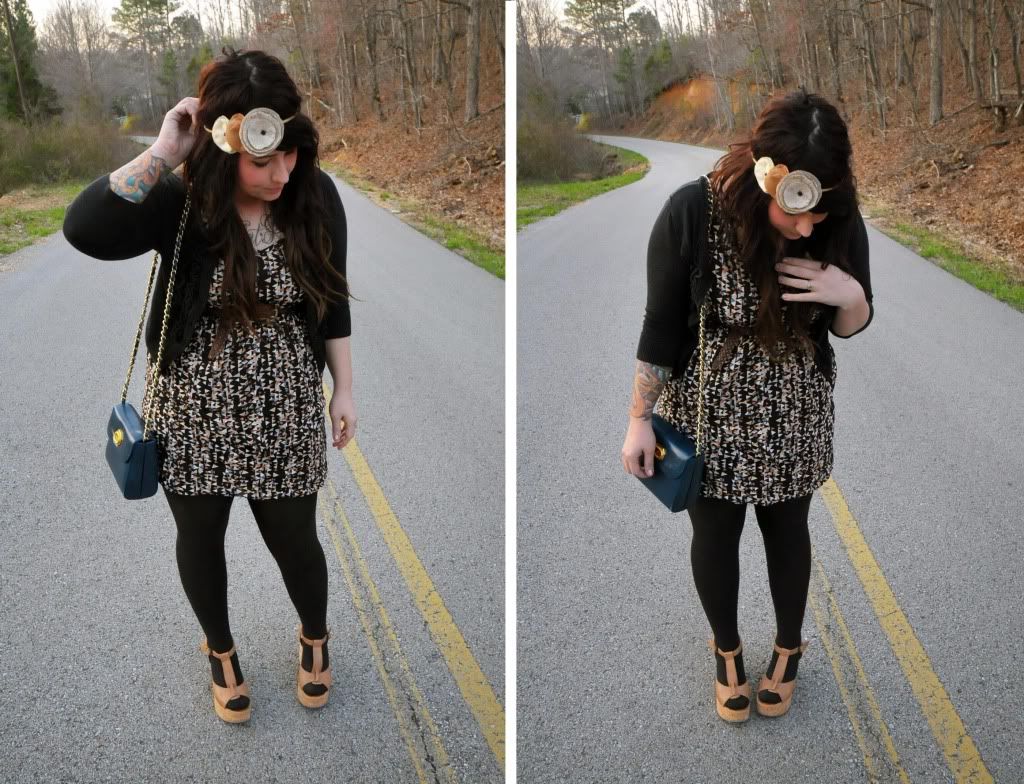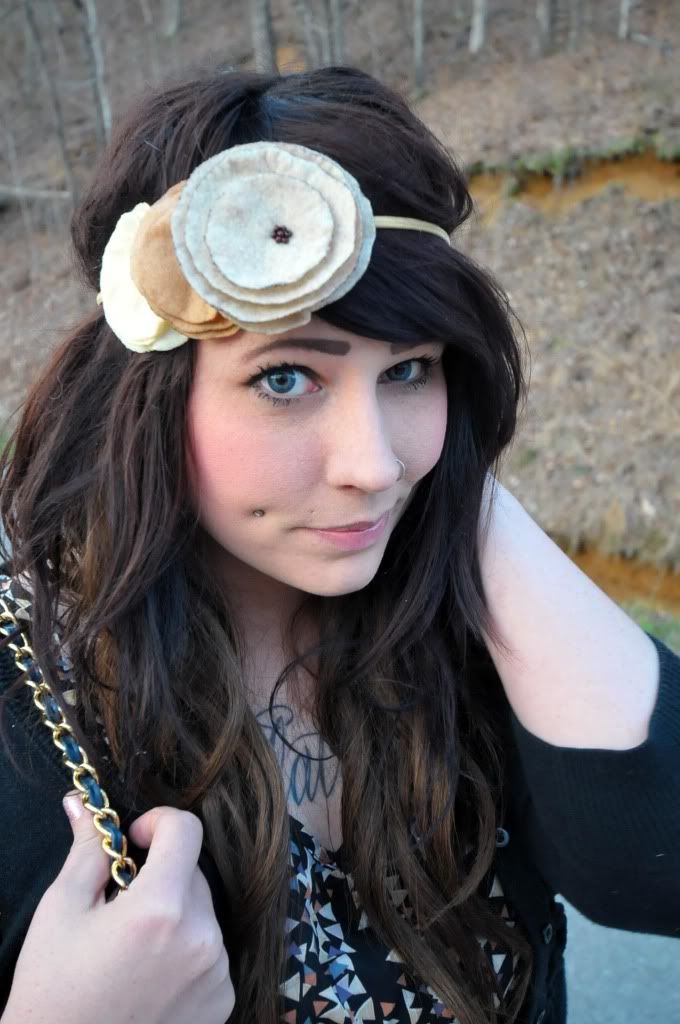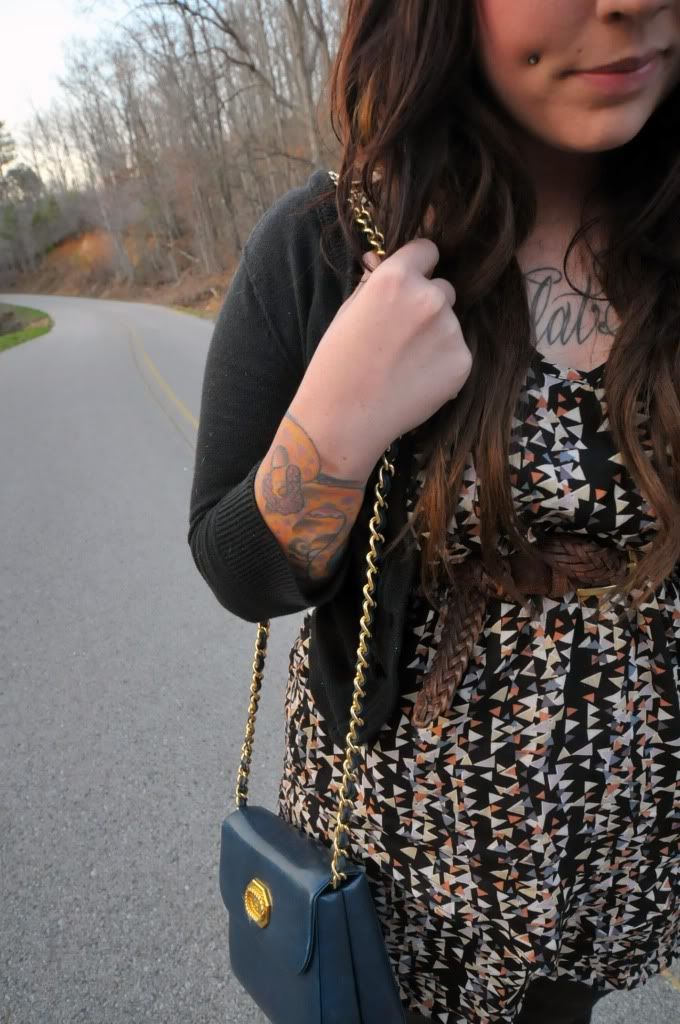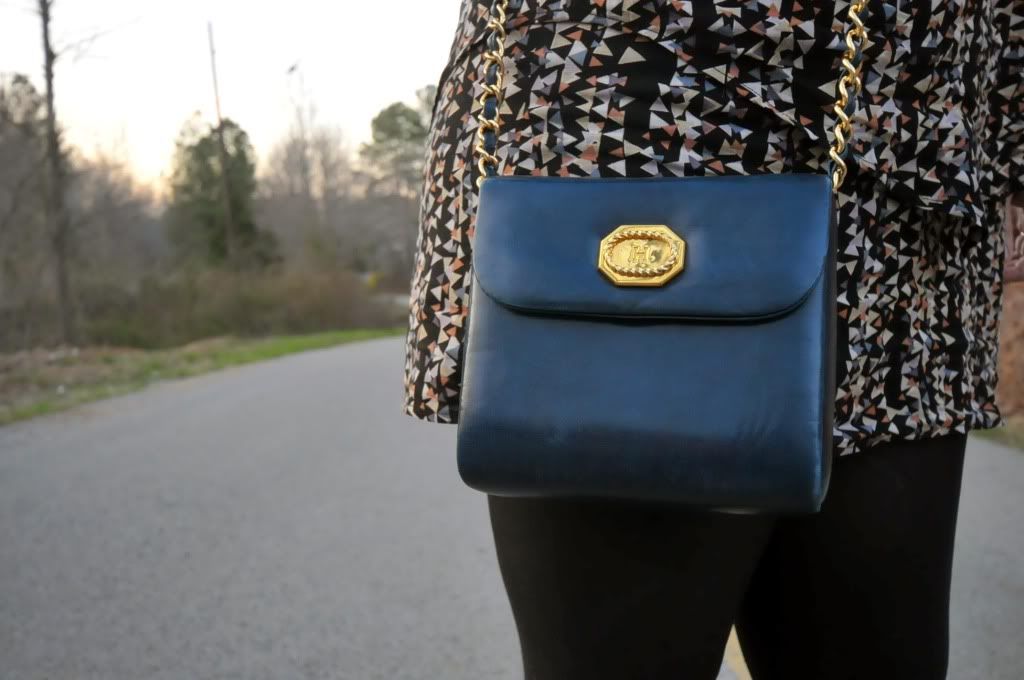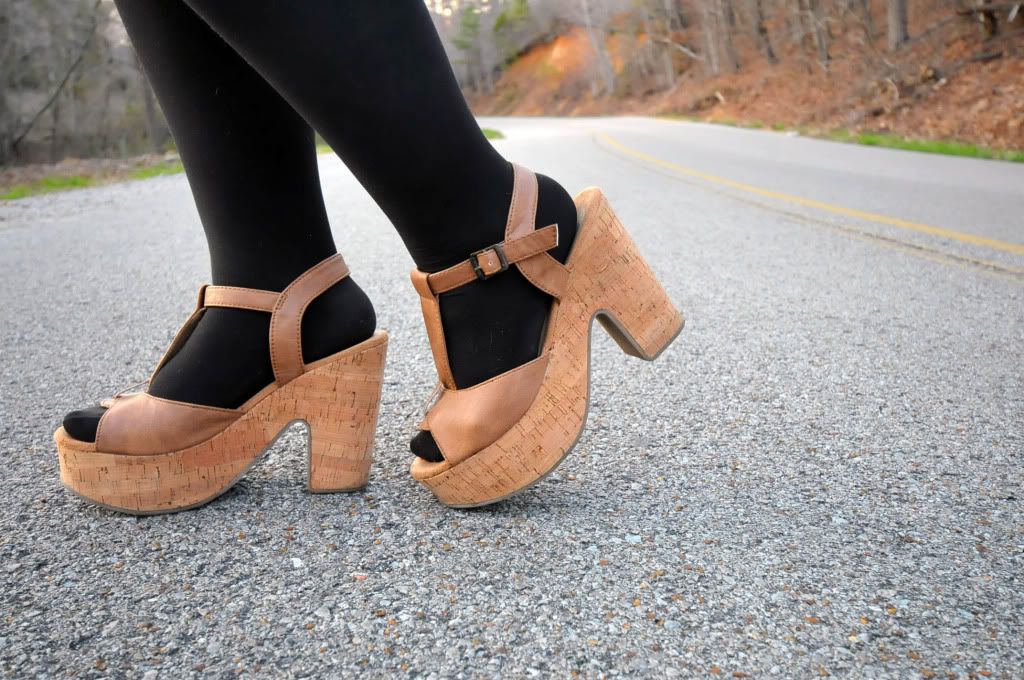 This post title might be
slightly
more off the map than others. It has absolutely nothing to do with the outfit. Mike was scanning Flickr like he always does and came upon a picture in a discussion group by the same name. He was determined to make it an outfit title. Of course I've googled it and found out that Foody Boo is a real woman and she really
is
queen of the dancehall (in Florida, at least!). The more you know...
I wore this on our thrifting trip on Tuesday to Nashville. The trip itself ended up being a total bust, aside from a chair to repurpose and some cheap vintage Pyrex (!!! The start of my little collection!). We ended up coming back home and then hanging out with my friend Bryan. We always end up watching ridiculous YouTube videos. Remind me to share those with you later!
The dress is a surprising find from Forever 21 in Times Square. It's got a nice little peplum overlay on the skirt and an elastic waist. The top is a little bit big so I know I'll be wearing a coverup always. Still, I love the pattern and I feel like it's very classy to have only cost $20. The belt is a 25 cent Goodwill find which I'm currently obsessed with! The ruffle cardigan is Target, as usual. The tights are also Target and the little mini-shoulder bag is a Salvation Army thrift! The shoes, of course, are my Garrens in Toffee courtesy of
Blowfish
! The stinkin' adorable headband is from my sponsor,
Much Love Illy
! (How cute are those colors!?!)
Today we're going to grab out coffee, go on our walk around the neighborhood (a measly 1.5 miles today!), and then we're off to Nashville... again. This time to drop my car off at CarMax. Turns out the motor (or something?) is busted in my driver's side window and the window is stuck down. Not going to be good when it comes a torrential downpour tomorrow! I
should
get a rental SUV in it's place but they're not 100% sure and it's almost 2 hours each way.. obviously we don't want to drive 2 cars. It's a frustrating situation. Oh well.
By the way, many many thanks for all the sweet comments on yesterday's Wedding Wednesday! I feel like I say it every week now but y'all really make me feel like a million bucks! So sweet of you! Mike was really proud, too!
Lately I've been feeling like I'm going through a quarter-life-crisis or something. But I think that's best saved for another day! Happy Thursday! Happy St. Patrick's Day, even! Hope you're wearing some green! xo
Forever 21 dress
Target ruffle cardigan
Thrifted Goodwill belt
Target tights
Thrifted Salvation Army bag
Garren platform wedges courtesy of
Blowfish
Flower headband courtesy of
Much Love, Illy