Hello I'm Elle and I run a blog named Elle.mnop. I am a web designer by day and a craft-a-holic by night! Being in the computer so much everyday its so relaxing to come home and actually create something tangible. Plus I feel like it makes me so much more creative!
One craft project I have always wanted to do is to create candles. After talking to a few of my friends, I realized its a lot harder and expensive than I had originally thought. Of course because I was so excited already though I had bought some great vintage tins to make the candles in. The tins are so fun and colorful though that I didn't want them to go to waste so I thought of a new idea. I ended up putting the candle inside of the tin and just changing the tin itself. Below is the how to and I hope you have fun!
The first step is of course to find some tins and candles to put inside of it. I ended up having to shave down one of my candles a lot to fit into the small tin. It wasn't too hard to do but caution because it did make a pretty big mess!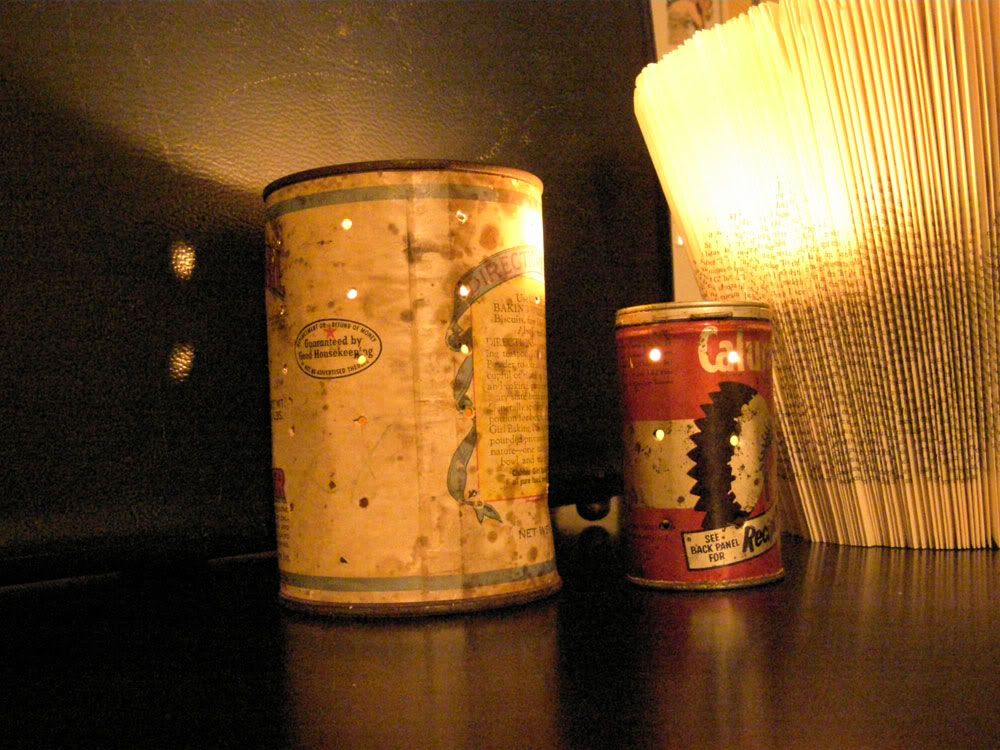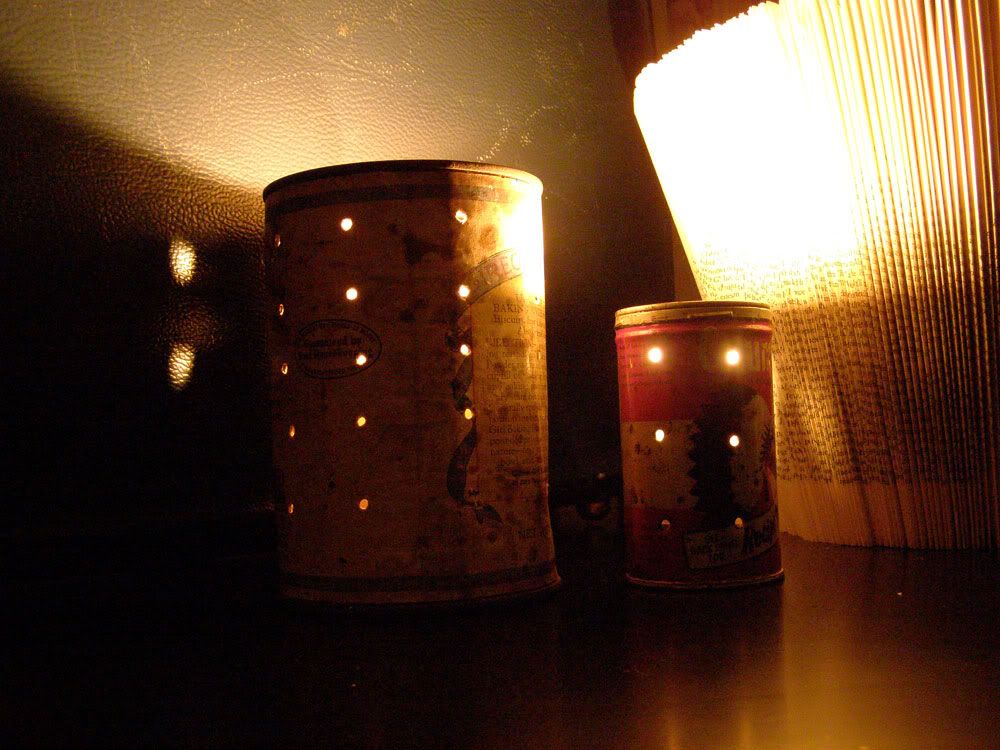 Really the only other step is to punch out the holes. First I tried to use a hammer and nail to do this but it ended up taking forever and was just not practical. So I brought in the big guns aka power tools! I used an electric screwdriver to put a screw through the tin and then came back and widened up the hole a bit with a nail by twisting it around inside. I spaced out my dots in rows but you could make them random or even do patterns like diamonds. It does get a bit time consuming but I watched tv while doing it so it wasn't bad at all!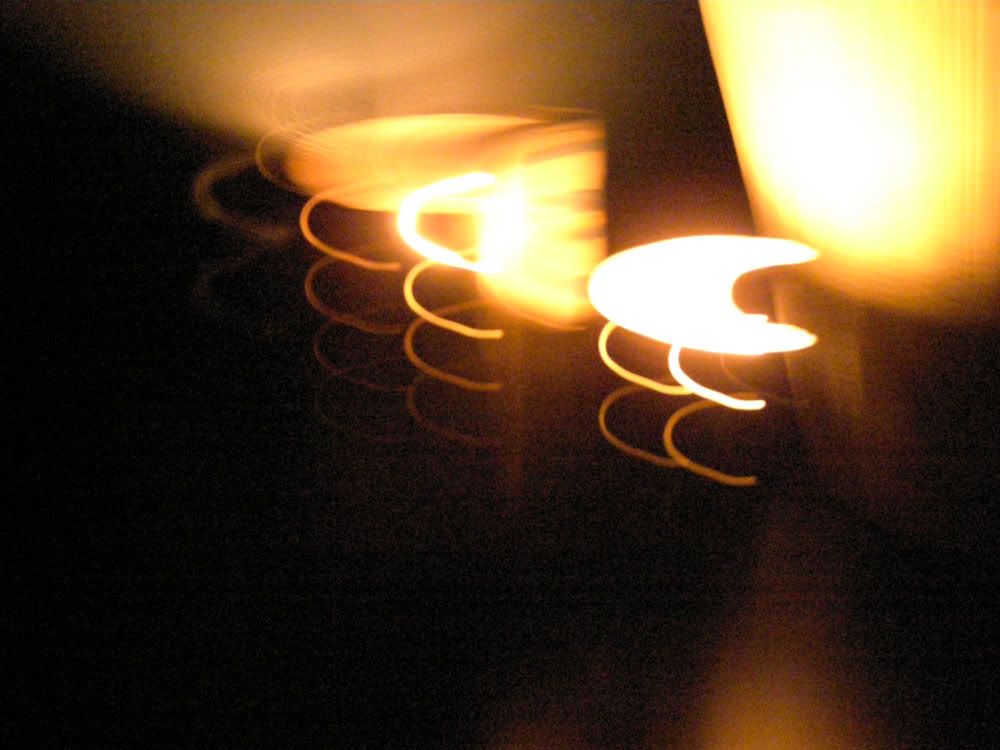 I love candles and now after lighting them next to my altered book sculpture it was completely worth it and I love how they turned out! The light was reflected beautifully on everything around it and was especially fun to take some blurred lighting pictures with! I hope you enjoyed a little bit of craft time and now that I am sponsoring the lovely Little Chief Honeybee I hope to get to know you! So stop on by my blog or facebook page and say hello!
Huge thanks to Elle for keeping the blog company while I'm out and about! She's such a rad gal and I'm so glad I'm able to call her a friend! Her blog is full of awesome DIYs and flea market finds so be sure to swing by and check it out! You won't be disappointed! xo