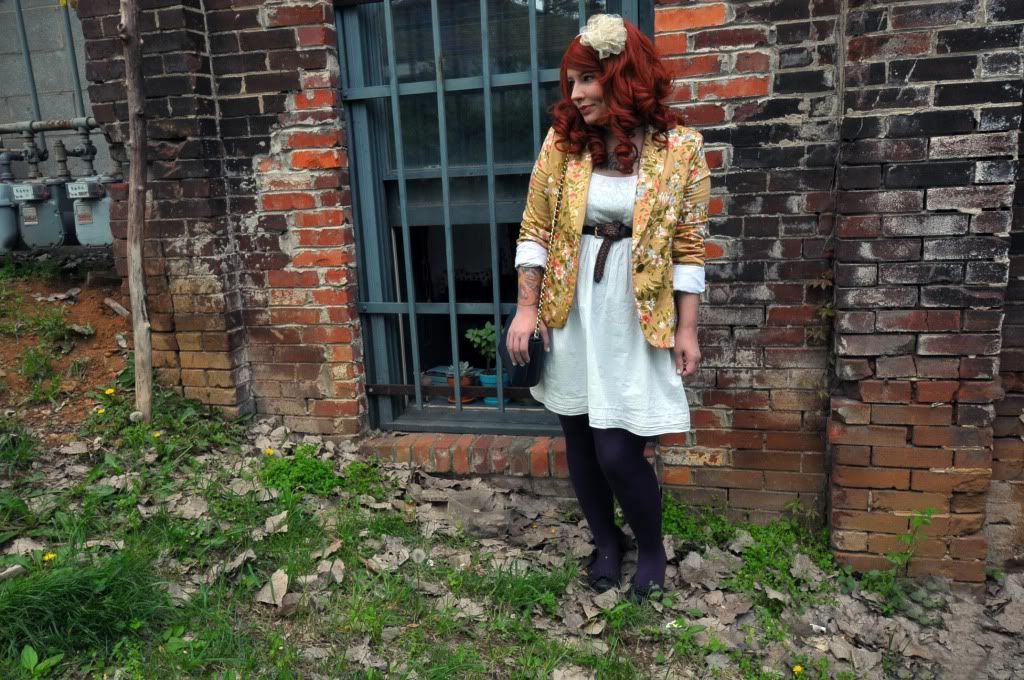 I know what you're thinking.... "Really Kaelah? Eleven pictures? Was that necessary?" and my answer: "Absolutely!" I'm sort of in love with our building. Everything about our new home has me beaming with pure joy! From the rough and worn exterior to the industrious look and feel on the inside. There is so much character in our new home! We've only had two sets of pals over to see it thus far. Neither our parents nor any neighbors have seen our place (There was the 2 Comcast fellas, but they don't count!). We're relishing in the "new home" feel and trying to make it a relaxing, yet inspiring, place. Truth be told, I can't wait to show any and everyone. We're so proud of how much heart (and elbow grease!) we've put into our little sanctuary!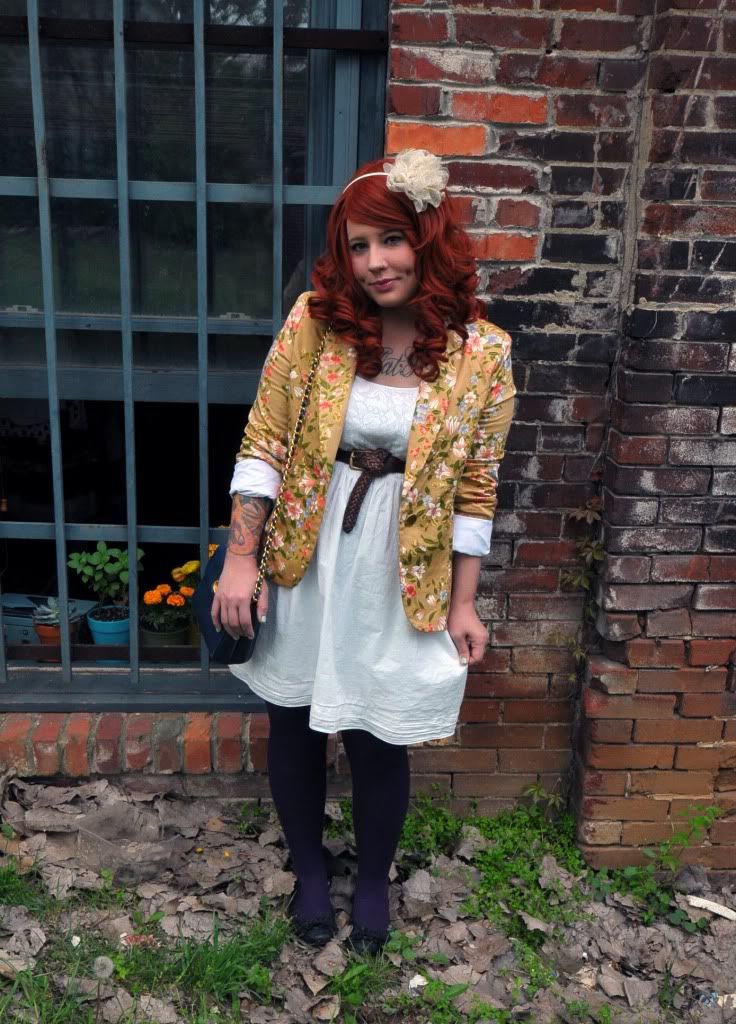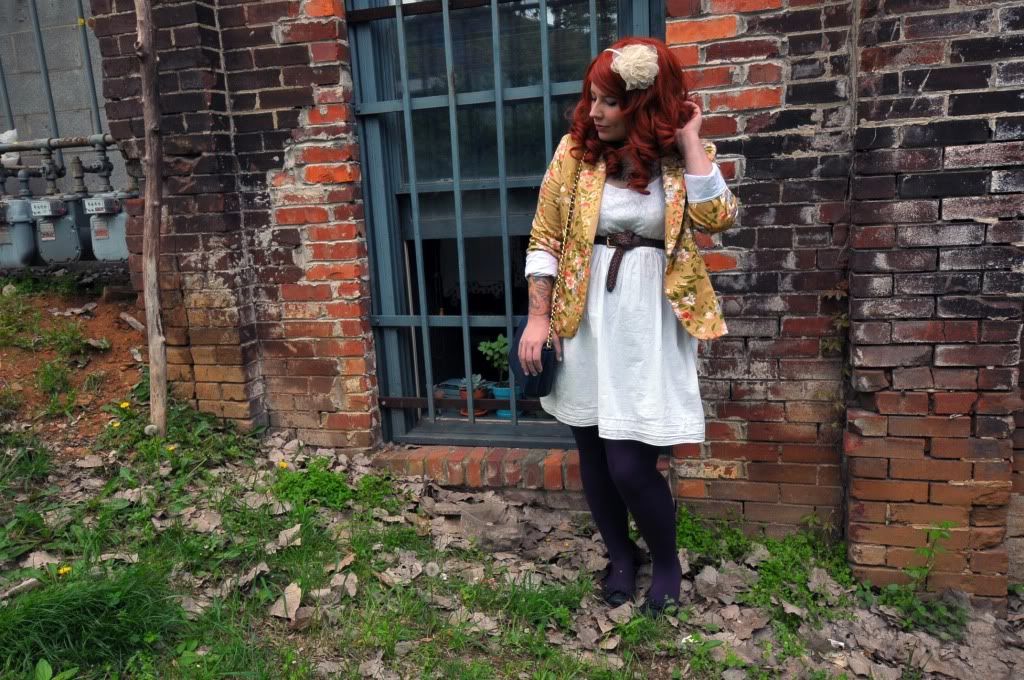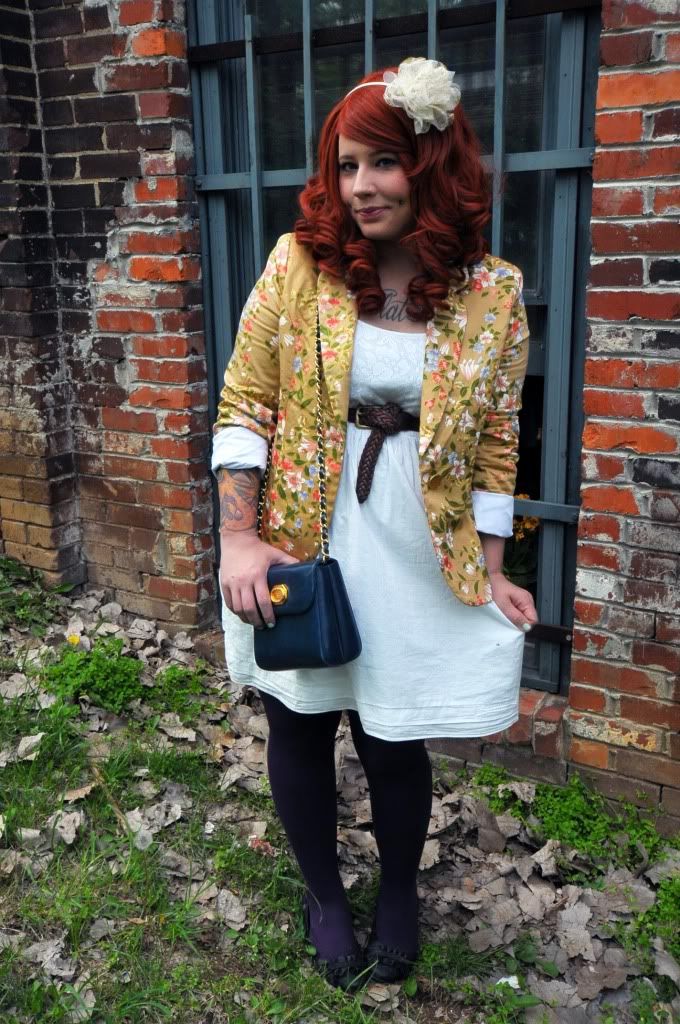 Today's weather is rather hum drum. There's a storm a'brewin and I'm ecstatic. Though it looks like the fun portion will miss us, I'm enjoying the wind whipping through the trees outside our window. Since we do live in such an industrious place, we're afraid that the heating and cooling may be slightly spendy, so we opted to buy a one of those chic tower fans yesterday. Well, the truth is they were sold out of everything else so that's what we had to get haha. We're going to take advantage of open windows for as long as possible!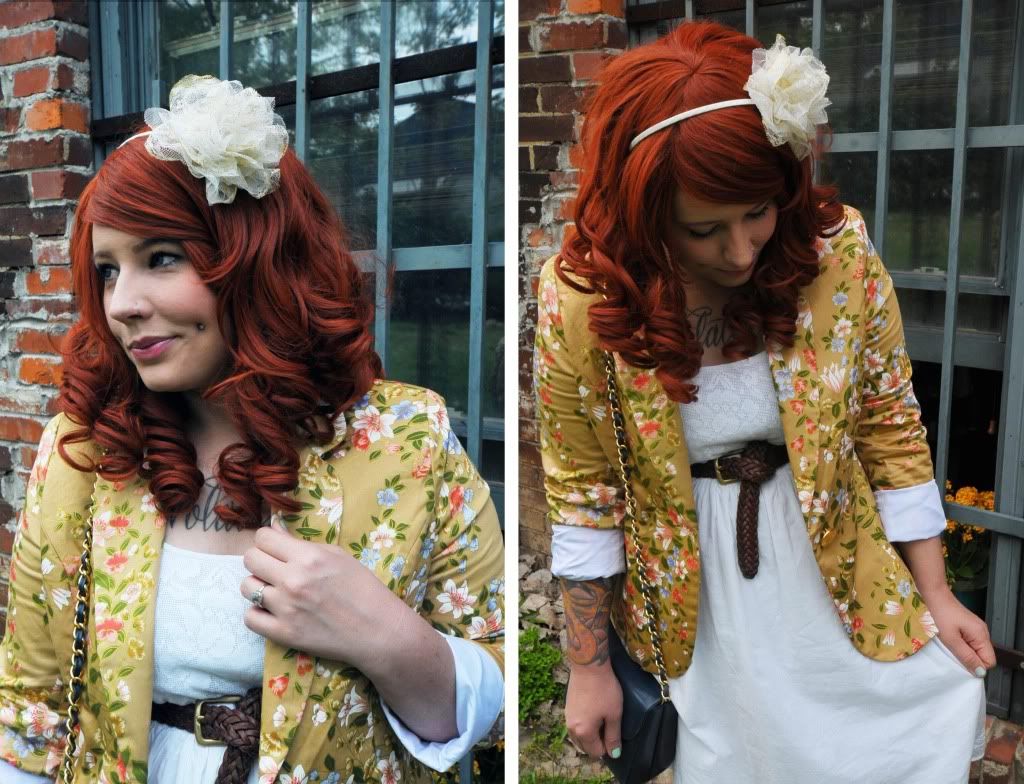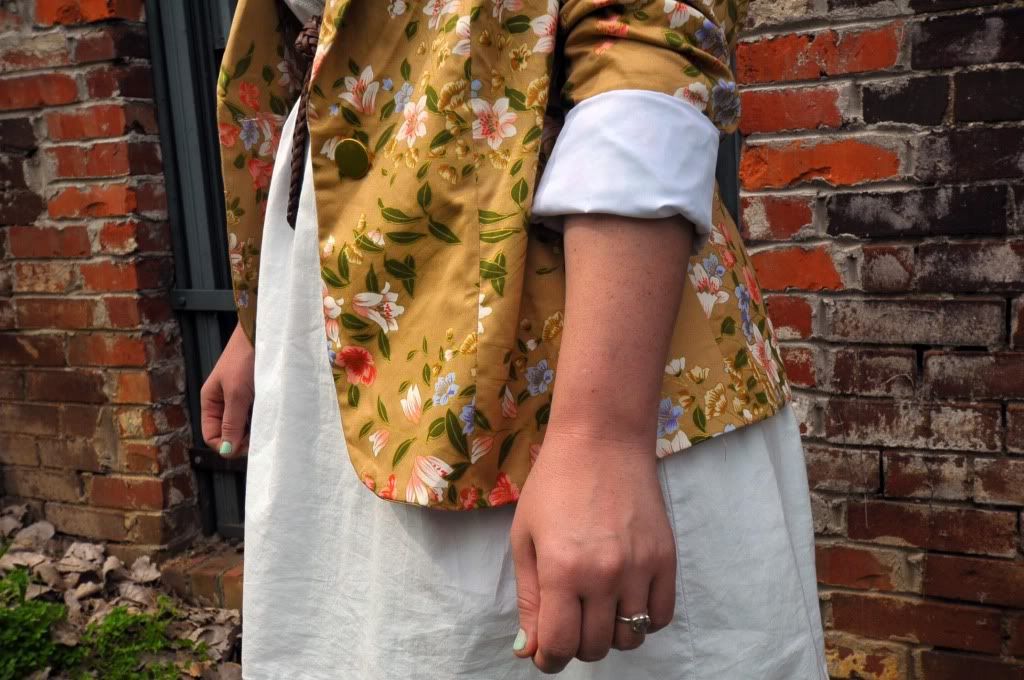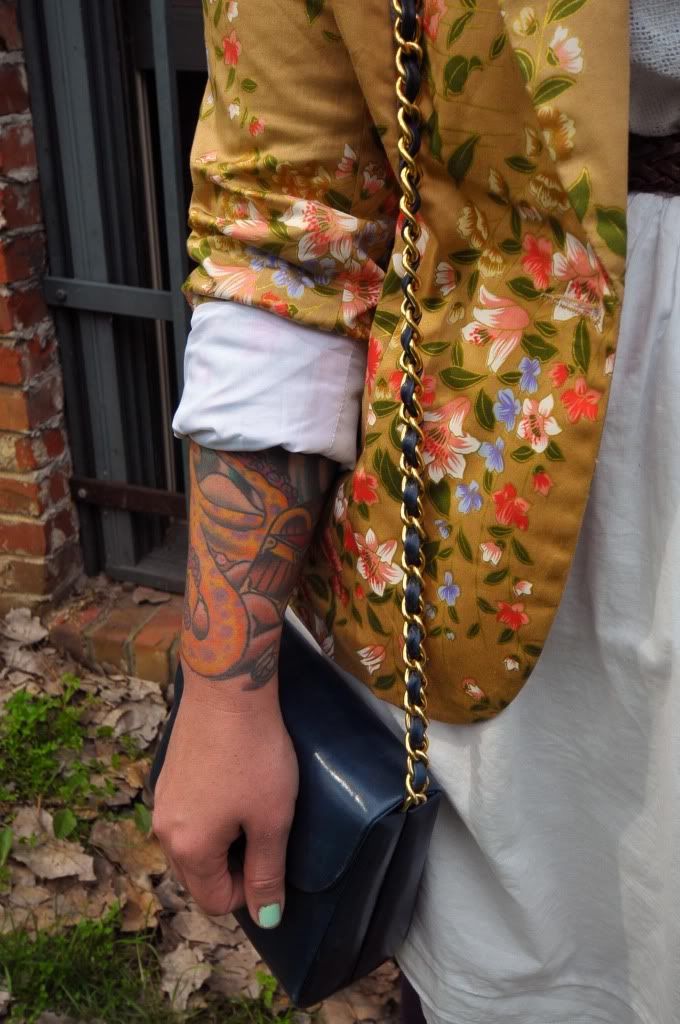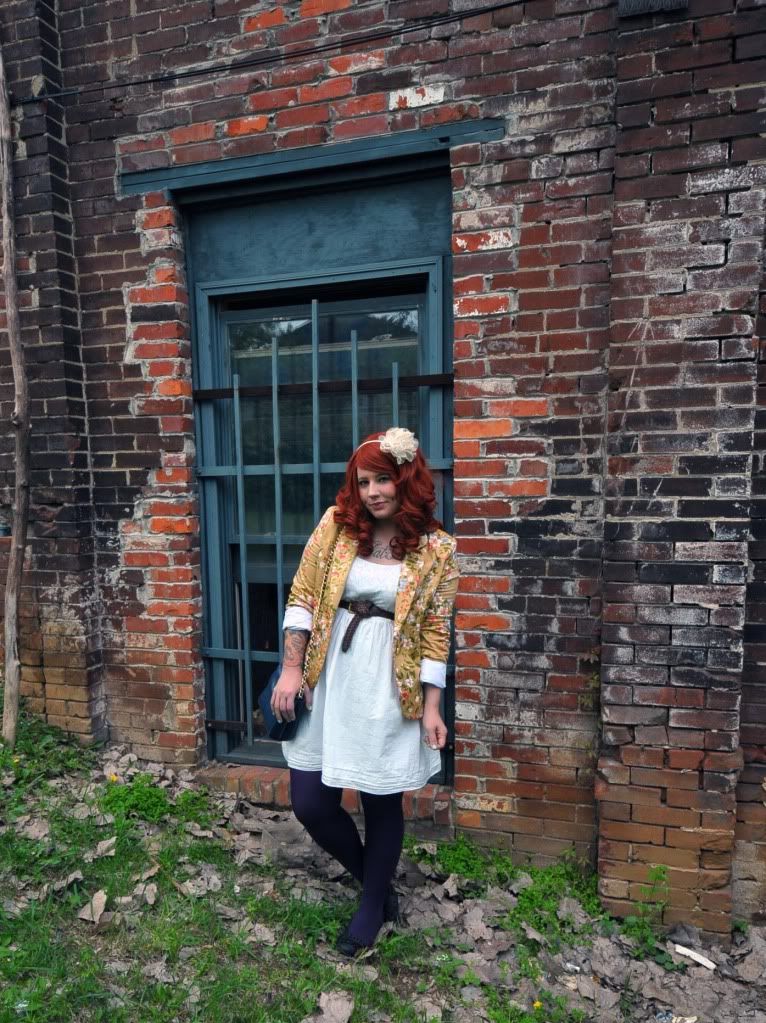 This blazer is pretty bananas, don't you think?! I'm in love!
ModCloth
sent it my way and I am head over heels for it! I'm planning on having it custom tailored so it fits my body just perfectly! It's so comfortable and it's the perfect lightweight piece for a windy day in Nashville! It's so loud so I opted to wear it with a solid white dress and then I took a cue from the pretty pale purple petals (Say that five times fast!) and went for some loud tights, too! I finished it off with my ultra comfy and fall back shoes, my trusty black flats! The woven and knotted belt is another new favorite of mine, and my thirfted little chain bag. This outfit felt very Lolita-esque once I looked at myself in the mirror. White doll-like dress, curly bright hair and Crayola-worthy tights? Hey, why not! I can't wait to style this blazer with my normal dark brown, wavy mess of a 'do!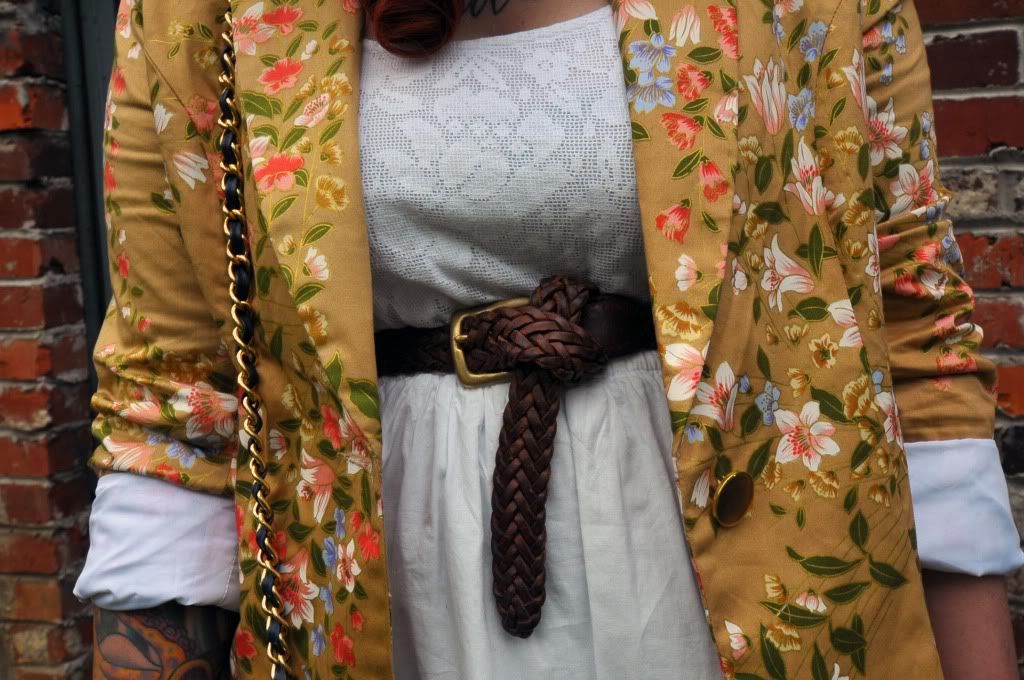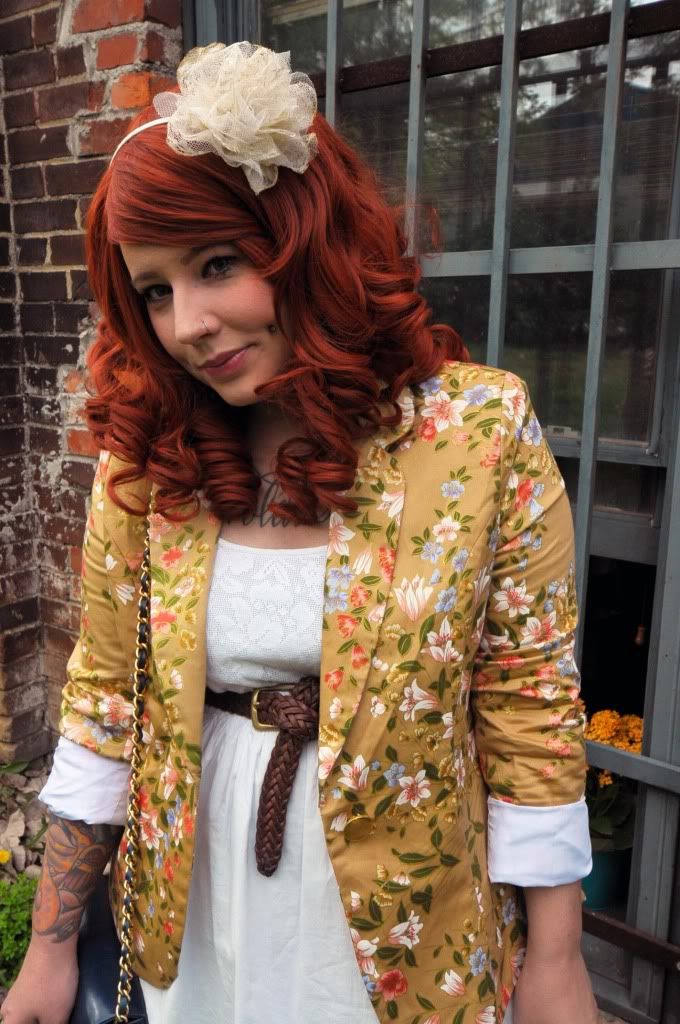 The blog title is set like a job posting and it's definitely been a little dream of mine to work at a florist shop or something equally as quaint after college just for part time fun. I'd love to be in a beautiful atmosphere and after years of working in the computer, I just want to get my hands dirty. I've been perusing Craigslist and the like for small job opportunities just to get me out of the house a few hours a week. I toyed with the idea of getting a full time design job and then I snapped back to reality. Silly! (If you know of any fun places like sweet floral shops or even small boutiques looking for hires in Nashville, let a girl know! I'd like to learn hands on how to run an independent business!)
Well, we're off to see what we can get into! We desperately need to be productive today! It's just so hard!
PS; This was Pipkin as we were taking outfit photos outside of our window!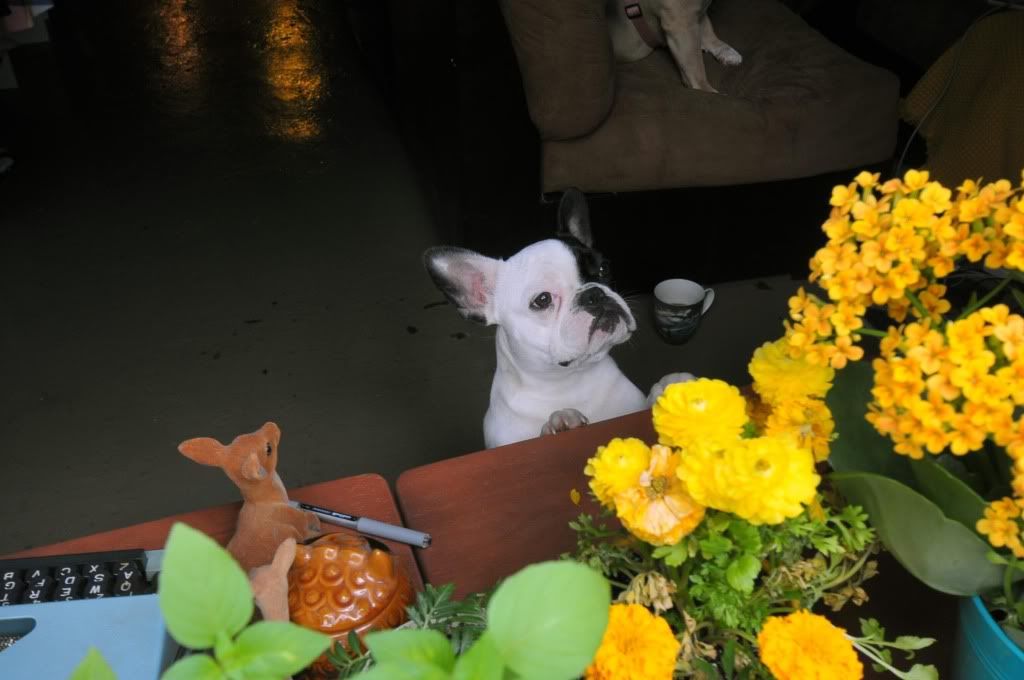 PPS; Every now and then I forget I'm wearing a very special ring so when I see it pop up in outfit photos I do an internal-squeal and remember that I'm engaged to a truly wonderful person! Ah! I'm on cloud 9, even still!


Target dress
Target tights
Thrifted belt
Thrifted purse
Handmade headband
Target flats