It's not very often that I do a giveaway on a Monday, but I'm hoping that this giveaway will have you excited for the weekend! Be it family get togethers, a wedding, friendly brunch or a special occasion dinner out with your man, this giveaway is all about feeling the "va va voom!" under your every day clothes!
I'm sure many of you are familiar with shapewear and the ability it has to smooth out all those "problem spots" we might think we have, and help give us the confidence to slink into our nicest dress for a night out on the town! Well today,
Vedette
is here to offer up
five lucky winners
their choice of shapewear lingerie from one of their most recent collections! Not only are they offering up 5 garments, but
they're also giving every reader $5 off an order from their site!
(To claim this $5 coupon, please contact a Vedette representative and tell them Kaelah Bee sent you over!)
They offered me up two pieces of my choosing, and I opted for the
Melanie
in 'nude' and my very favorite piece from the initial collection called
Francesca
, also in 'nude'! Of course I'm not going to take photos of myself wearing them for the blog (yikes!)
but
I can give my honest to goodness review of the products as someone who has worn shapewear before. I purchased my first piece of shapewear my senior year of high school for my tight-fitting prom dress, and it was a heaven send! It made my dress slide right on and I felt pulled together all night. While I've never been one to wear such a garment in my day to day life, I have several friends who attest to the awesome ability it has to just make them feel a bit more confident. While we're on the topic of
Feelin' Fancy
and doing little things to make us feel a little peppy, I thought it to be the perfect time to offer up these items for some of my readers! The Francesca came in the mail and it was gorgeously packaged. The box, tissue paper, gold foil sticker and all. I unwrapped it and it was as though I had been gifted the most gorgeous piece of lingerie. Now, I'm sure you can tell by my blog that I'm not really the type of gal to wear lingerie. Not even in the slightest. I opt for paint-covered sleep pants (handed down from Mike) and a tank top. But the thought of having something this gorgeous and lacy underneath one of my favorite frocks was slightly exciting. Even if only I knew I was wearing it. The little gem details, the lace sides, and the sheer top and ribbon bow at the bust... I die! It was absolutely beautiful! The pictures online truly do it no justice! I put it on and felt like a million bucks. It was a definitely step out of my comfort zone, but I won't lie... I started to feel a bit like Superwoman!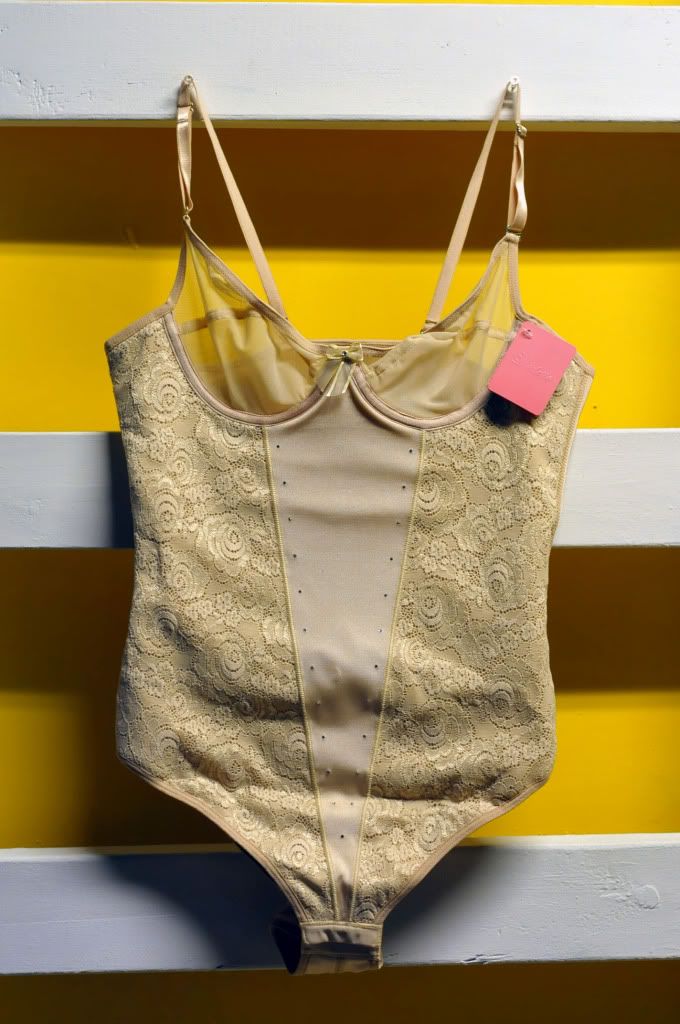 Don't even get me started on the packaging and the catalog! Oh my goodness. As a designer myself, pretty product packaging and pretty catalog design makes me swoon. The colors, typography and even the photos truly captured the essence of the pieces. The packaging of the Francesca made me feel as though I was opening very expensive cigars or a priceless scarf. It'll be a package that I hold onto for quite some time!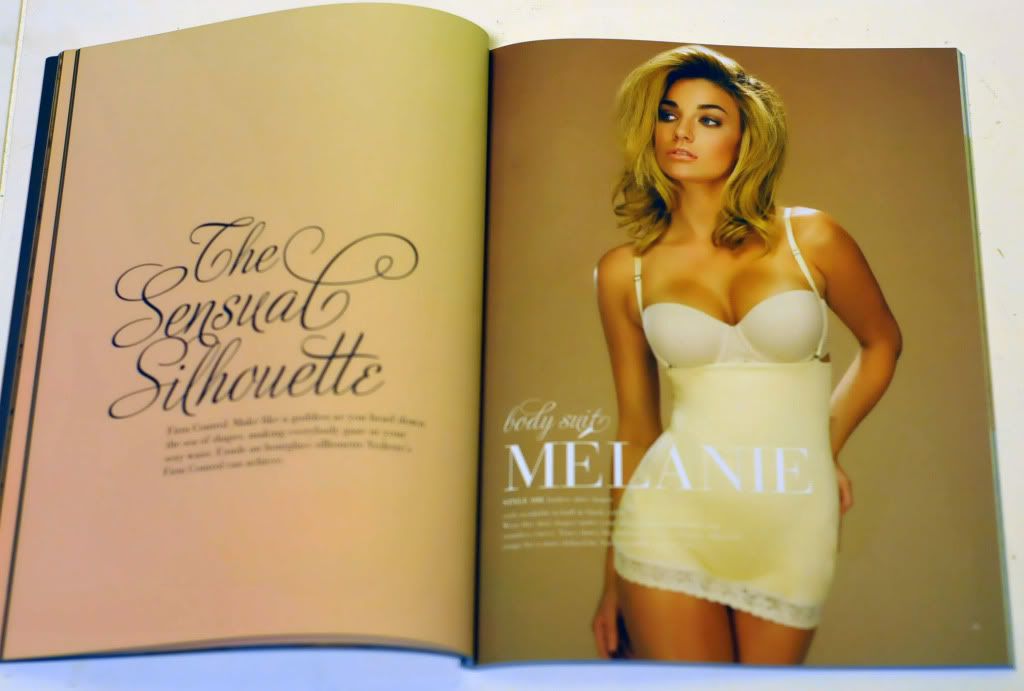 Vedette
has been kind enough to offer up these following 4 styles, to 5 lucky US readers!
Each winner can have their choice of one of the four garments below, and every single one of you get $5 off an order you make with Vedette
(good for the next 15 days only!)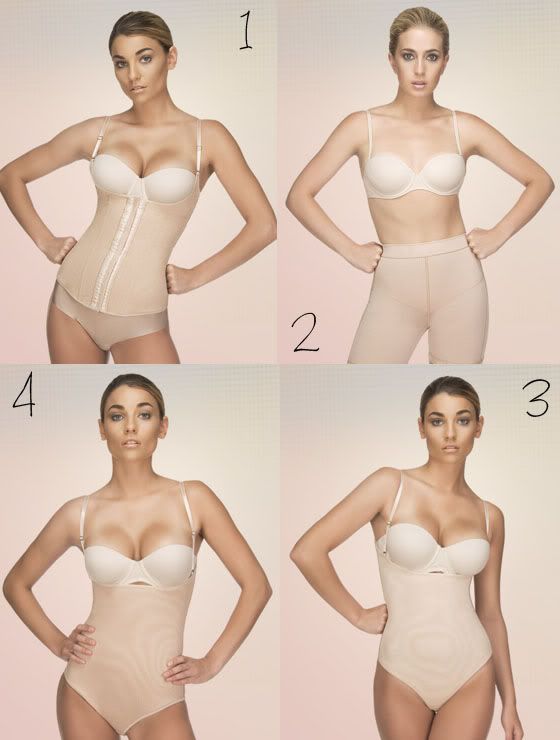 To be entered to win, all you have to do is visit Vedette's website and let me know what occasion you might wear your shapewear! (Is it to a friend's formal wedding, or how about a fun night out on the town with the girls?!) *Please note: this giveaway is open to US readers only! Sorry to all of my international gals! I promise something fun for you soon!
To gain additional entires, please do the following and leave a separate comment for each below!
The winners are as follows!
(Ladies, please email me at kaelahbee@gmail.com to claim your prize! You have until Friday the 29th or another winner will be drawn in your place!)