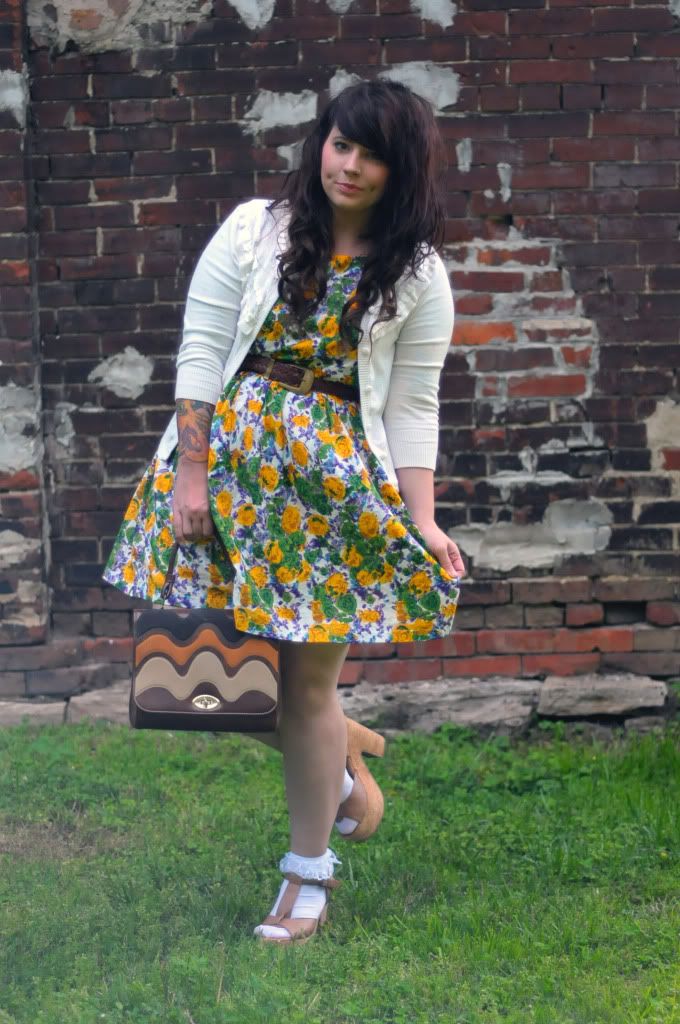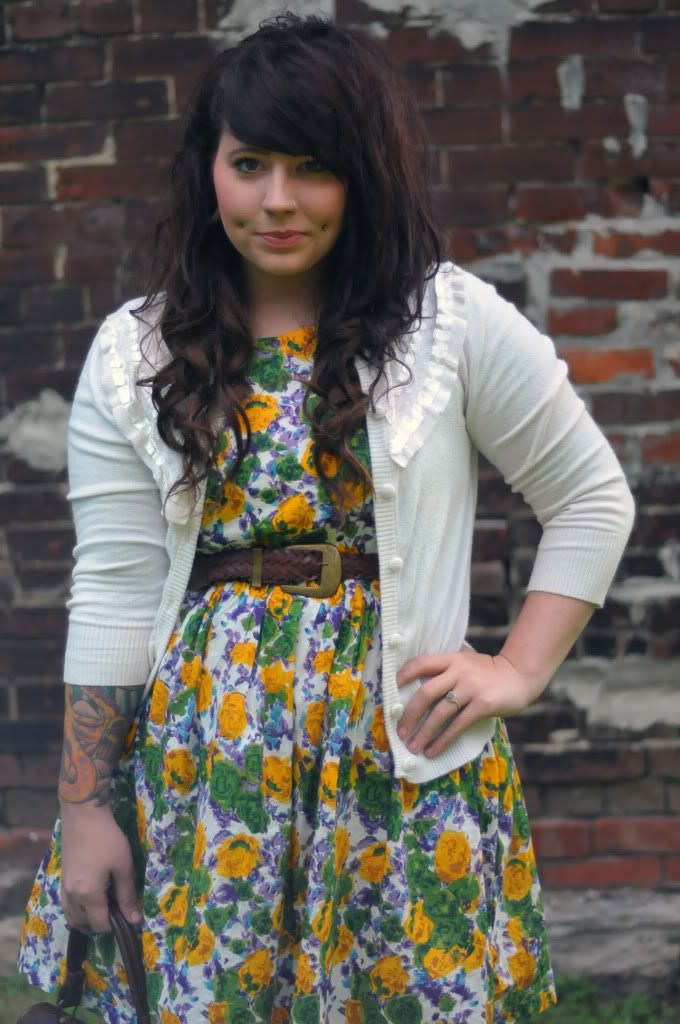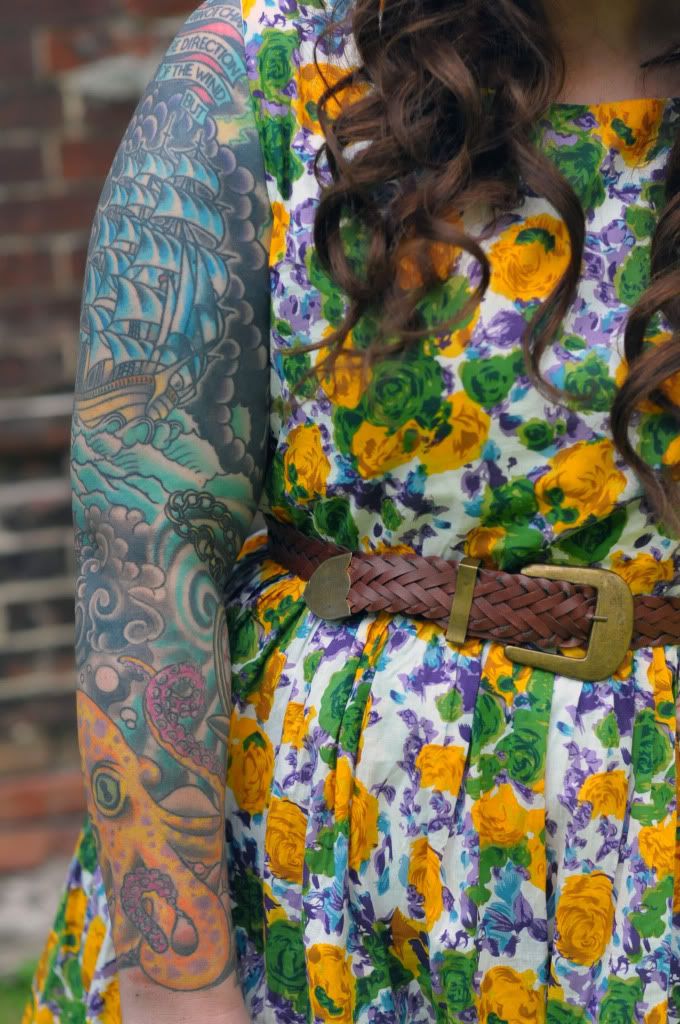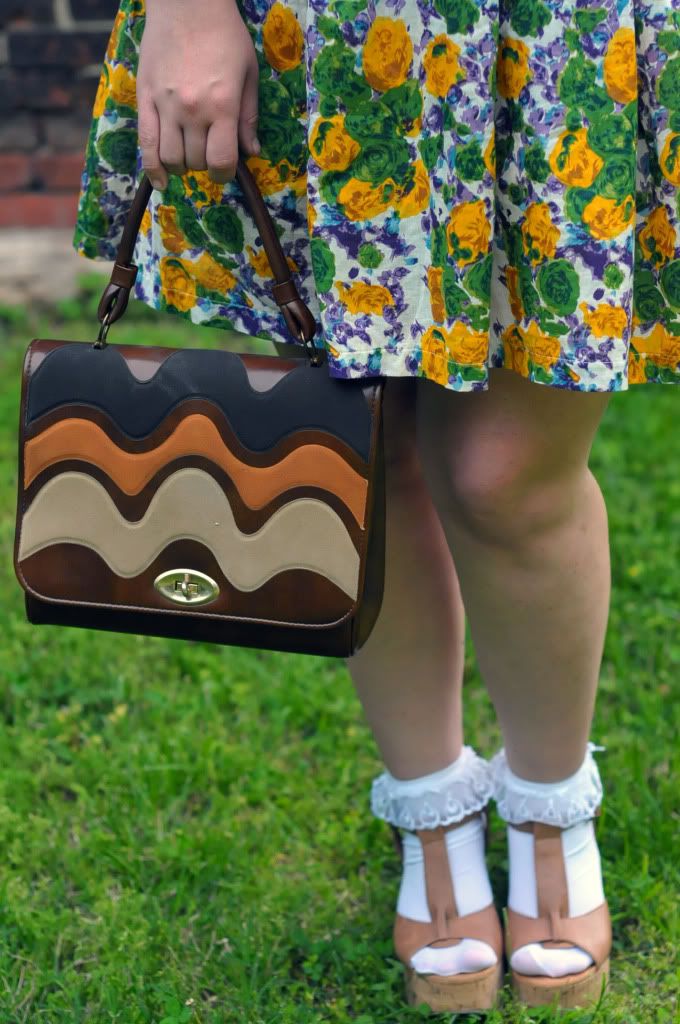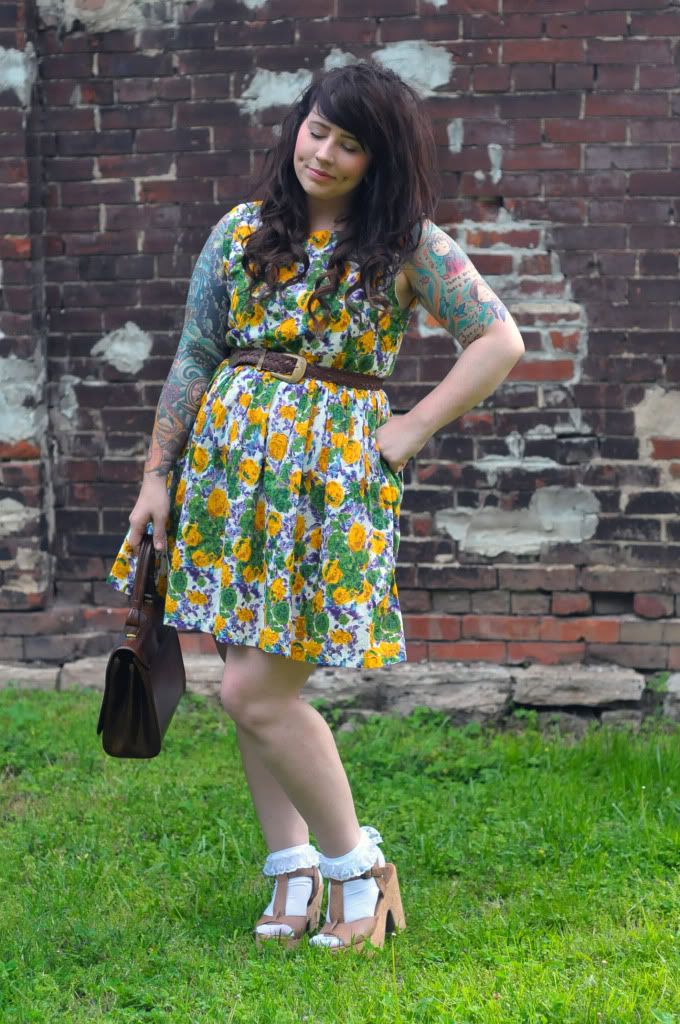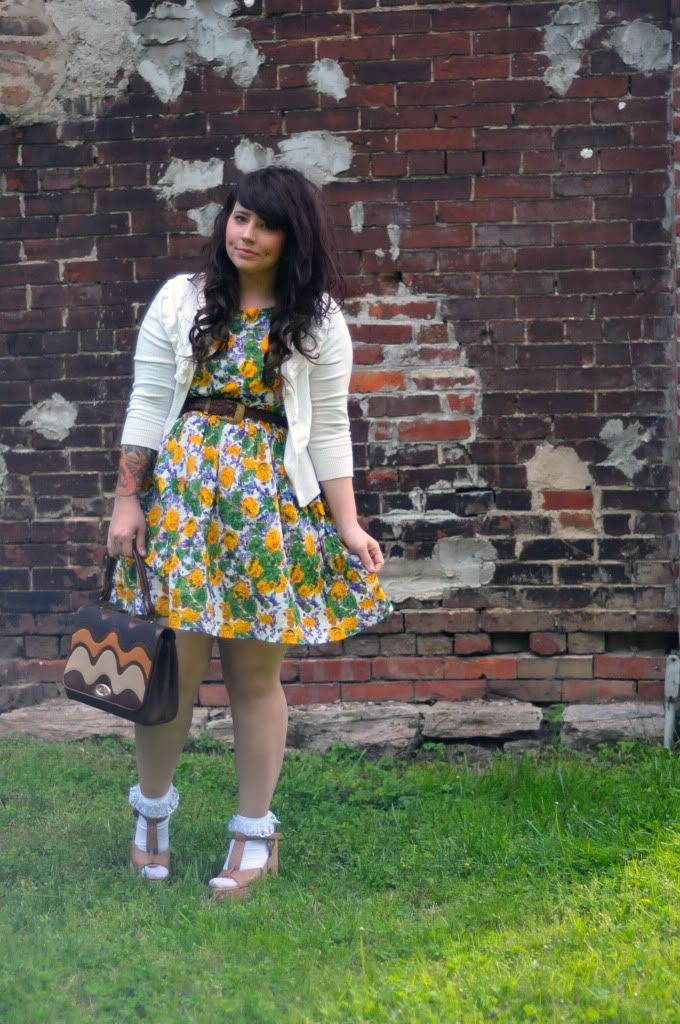 Even in light of recent computer woes, my new iMac and I are getting along rather nicely. Still trying to work out in the kinks with Apple and MacAuthority to have my 250gb harddrive replaced in my MacBook Pro (Apple will only cover 160gb of it but hopefully MA will help me out!). I had a mini-breakdown yesterday about everything I lost but I pulled myself together and I'm making the most of it! I hate to be such a sap! Anyway- I'm ready to be posting some outfit photos from last week. It's good timing too because the weather in Nashville is such crap right now (Well, I love thunderstorms, but they're not very conducive to my blog. Neither is Mike's work schedule. sigh)
I wore this outfit out and about this weekend when Mike and I decided to head out for Mexican food. Las Palmas is a little mexican restaurant down Charlotte Pike and we were thoroughly impressed. They claim to have the best margaritas in town but I'm not much for those!
The dress was sent to me by
ModCloth
and I am in love! The print, fit, silhouette and length are perfect! So many dresses now are booty skimmers (and I stand tall at a staggering 5'2!) so when I opened this to see that it was of decent length to wear
sans
tights, I was elated. (And I really don't like to not wear tights. Yow!) Peep them pasty white legs! (You can also see a little mosquito giving me a big ol bite in one of them! Okay, enough parentheses!) Paired with my cork platforms, this is totally a 70's style number. The shoes are my
Blowfish
faves and I opted to go a rather controversial route with the lacy socks. I know oh so many are against the 90's childhood throwback but I wanted to try. And to be honest, I kind of like it. But hey, that's just me!
I wish the weather would cooperate with me a bit. I have so many errands to run today and the rain really isn't helping matters much! Either way, off I go! xo
Target cardigan
Thrifted belt
Thrifted bag
Sock Dreams socks