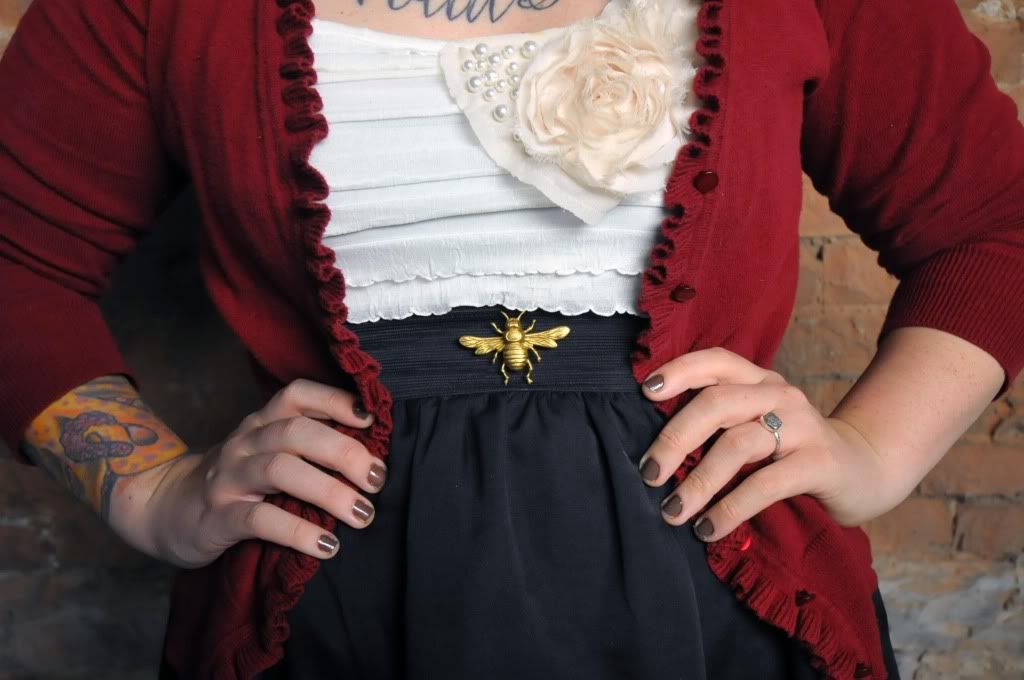 Today Mike and I ventured around town and picked up some butternut squash to make squash fries (via
Elle
!) I'll be sure to take a photo and post them if they turn out as yummy as we hope! We slept in a bit as we stayed up
really
late for us on a weeknight (2am). My best friend (and Elle's beau!), Bryan, came over last night for drinks and epic conversation about 2012, parallel universes, and transversing through space and time. The quality of conversation when he's around is mind blowing! I love it! Mike was quick to make mention that he's never once gotten in such a crazy deep conversation before. I look forward to it every time we hang out.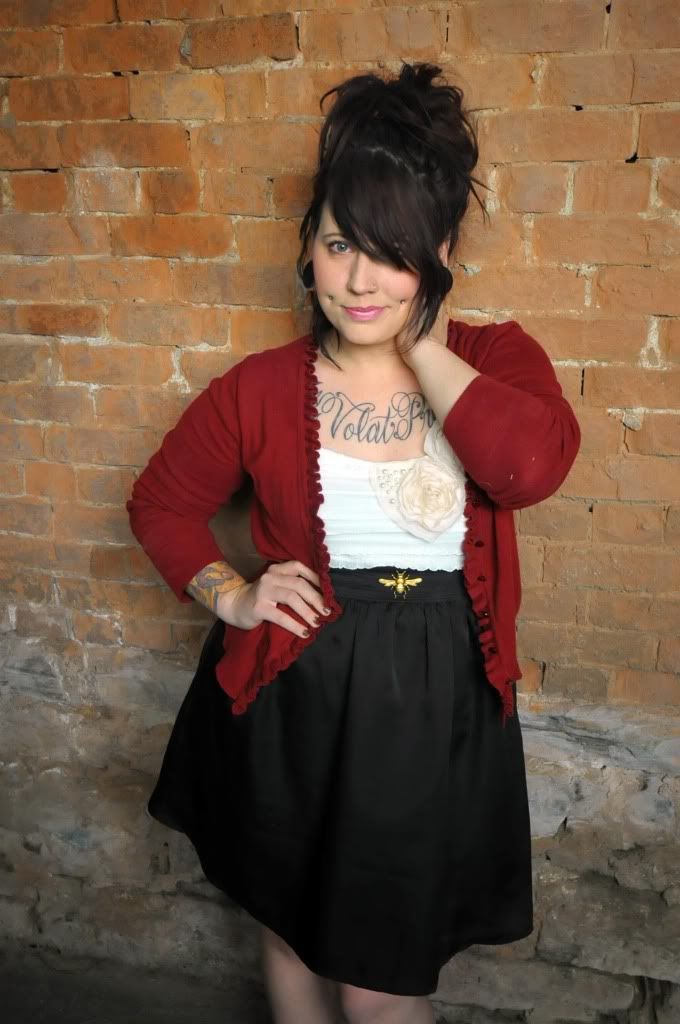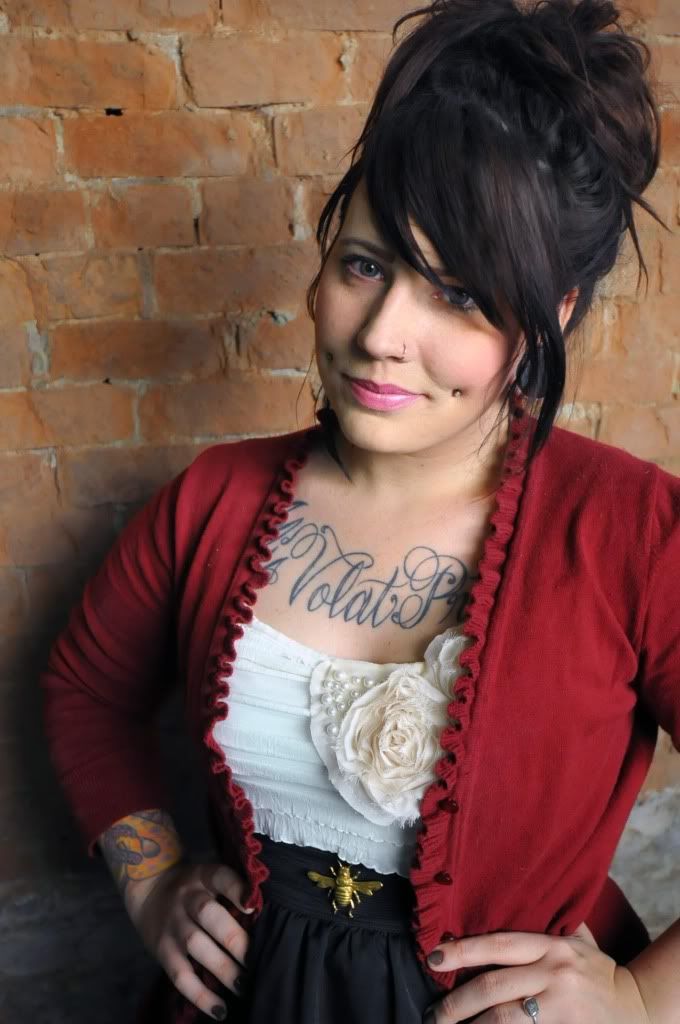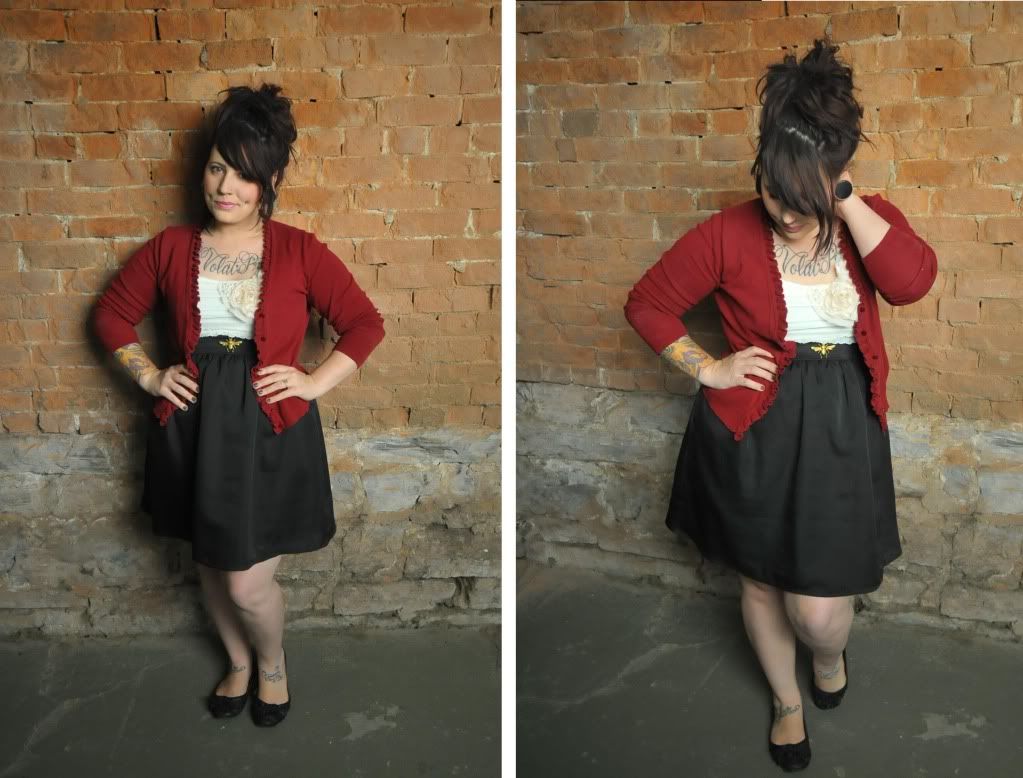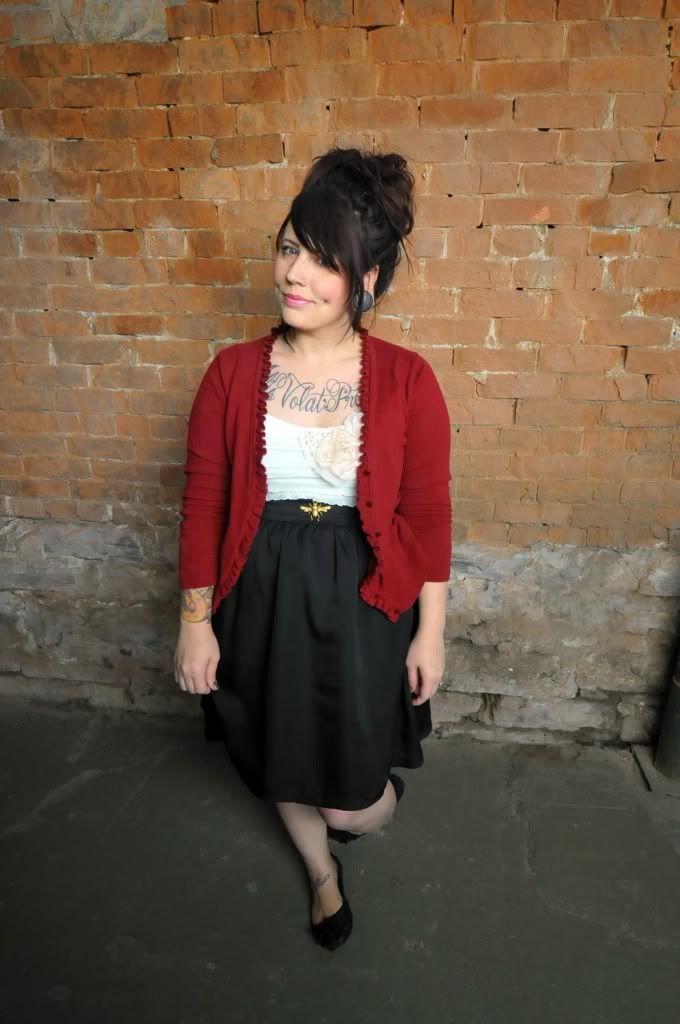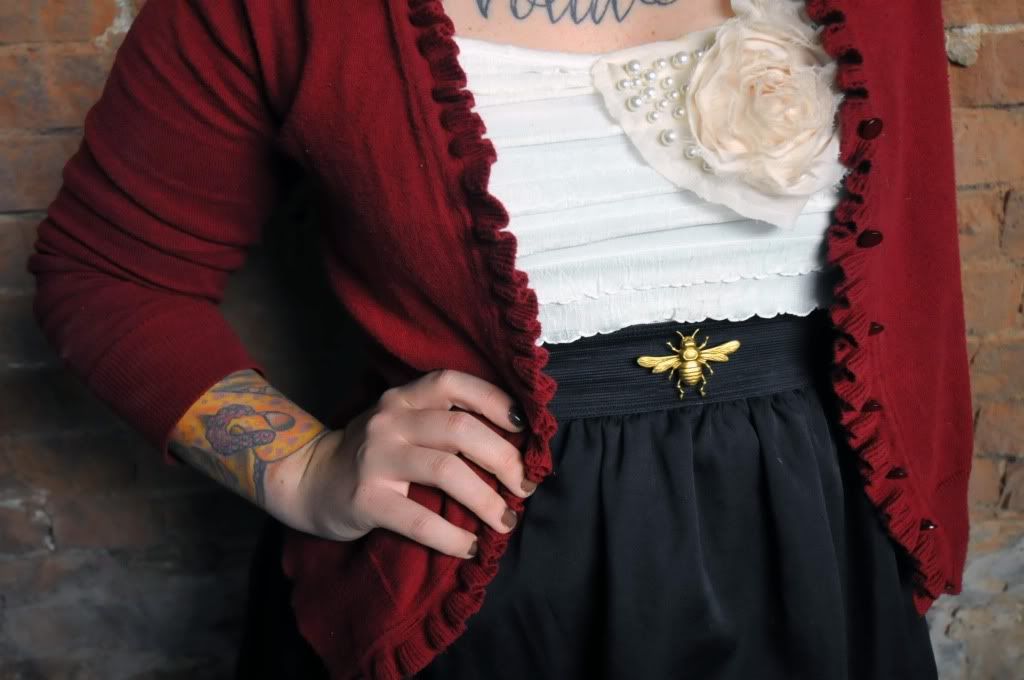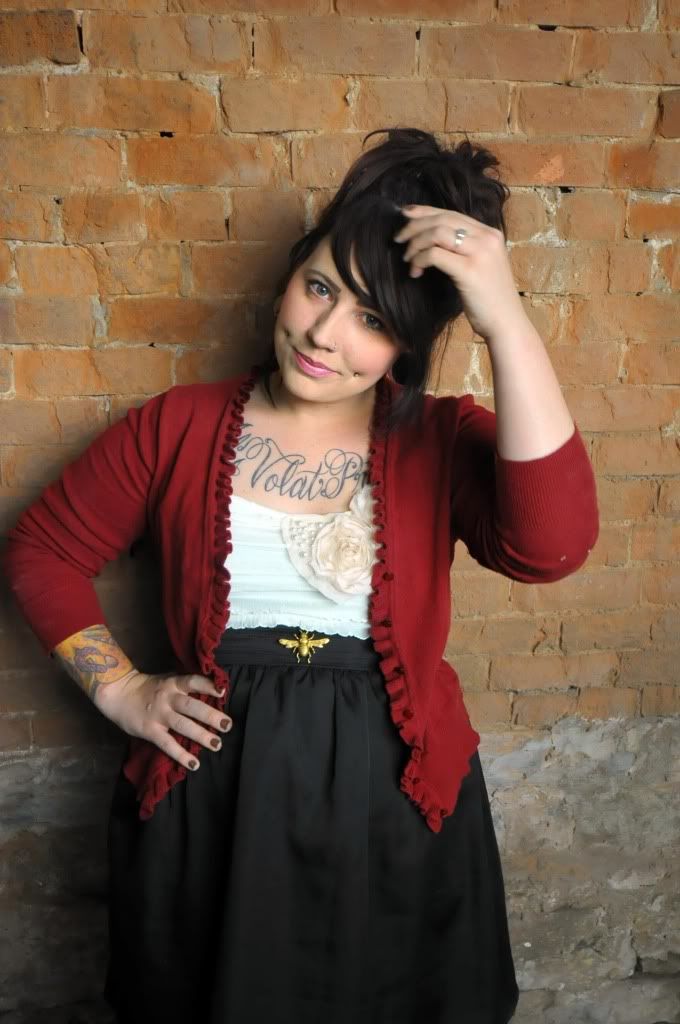 This outfit was something I just threw together this morning. The dress has only been worn once, and the cardigan is an old favorite. Decided it needed some loving. The honeybee pin was a lucky Etsy find and I was wondering where it had buzzed off to! I bared my insanely white legs for the first time this season! The bottom of my legs and the tops of my feet are totally different colors. Thinking I need to remedy that soon! I painted my nails a different color today... Minx Muffs by Essie. It's such a gorgeous grey-based brown. Almost "espresso-y" if you will. I kept the outfit classy, but made it ultra casual by throwing my hair in a messy high bun. Hence the "Classy with a side of 'Kaelah'". Long hair seems like too much of a hassle right now! The wall behind me is actually our hallway in the building! The natural light and the reds of the brick make my heart flutter every time.
I've become quite obsessed with lipstick as of late. I have acquired more of a collection than I care to admit. Today I opted for a pink pout that I normally steer clear of. I'm using L'oreal's Perennial Pink with Perpetual Peach layered over it. I love the look of it.
I've also decided to do a fun color palette for the outfit's I post,
a la
Color Collective
. That blog has quickly become one of my very favorite so here's to paying homage! It's quickly become a household name for designers and bloggers, so here's my little CC love! xo

Charlotte Russe dress
Target cardigan
Etsy honeybee brooch
Target flats
PS; To everyone asking about how I manage such flawless curls or bright red color: Maybe you're tardy to the party (I love referencing RHoA's Kim Zolciak any chance I get! 'Spesh since she's the ~*queen of fake hair haha), but they're wigs! You can find credits to some pretty rad shops and my actual red-hair-how-to in my FAQ at the top of the blog. :)