Are you thinking about setting up your own business? You're not alone and a lot of people are wondering whether they have what it takes to do the same. You might assume that right now is not the best time to establish a new company. After all, a recession does seem to be looming on the horizon. However, it's worth noting that a lot of businesses have managed to thrive after being established in this type of economic environment. Despite this, there are steps that you need to take to guarantee that you are on the right footing from day one with your new business. Let's explore some of the most important possibilities.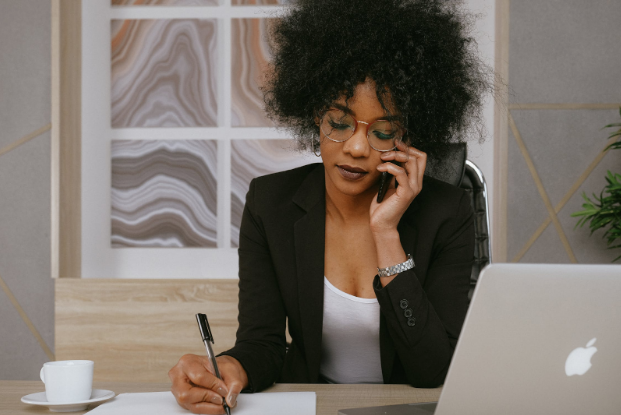 Clear Your Debt
You might have heard that you can set up a business regardless of your financial situation. While this might be true, there's a difference between setting up a business and setting up a successful business. You need to make sure that you are aiming for the latter and to do this, you should have a clean record when it comes to debt and sparkling credit history. Why is this important?
Regardless of what you may have read, you can not start a business with no money in your pocket. Even a smaller online enterprise will cost a few thousand to get things up and running. So, it will be necessary to set up credit streams. You can only do this if lenders trust you to pay the money you borrow back.
So, how can you clear your debt? Well, you could explore something like a DTSS U.S. review. According to reports, this is one of the best options if you want to ensure that you clear your debt as quickly as possible. It will guarantee that you are able to wipe out a lot of the debt that you might owe to the government.
Create A Five Year Plan
You do need to consider how seriously you are going to take this business venture. You might have heard that about 90% of new businesses on the market will fail within their first year. This is true however, there's a big but here. Most business owners are not taking their venture seriously similar to how most website owners are not fully committed to making their website a success.
To guarantee that your business is considered to have significant potential on the market, you should be building up a solid 5-year plan. This should cover all the different eventualities of your business and how you are going to create opportunities for brand growth. If you do this, you will send a clear message to your customers, clients and investors. It will also help you attract employees if that's the direction that you're heading in.
Build Up Your Personal Brand
It can be difficult, at best, to get customers and clients to trust your brand when your business first opens. This is why ideally, you want to make sure that you have a customer base in place that you can rely on. One of the ways that you can do this is by building up your brand identity. For instance, you should make sure that you are a recognizable individual across different social networks. This will guarantee that you are able to connect with customers on a personal level and ensure that they have a reason to be excited when you account your business venture.
One of the easiest ways to build up a personal brand identity is to set up a blog. With a blog, you will be able to quickly and easily provide key information to potential clients and create thought leadership posts. You can even build your main business site off the blog and link both together. You will need to invest in some key services to ensure that this is successful. For instance, if you are not creative, then you'll need content writers to build up the content on your blog. You might also need SEO services to guarantee that your blog is found by your target clients.
We hope this helps you understand some of the best steps that you should consider taking before you decide to go out on your own with a new business venture. If you take this advice on board, you will be able to guarantee that company is on solid footing from day one. You won't have to worry about issues with investors, clients and employees questioning if you have what it takes to be a fantastic success on the market.