I forgot I had these photos of Toby from Easter weekend, but isn't he just the cutest? We spent entirely too much time trying to make that bubble gun work correctly. Our carport has been a landing pad for all kinds of artistic creations lately. Toby will draw his name, then attempt to draw an "alien sip sap (?) from power rangers" next to it... it's almost always a big scribble ball haha I love his little smiley face down there next to mine. He then attempted to do a "frowny face" but it was still a smiley one haha. I can't get over how precious and imaginative he is right now. There's no telling what goes on in that head of his.
And because it wouldn't be the cliche Life Lately post without a huge Instagram dump, right? Here's what we've been up to recently: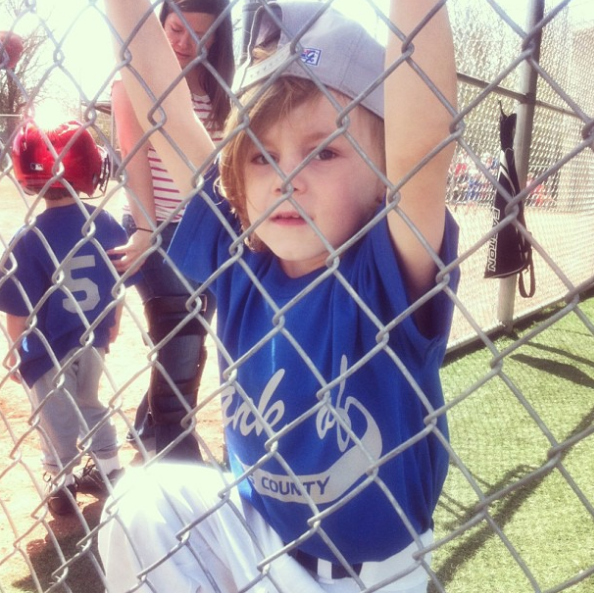 Toby's first baseball game on Saturday. We have another one today! About halfway through he decided he wanted to wear his hat backwards haha His long hair just looks so funny out there. He did decide later that day that he wanted a haircut though. So we're going to try and make an appointment this week. I love his long hair but Mike and I agreed months ago that he's his own little person and he can decide what to do with it. // This yellow seersucker dress is what I wore to the game and to my ~*party Saturday. It's so so beautiful. The sad part? Not even a half hour after taking off the tags, I dripped a drop of hot pink nail polish on it. Argh!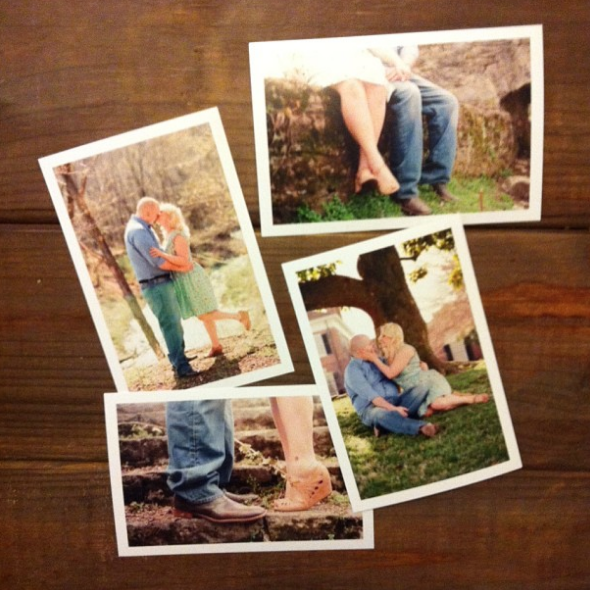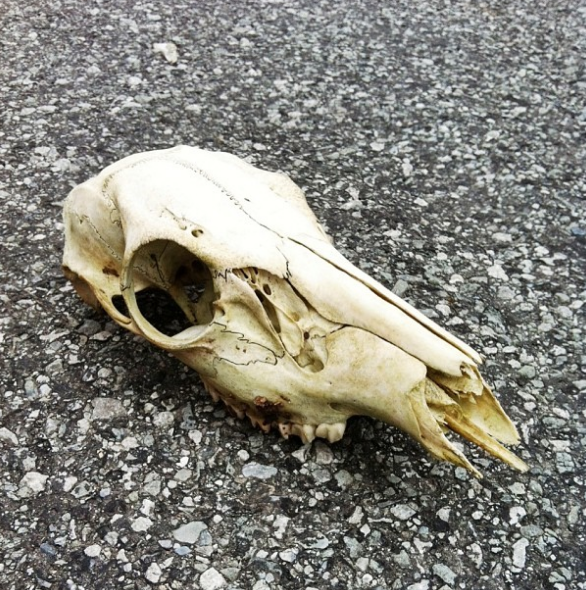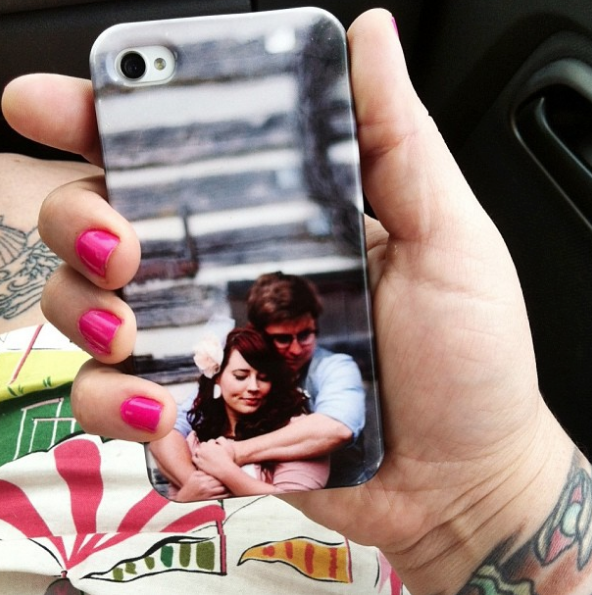 We got some Him and Honey prints in the mail from a recent engagement shoot! We packaged them up and sent them to their rightful owners. I'll share them on the Him and Honey blog soon! // Mike and I were out shooting outfit posts last week when we saw some bones on the side of the road. After investigating further, we found what seemed to be 2 doe skulls, loads of vertebrae, ribs, jaw bones, etc. We kept the whole skull for ourselves and gave our friend Lauren the other one. // My new favorite nail polish (Julep "Avery") and my trusty ol' phone case. I've had this thing for nearly 6 months and it's still good as new! (It's from PostalPix!) -- PS; Mike and I had our ~*6 month wedding anniversary on Saturday! Huzzah!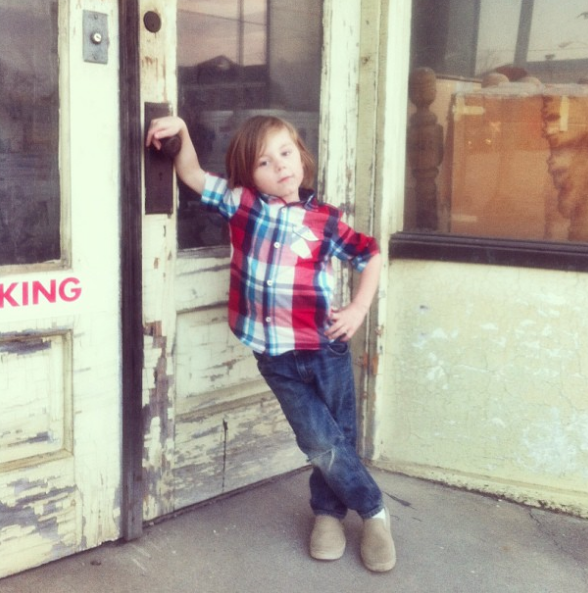 Toby striking a pose and being adorable // Toby passing out 3 minutes into this time out. He about shook one of our tiny pear trees to the ground haha // This was my Easter outfit... and yes, I totally felt like an Easter egg.
Toby being the sleepy, silly boy that he is.... Goodness.
This past weekend was a lot of fun.
Lauren W
,
Lauren T
and
Elle
all came down for belated slumber party. We drank St-Germain cocktails, ordered pizza (delivered by an awfully handsome husband), headed out to the local dive bar, sang "Total Eclipse of the Heart" and "Genie In A Bottle" at karaoke as a group, danced to entirely too much rap music, drank insanely cheap beer, and garnered a crowd during our friendly game of pool. Afterward we headed home and Mike popped by the house to get a really great fire going in the firepit. I think the conversation with the ladies is my favorite part. We always talk about the most random things haha Of course I didn't take
any
pictures, but I guess that's what happens when you're busy enjoying the moment, right?
Yesterday I spent a good portion of the day tackling my to do list and design projects. About half way through the day I was already done with that portion so Mike and I sketched up some plans for our flowerbeds and even a new railing on our carport and porch. I went inside for about 3 minutes and by the time I returned he had already sawed off half of the side carport. A trip to the lumberyard later and he was building a new railing like that! We don't make hasty decisions or anything... haha It's nice to have a home where we can do these little renovations and stuff. It's also nice to feel proud about something we've done. I'll have to share more photos soon.
I guess this is what happens when good weather hits... I start neglecting the blog a little. This sunshine is just too great to miss! Happy Tuesday! xo