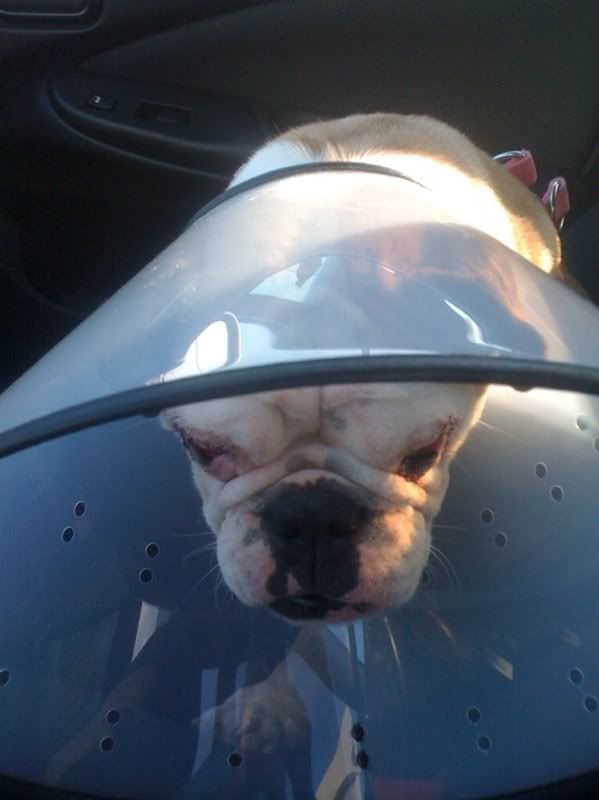 I'm sure you're all aware that our little ol' Georgia Sue had her big (third) eye surgery on Monday! It went very very well (as we've started seeing a new vet, and he did the surgery this time)! Sadly the "cherry eye" incident that we thought was reoccurring (after her two previous surgeries) isn't actually cherry eye... rather, it is scar tissue from a previous surgery and there's really nothing that can be done about it. So she may have a little pink bubble up on her third eyelid from here on out, but we're hoping the inflammation will go down on it's own. Dr. Lawrence assured Mike on Monday, however, that it brings no discomfort onto Baby G, and she probably doesn't even notice it. She's currently wearing the "Cone of Shame" as many call it, and will be wearing it for the next week or so until her follow-up appointment so she doesn't pull out her stitches. Mike said she's become a bit frustrated with the cone situation so she has been sleeping a lot (then again, when is that unusual for her?)
G gets her laughs when my parents give Charlie and Lacey awful haircuts, and now they're repaying the favor by giving her very strange looks as she parades through the house with this large "thing" around her face. I say work it girl! Here are a few adorable pictures of Baby G!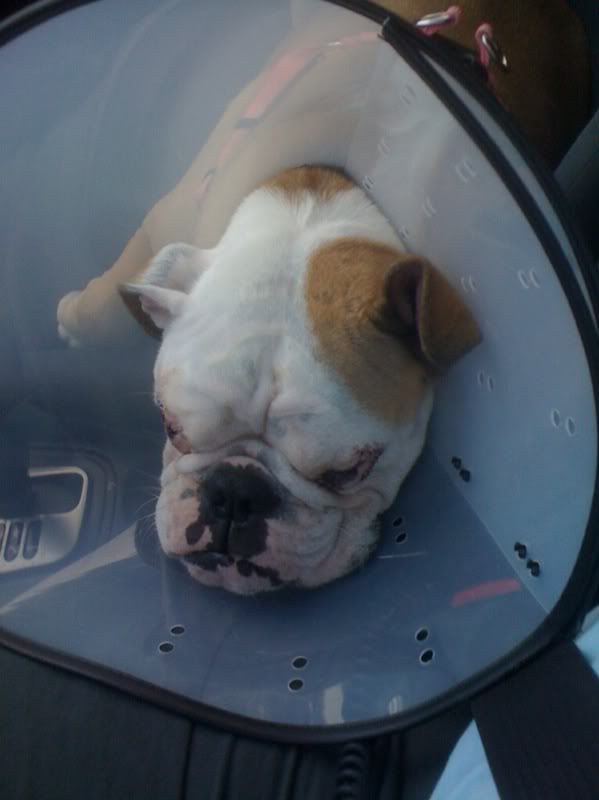 Gosh! You can't help but love her!
xoxo