I was the lucky recipient of two very adorable packages last night upon my arrival home from the gym. Both were from Germany! How fun! The first one was from
Mariam
! And the second was from
Kati K
! AND I received an adorable little letter from
Laura C
.
, with one of those Silly Bandz! (It was a shark!) She's a day camp counselor and one her kids offered her one so when she saw the shark she said she thought of me! I always thought they were so silly (obvz!) and didn't get the appeal but I'm proudly sporting my little green band on my wrist! It's so funny how many people (older people!) I see wearing them now! Crazy! Thanks Laura! I'll be writing back soon! ♥
The packages were just lovely! Here are a few photos of the one Mariam sent me! Thanks girl!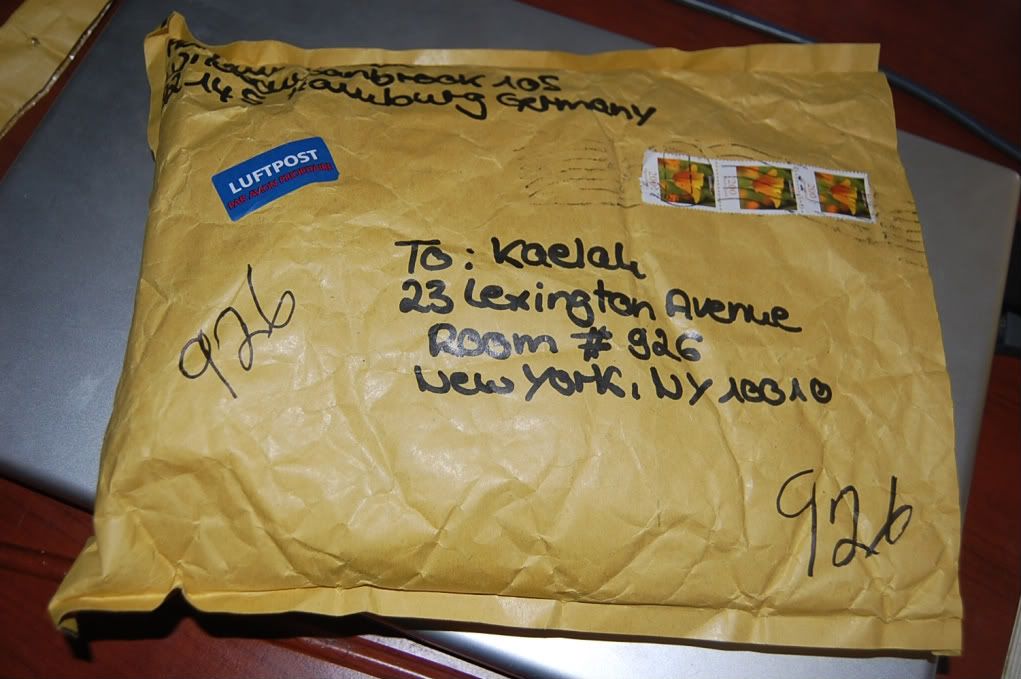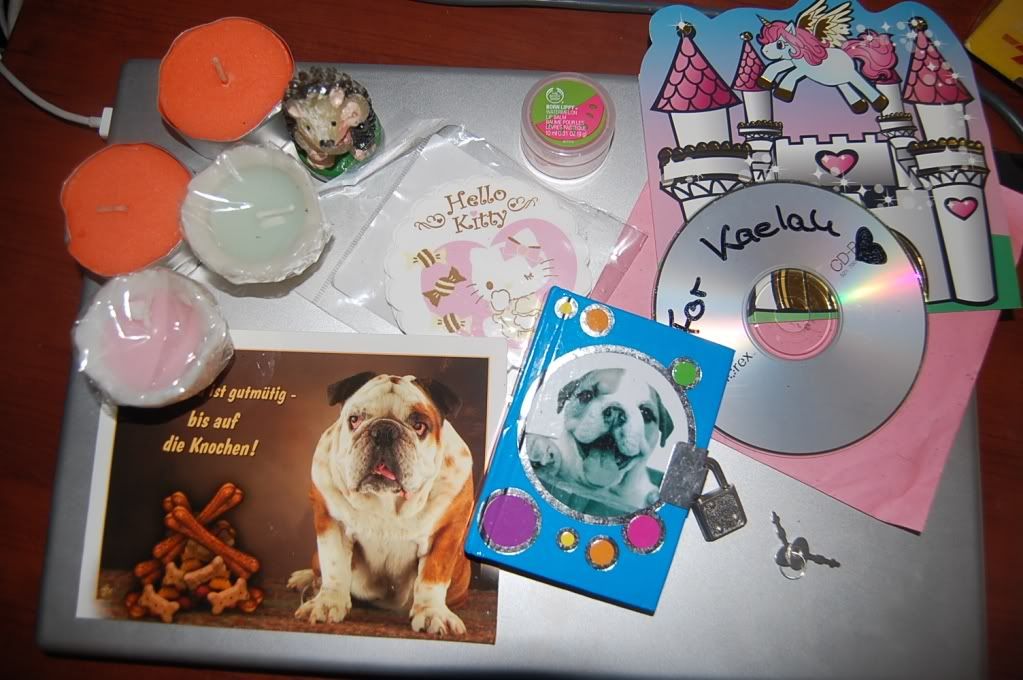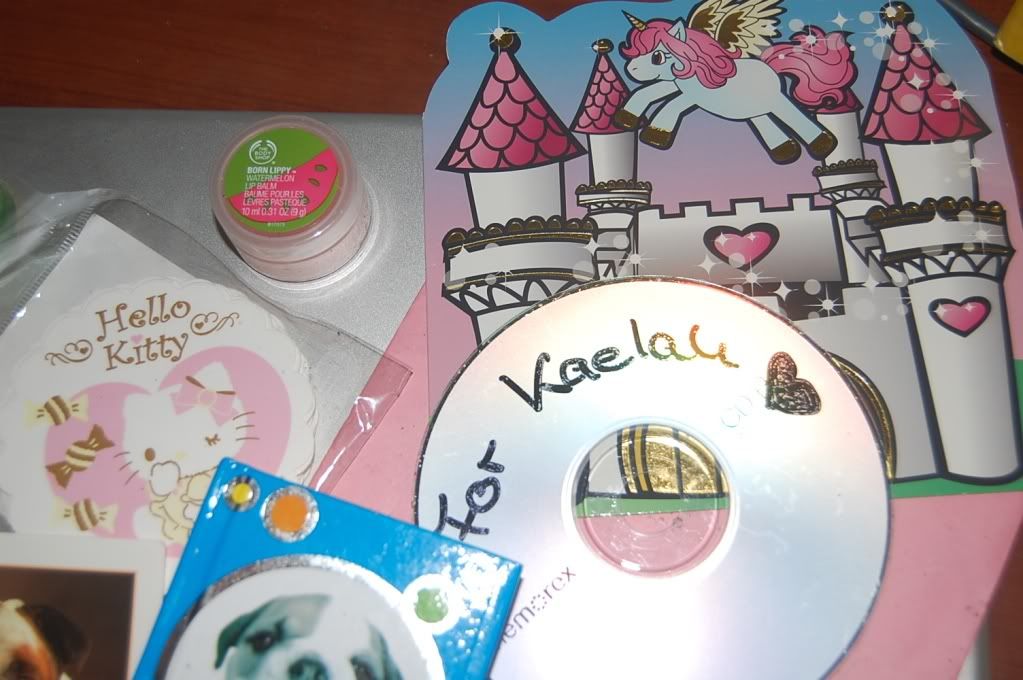 The candles made the package smell so lovely! I'm technically not allowed to burn candles in my apartment but I'll keep them around for when I move back home! The little bulldog things were so so so adorable and made me miss my sweet Baby G so much! The card was so cute and lovely and I can't wait to listen to the mix!
Then I opened the package from Kati! Confetti exploded everywhere! You know it's going to be a good package when you're greeted with a large assortment of sweet little paper circles!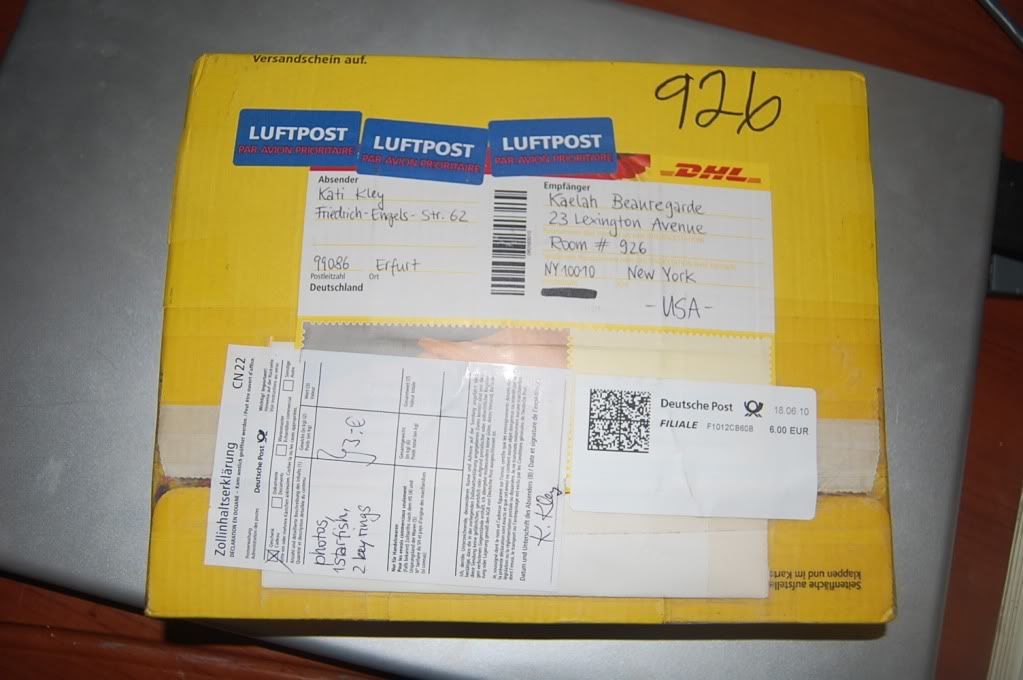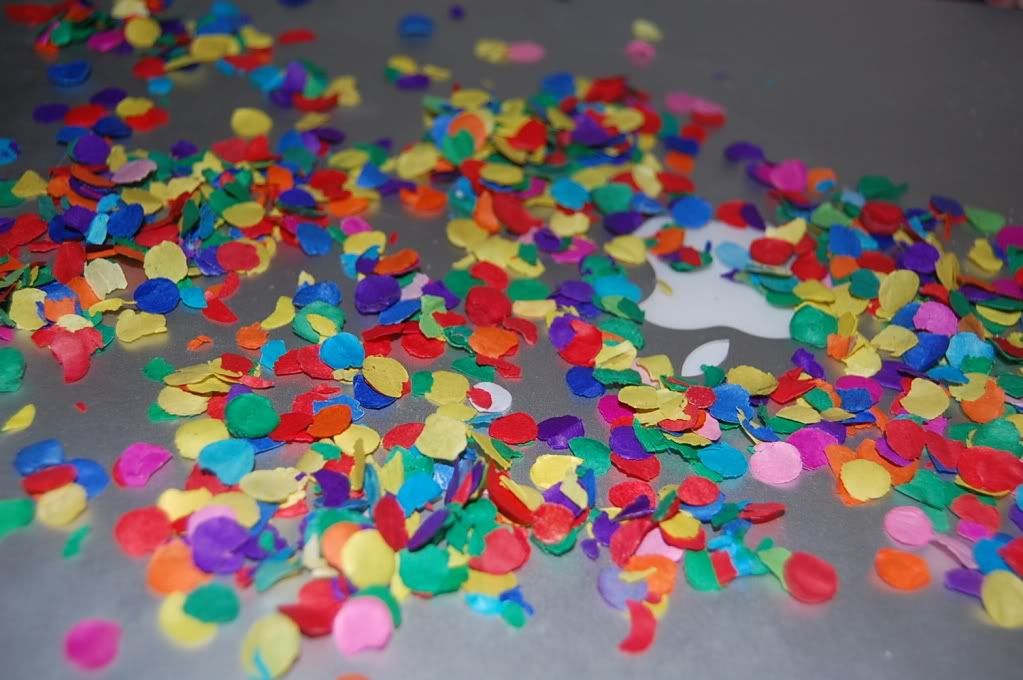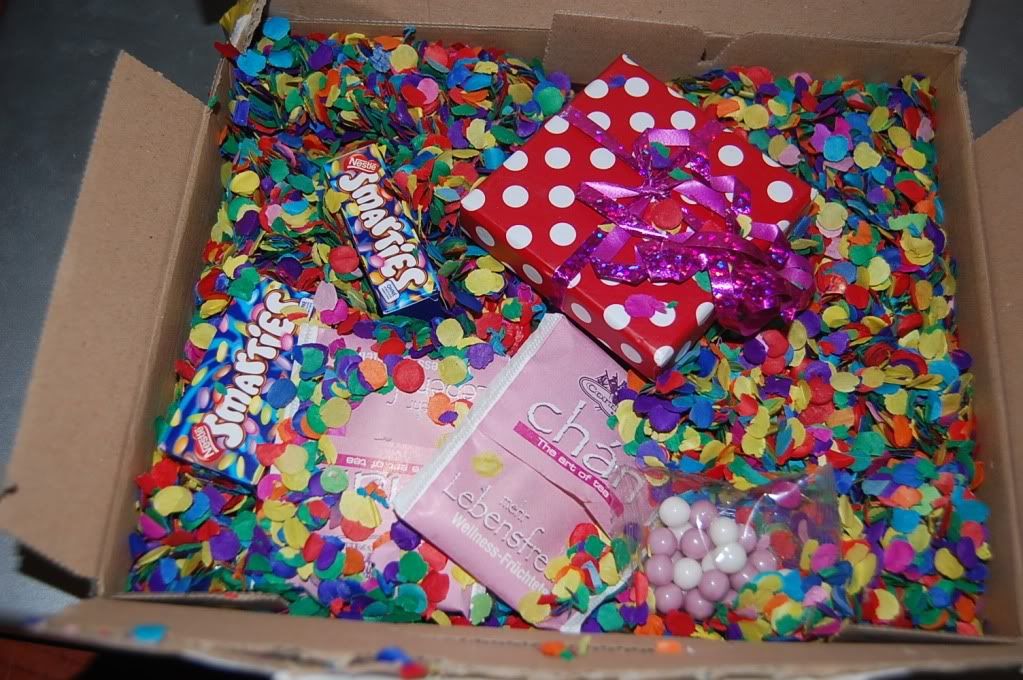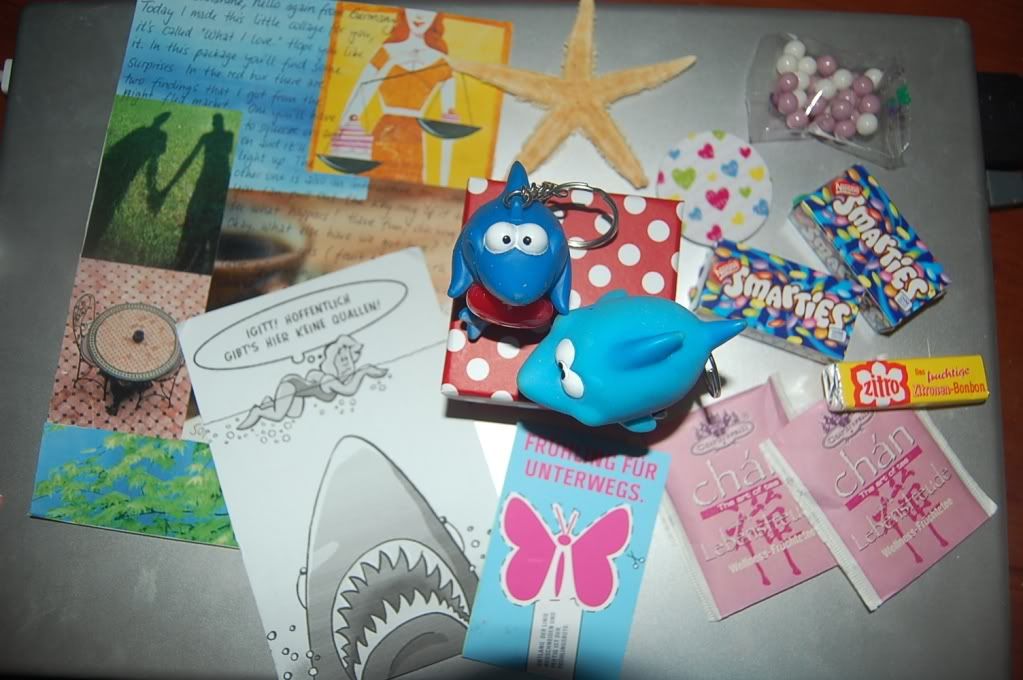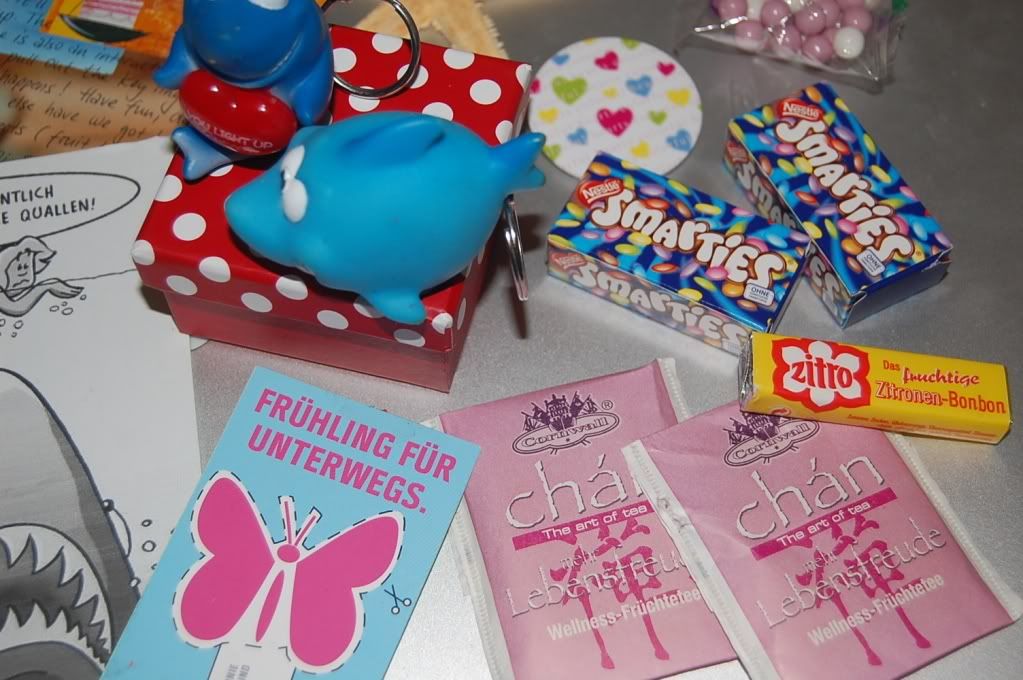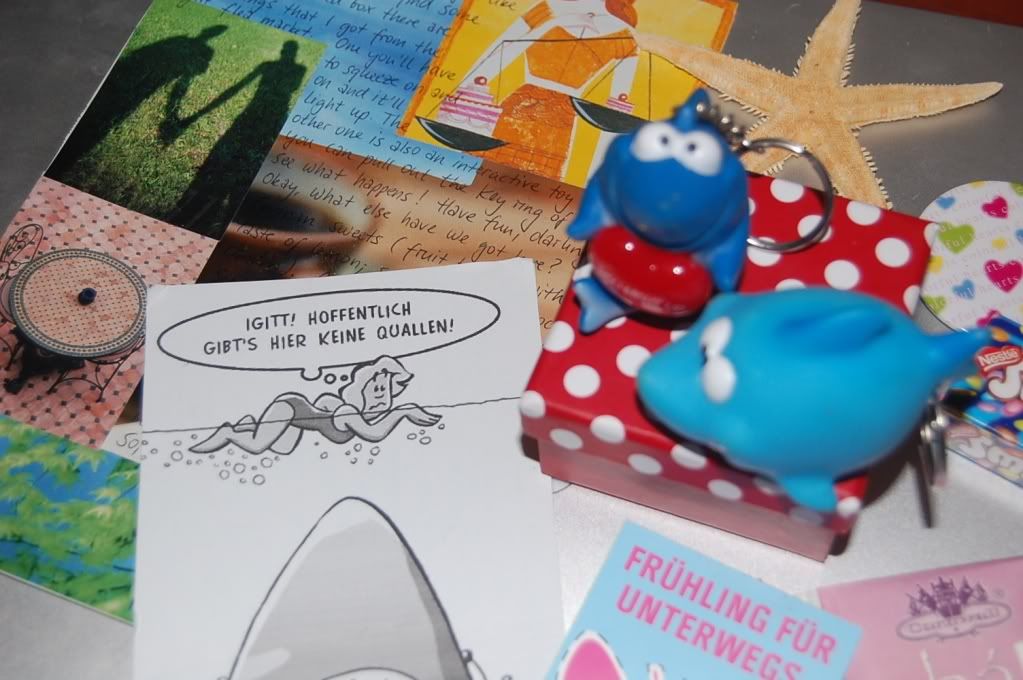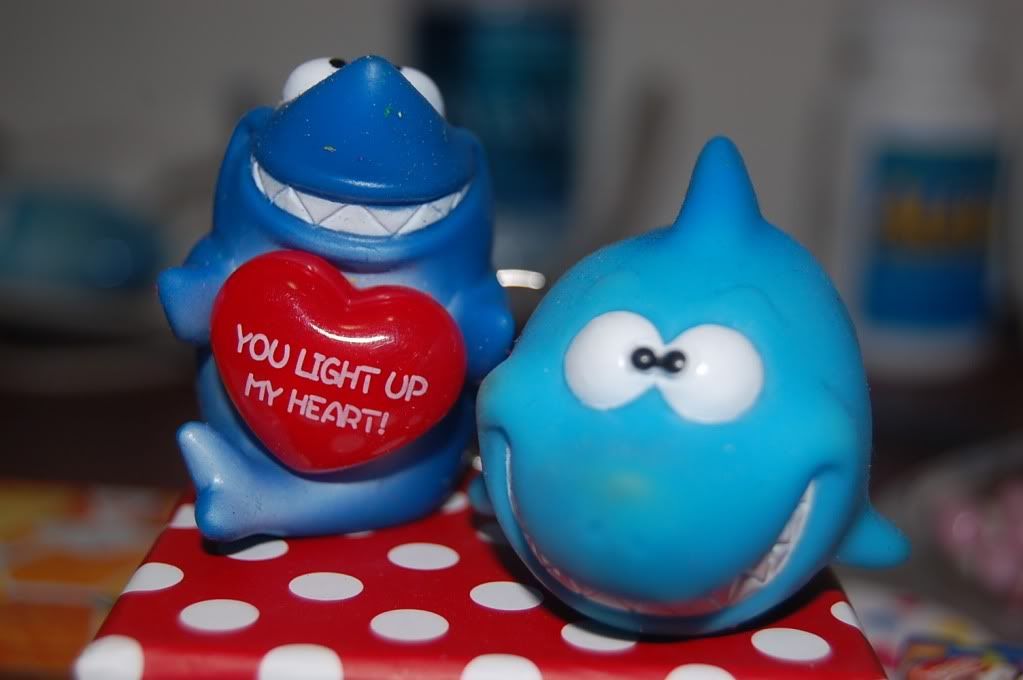 Her package was complete with some German candies (which I haven't had in 2 years! Takes me back to my time spent in Germany! So great!), a wonderful collage and letter, little bits and bobs and the most adorable duo of shark keychains! My favorite! (Now my apartment keys are one THREE shark keychains! Love!) Thanks Kati! It was so so great!
I will be working the next few days on packing up some lovely little doo-dads for Hannah J, Mariam, Kati and Laura! If you're eager to be a penpal, don't hesitate! You can find my address on the left-sidebar or you can email me at any time! kaelahbee (at) gmail (dot) com! I'll reply to anyone ♥
Back to work!
xoxo