I never really thought much of Florida before we started vacationing there last year. To me it was just one of those "meh" kinds of places. I didn't look much farther than the retiree stereotype and humidity. Of course I sort of felt the same way about Mexico, then we went there for our honeymoon and it quickly became my favorite place in the world. I think that's how Toby feels about Florida. I've never seen a kid love the ocean as much as he does. Part of me is sad to be back home, away from the "wilderness" and the sunny beach. But part of me is also very grateful for bathtubs and my own bed, ya know what I mean? The past 9 days were absolutely awesome and exhausting. We had no idea how a family of 5 would survive in a 35' RV for 9-ish days, but we quickly found out. I was pleasantly surprised with how cozy and homey it felt. I'm an advocate for many more RV trips in the future! Here's how we spent our much-needed vacation...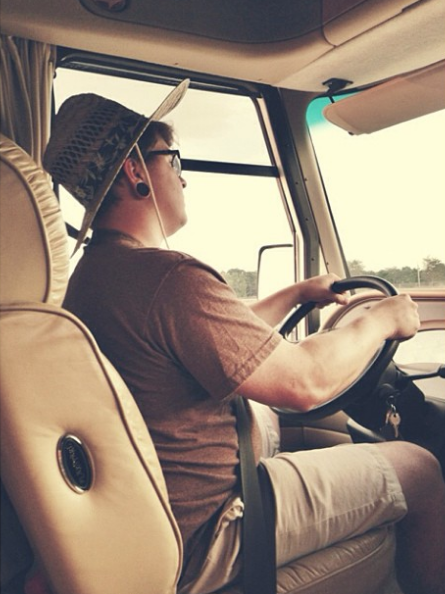 Mike wore a stupid hat while piloting the RV to Florida. He was so proud of how well he handled the motorhome (even I was impressed!) - I chalked the hat up as a "reward" for not killing us on our way down. That hat rarely left his head...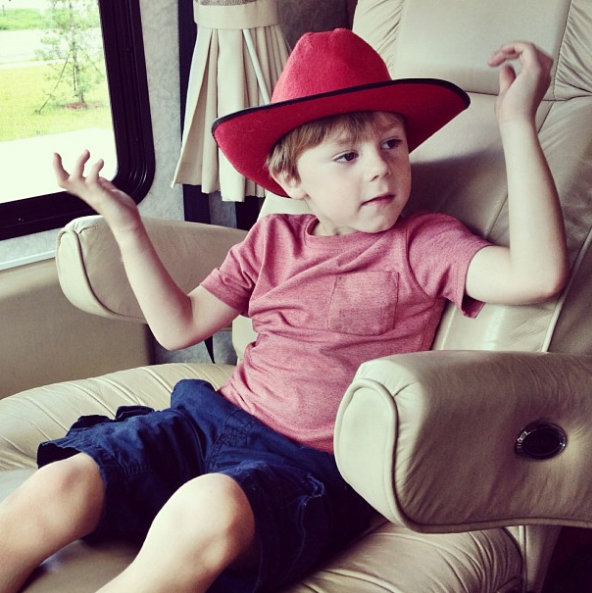 Papa and Dad had an "RV hat" so Toby donned his red cowboy hat, too. (Don't worry, we were parked when this photo was snapped... he stayed buckled up!)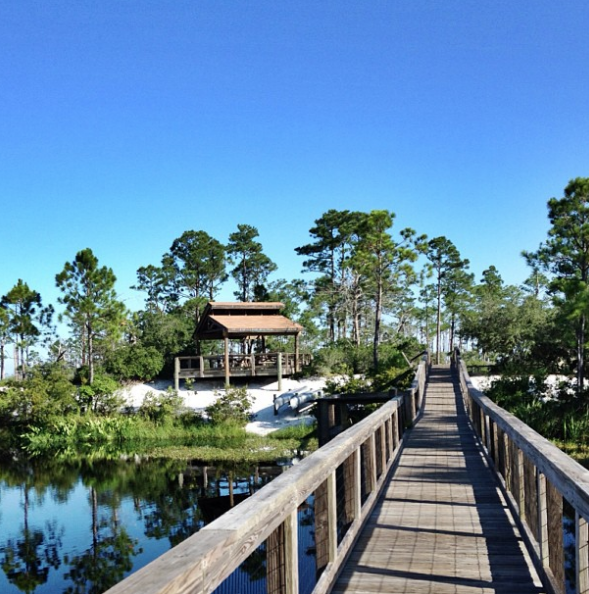 We stayed at Big Lagoon State Park at Perdido Key and oh my gosh, it was beautiful! This was the boardwalk across from our campsite. If you're ever camping in the western panhandle, you must pay Big Lagoon a visit!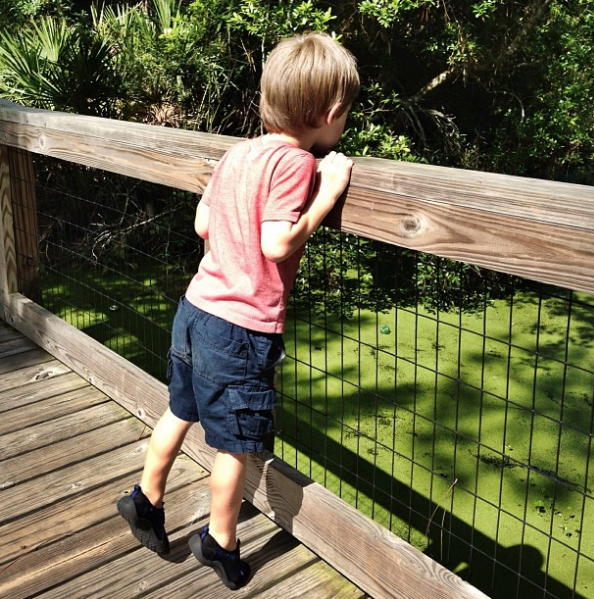 Toby was overjoyed at the trail walks and the scenery. He and I took a stroll when we first arrived and all he wanted was to see an alligator. A far cry from the kid who cowered behind Dad at the reptile exhibit at the zoo last year!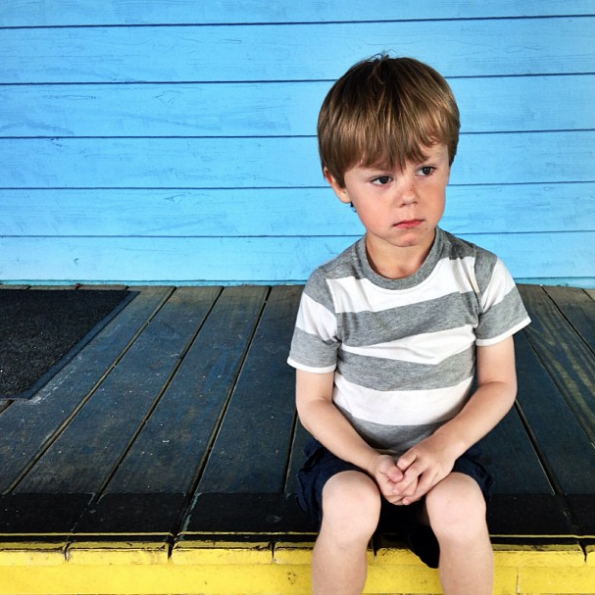 Toby had just woken up from a car-nap and he was a little bummed that we were at a seafood restaurant instead of the beach. (Don't worry, little man. I was a bit bummed, too!) This gal doesn't eat anything from the water, so vacationing (with my family!) at the beach gets tough.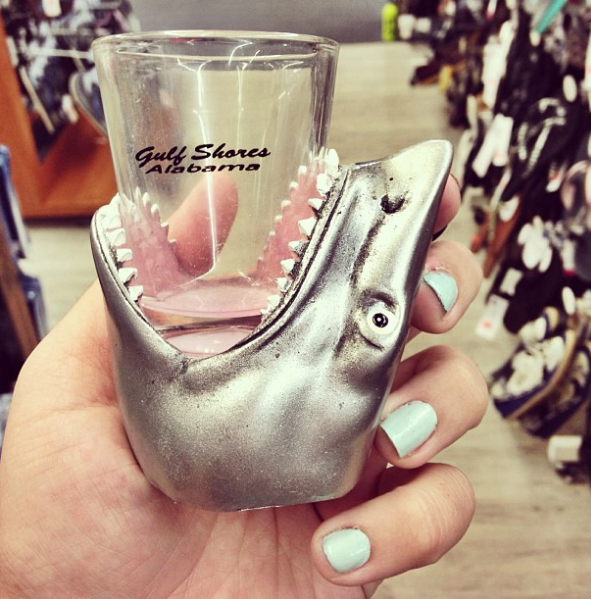 The amount of tacky shark souvenirs was overwhelming. I don't know why on Earth I put this shot glass back! Ugh, someone kick me! I scored some coffee mugs, magnets, and even a gifted shark wooden display, but this shot glass man! (If you're in Gulf Shores and want to send this my way, I'll pay you!)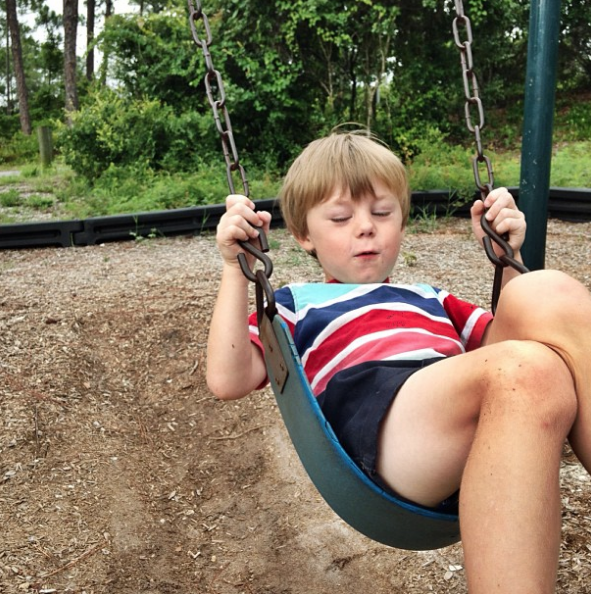 Toby was super keen on waking up early during the first half of the trip. We had yet to really wear him out. This adorable photo is from about 7:30am when he and I took a little mommy/son trip to the playground.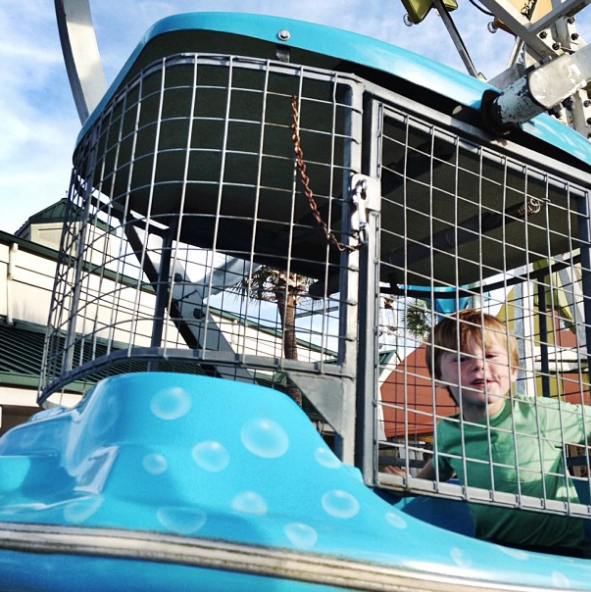 We ended up at one of those side-of-the-road tourist traps called "The Track" (you know those!) - Mike took Toby on the big wooden go-karts and he was so underwhelmed. We then decided to treat him to his own kiddie karts and some rides on the attractions. At Christmas he was terrified of the tiny ferris wheel... this time he said "Mom! I want to go on that! I'm not scared!" so of course we obliged. We were so proud. He's growing up right in front of us! (How do I press pause on this whole thing?! Slow it downnnn!)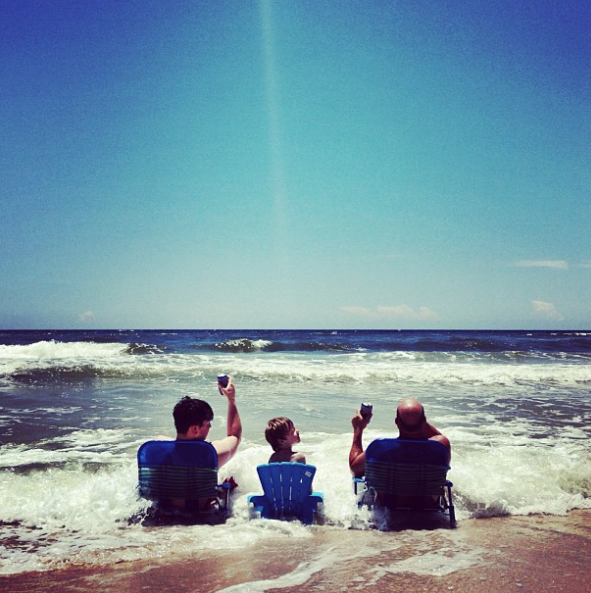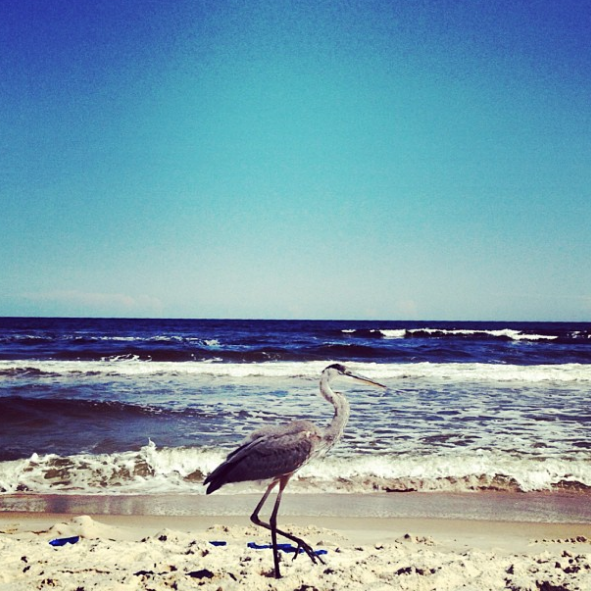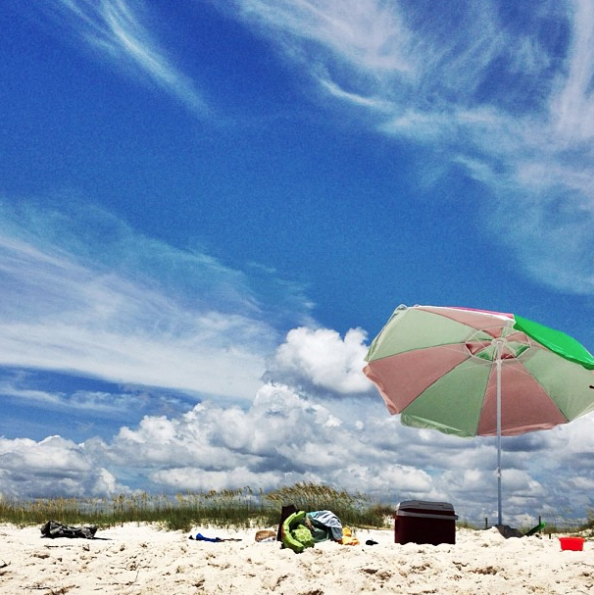 The next day was a full beach day. Sunshine galore thanks to the clearest skies! Mike and my stepdad had the idea of sitting their beach chairs right where the waves break on shore and despite the occasional mouthful of salt water, it was the most brilliant reprieve from the heat. Toby decided to join them and I think the photo of the three of them might be my very favorite ever. We also had some cranes pay us a visit during our trip. The clouds started to collect to the north even though the southern view was crystal clear. Weird how that works!


We decided to venture into Pensacola for the day and visit various parts of the naval base. We really wanted to see some lighthouses so my parents took us to one they had visited back on their southeast roadtrip around New Years. Yeah, so it looks nice and all, but those were the hottest, most cramped and terrifying 177 steps to the top... It was over 90 degrees with 96% humidity and there were way too many people. I started panicking about halfway up thinking "Oh god! I'm going to throw up! I'm going to pass out! How am I going to get down!" I finally made it up and then proceeded to start having an asthma attack! Yikes! It was a bit scary, and I'm not even scared of heights! I freaked out a bit starting our descent but Mike was awesome and helped me through it. By the time we got out we were drenched in buckets of sweat. Never again, my friends! Never again! To me, the view OF the lighthouse greatly surpasses the view FROM the lighthouse! haha Maybe I'm just a party pooper...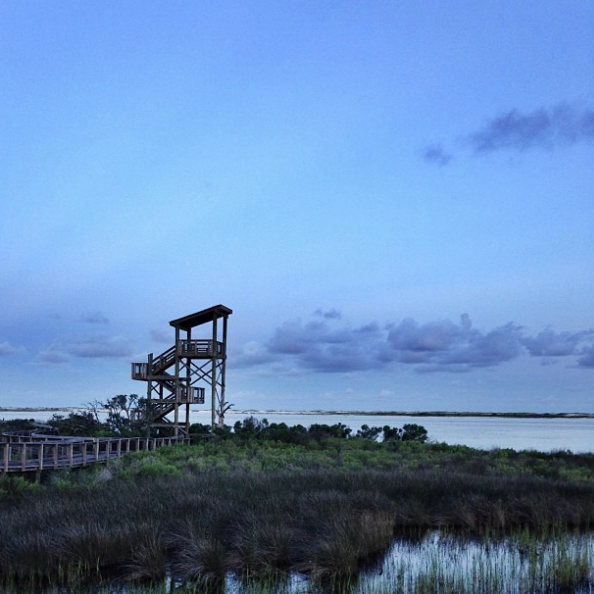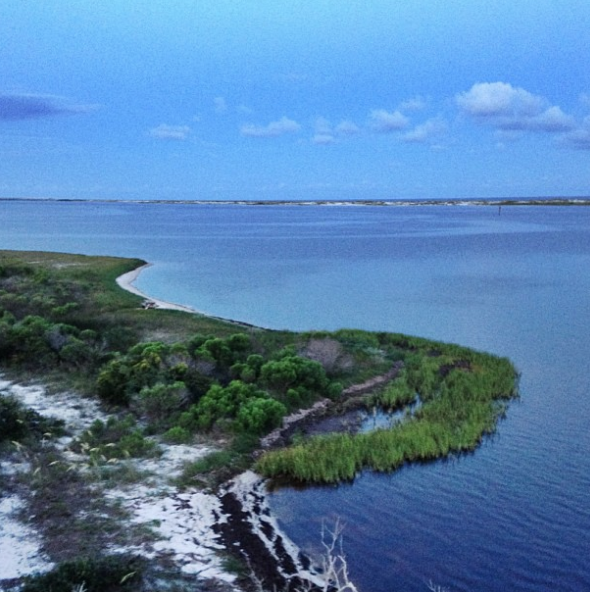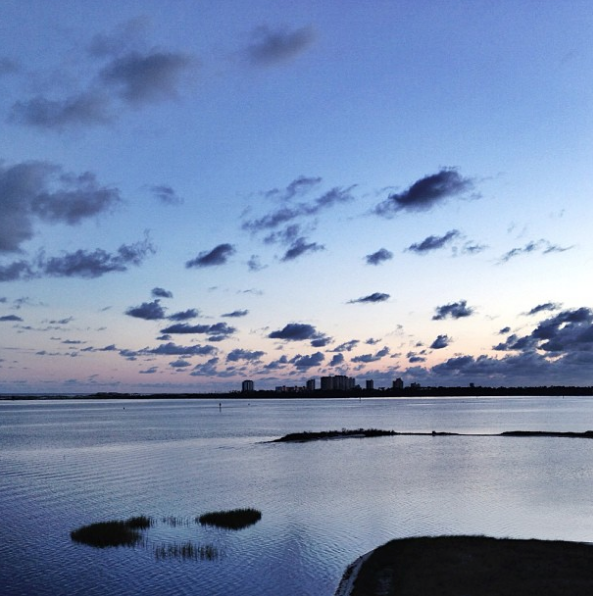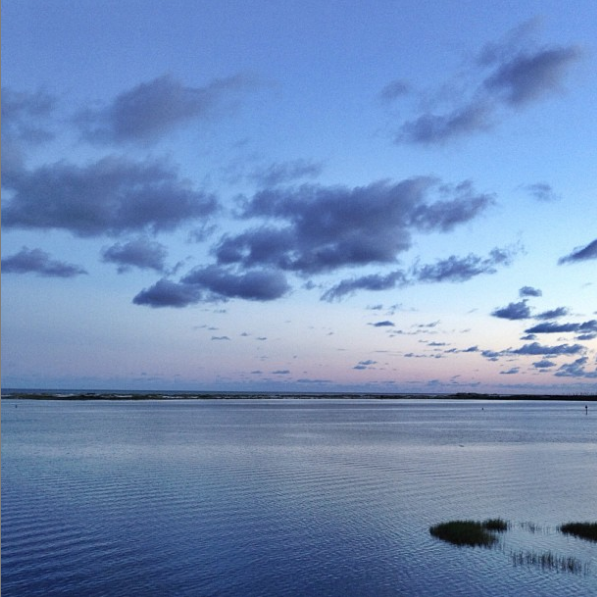 We visited the "Observation Tower" in the state park one evening to try and capture the sunset. The clouds were too plentiful to get a good color shot, but man, it was gorgeous! Look at those views! We missed a beautiful pink/orange sunset on our last night by about 3 minutes. I was totally kicking myself for that!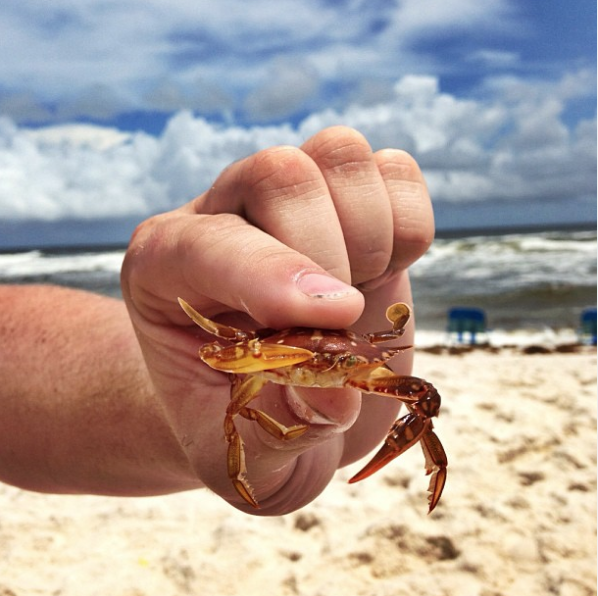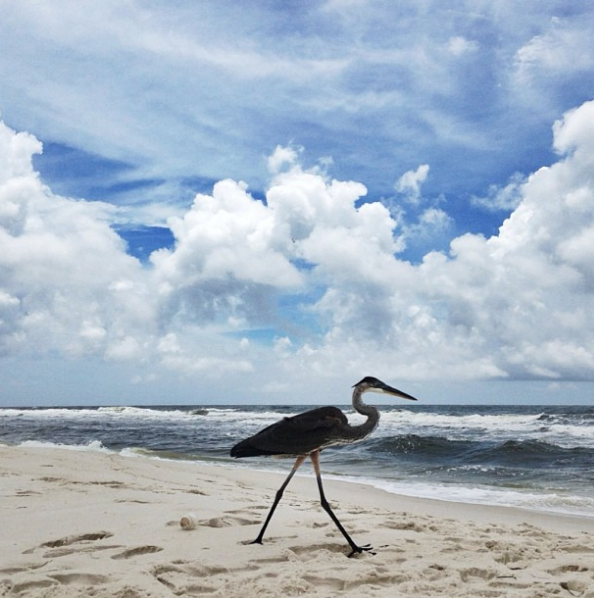 After a full day of rain caused a nature-imposed break, we went back to the beach. The sky was full of gnarly clouds and the waves were insane. They were easily upwards of 5 feet. We spent all of our beach time down at the Gulf Islands National Seashore and it was amazing! It's like $8 per car to get in, but that's a pass that's good for 7 days and there are no crowds! We had a huge section of the beach all to ourselves. We visited a public beach prior so we could scope it out, but we were not stoked on that situation We had another little crane friend visit us, and the seagulls just hovered around us all day. Mike also managed to snag a little crab, too! We let him go, but only after taking a glamour shot or two! Toby was stoked on the boogie board, but that didn't last long! He was totally kosher with the big waves, but we think he's still a bit too short-limbed to hold onto a board. Next year! I made sure to relish in the sunshine by taking a nap! We had some pretty comfortable beach chairs (especially since they were cheapo $15 grabs from Walmart) and the sunshine felt like an incredible blanket. I might have had my best sleep on that beach!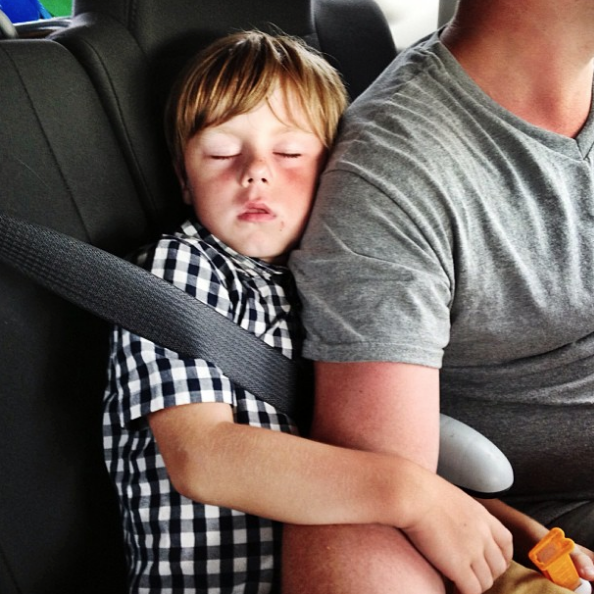 After that was said and done, Toby was dunzo. His little rosy cheeks were glowing and he was snoring up a storm on our way to dinner. The last half of the trip made him sleep in until 9am on most days, and that is unheard of in our house! He worked himself up and wore himself out!


After it was all said and done, we pulled out of Big Lagoon Sunday morning and set sail for home. Mike drove part of the way back and I was his "co-pilot" for the last 3 hours or so. It's nice to be in a big ol' RV because you're so high up. You also have room to really stretch out and get comfortable. The dark clouds and thunderstorm chasing was just an extra perk. I can't wait for the next trip, that's for sure!
It was such a lovely week and we're so grateful my parents treated us to such an adventure. Toby had the time of his life and I loved (almost) every minute of it. We're all nice and bronzed as we settle back into "real life" here at home. We sure did miss our pups though. The cats have been living it up lounging on the furniture inside, too. I think they might have missed us... even if only a little bit!
I'm so glad I was able to snap all of these photos of our trip. It was one for the books! (And can you believe these were all taken with my iPhone?! Whattttt?!) We snapped about two rolls of film (mostly of Toby in Big Lagoon) but I'll have to share those once we get them back from the lab in a few weeks! We had hoped to meet up with a few friends in town, and do an evening of open shoots, but life got in the way and we totally lost track of time! We felt so disconnected at some parts, but I'm not complaining. We needed it!
Any fun vacations for your books this summer?