I've been excited about sharing this wedding for months now! Not only did I get to play a teensy-weensy little part (Hey Hive+Honey hair pieces!), but
Elycia
is one of my favorite blogger gals! Her wedding was nothing short of dreamy and I know you'll fee the same way! Peep the cake! SRSLY! Enjoy!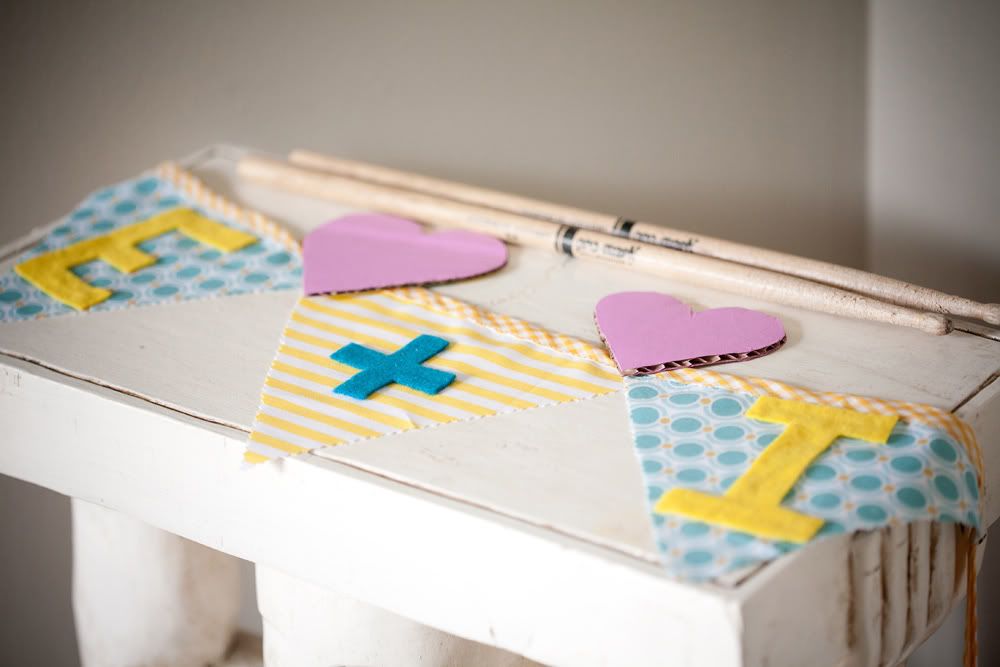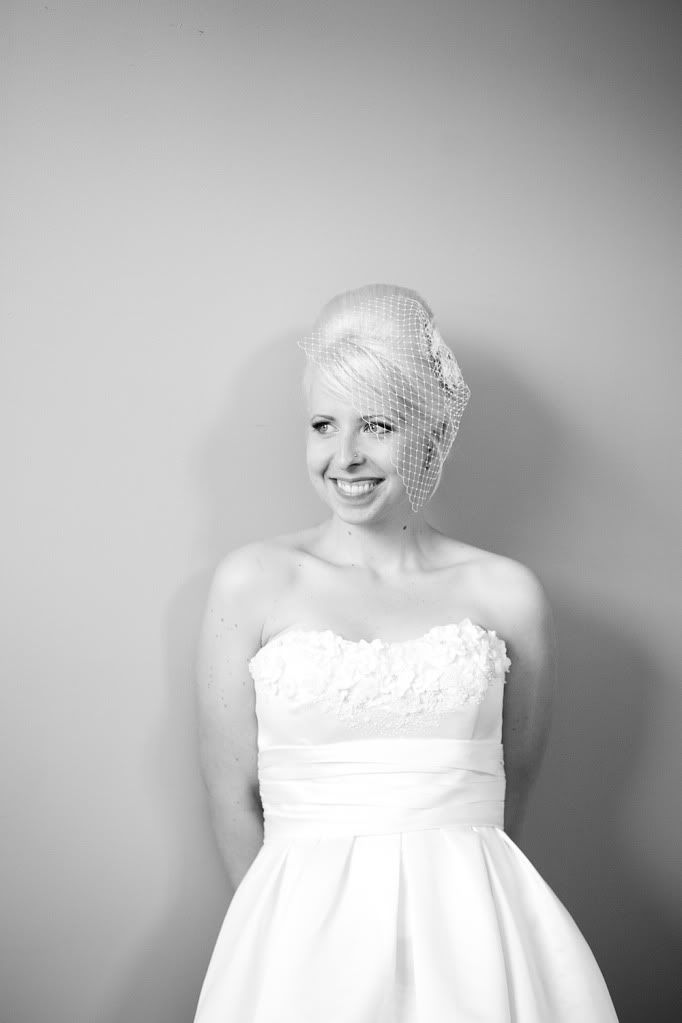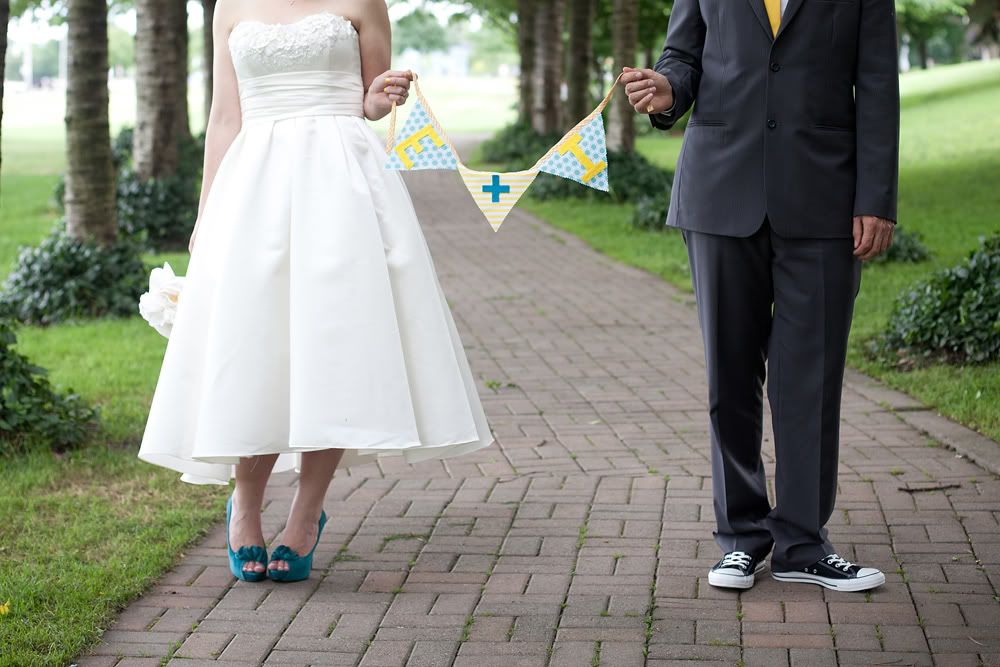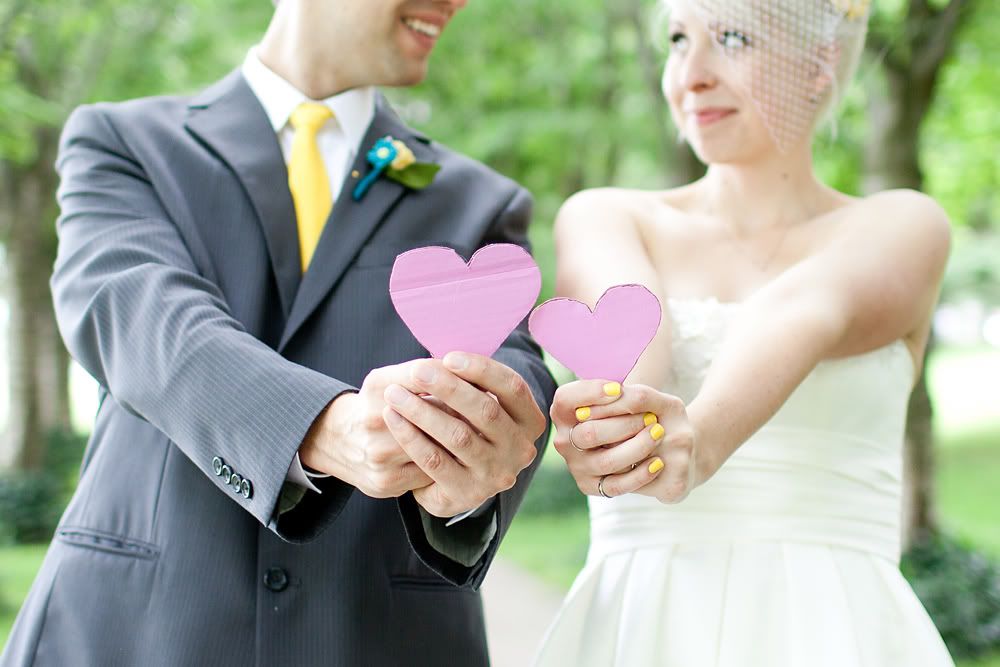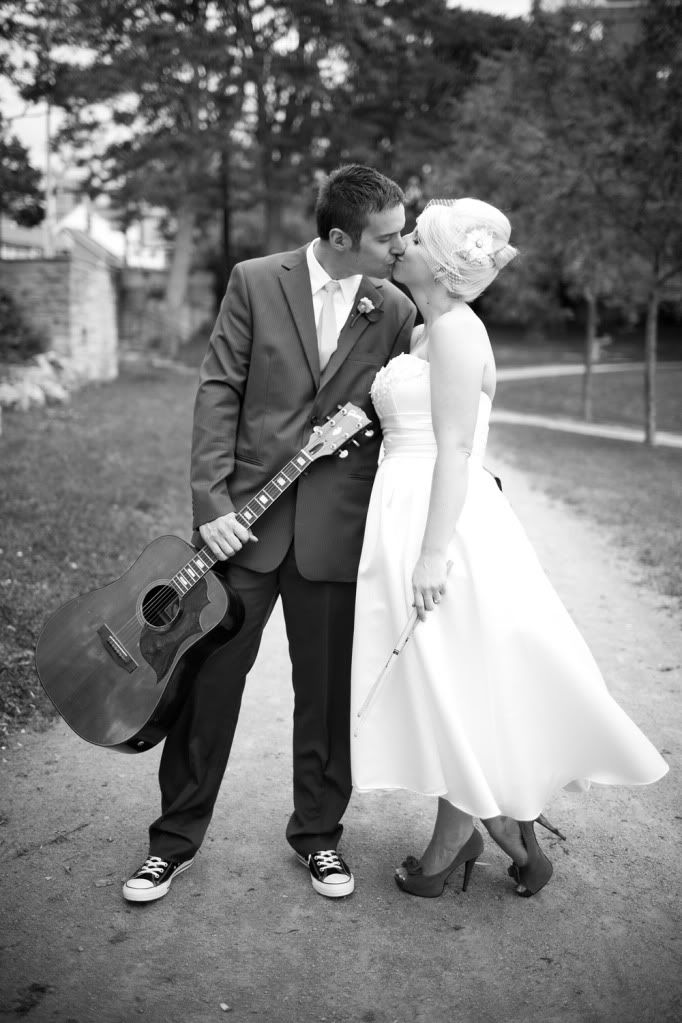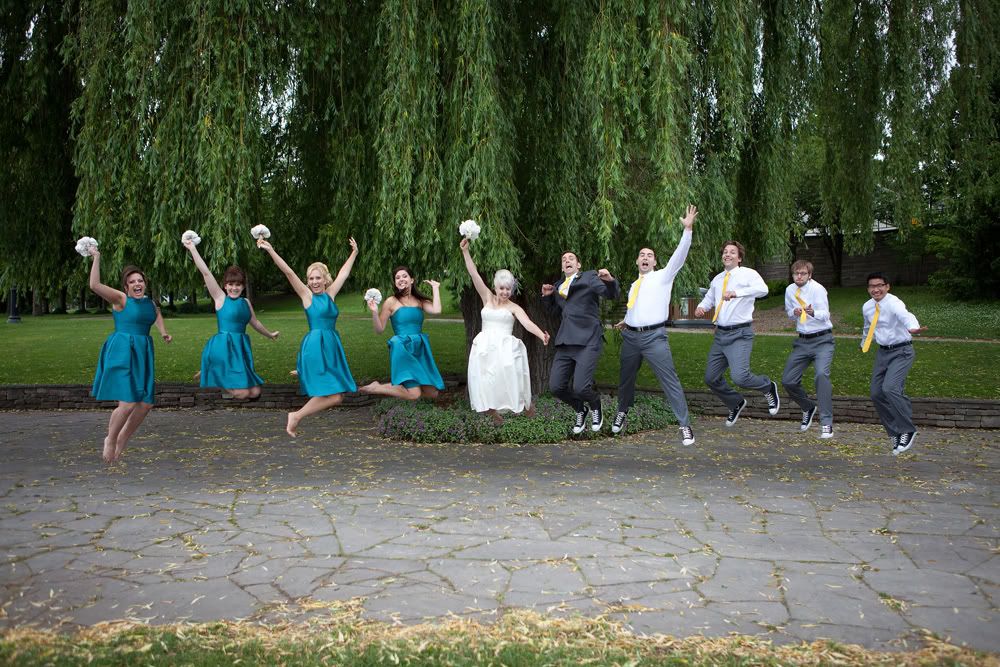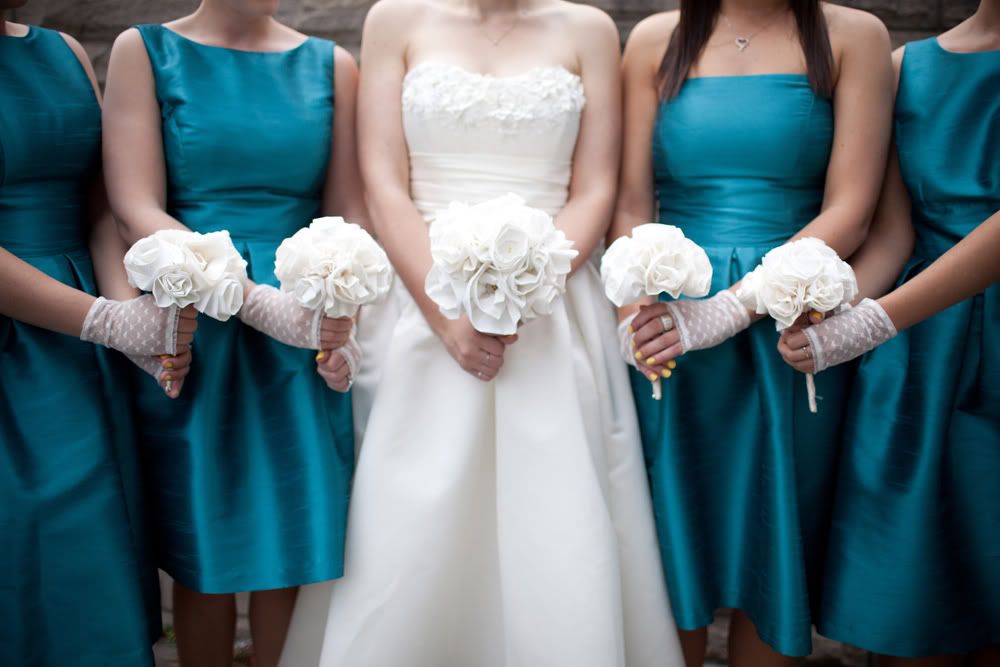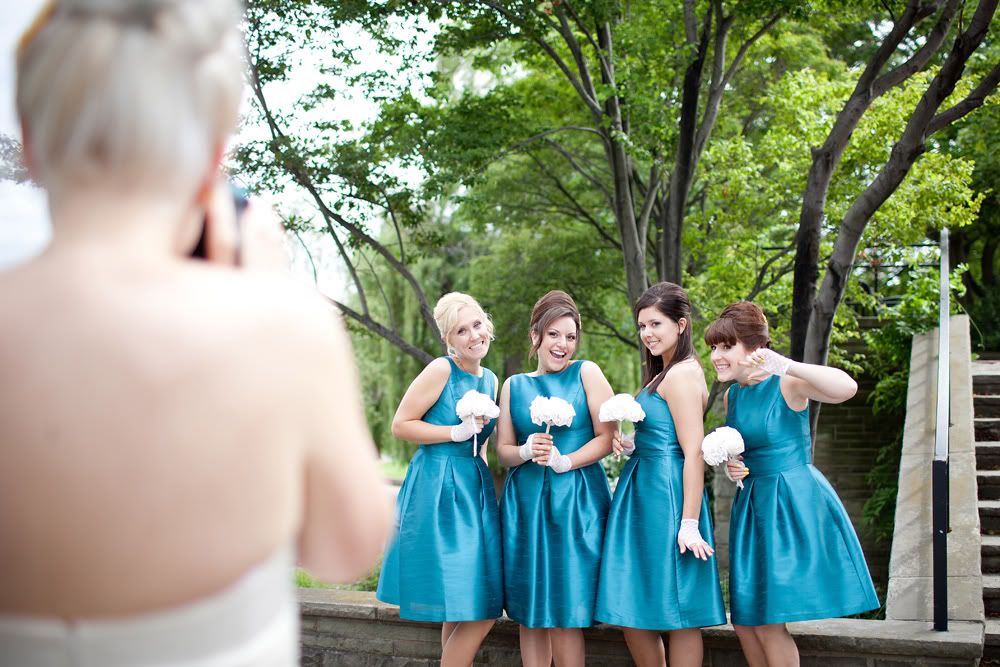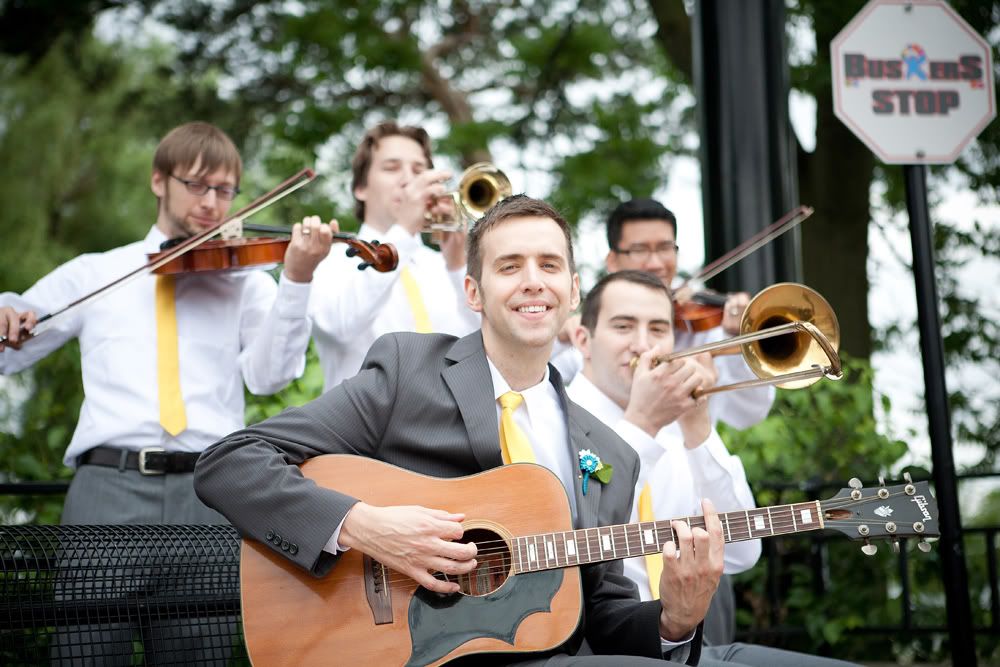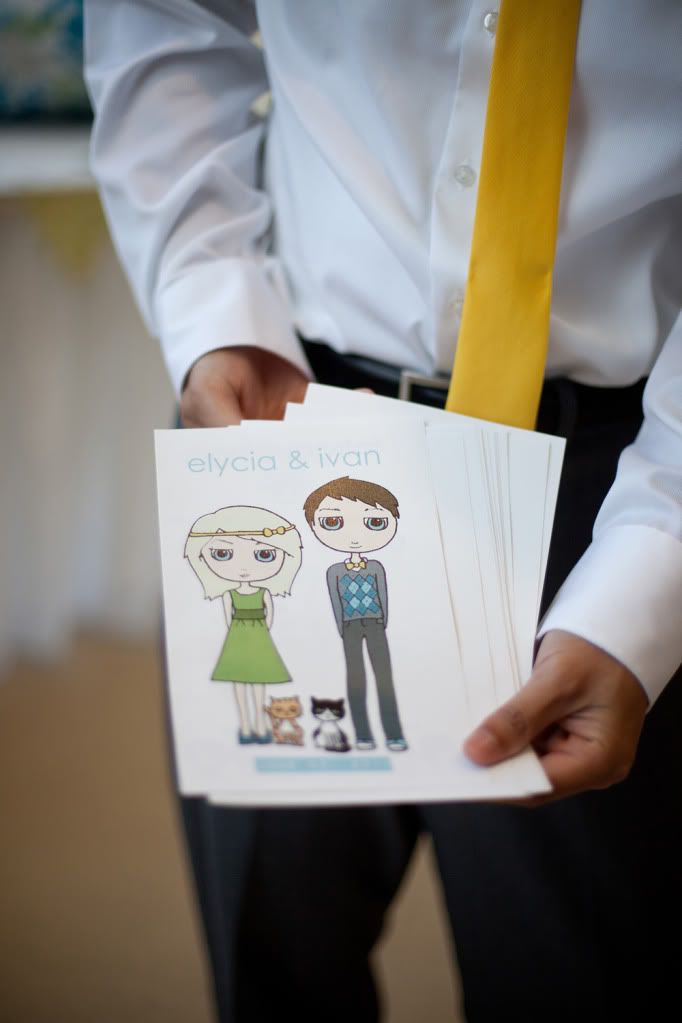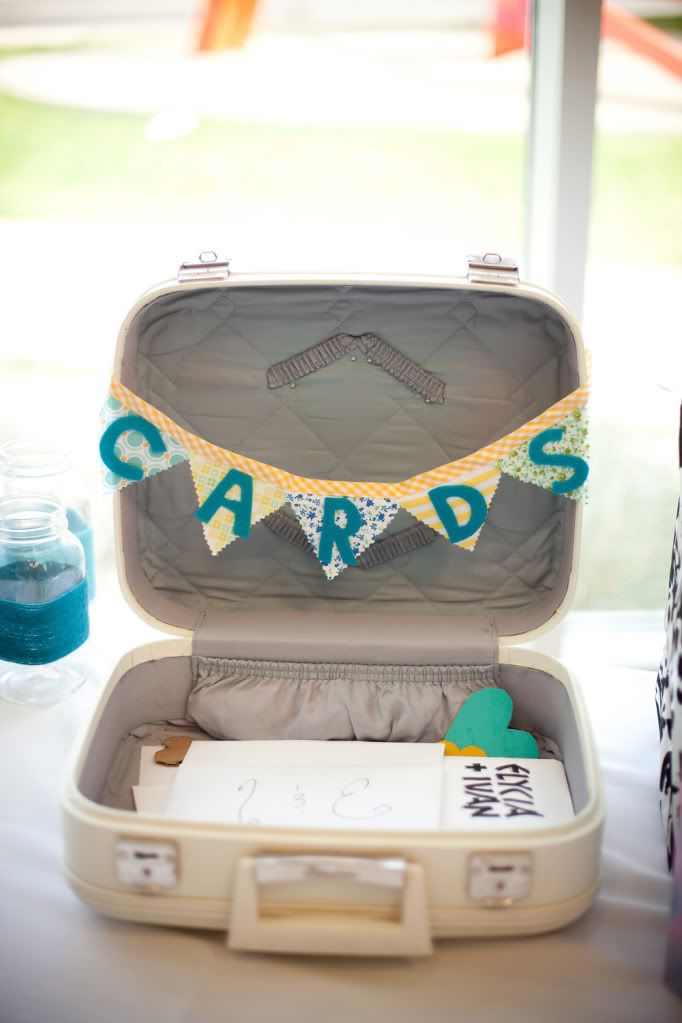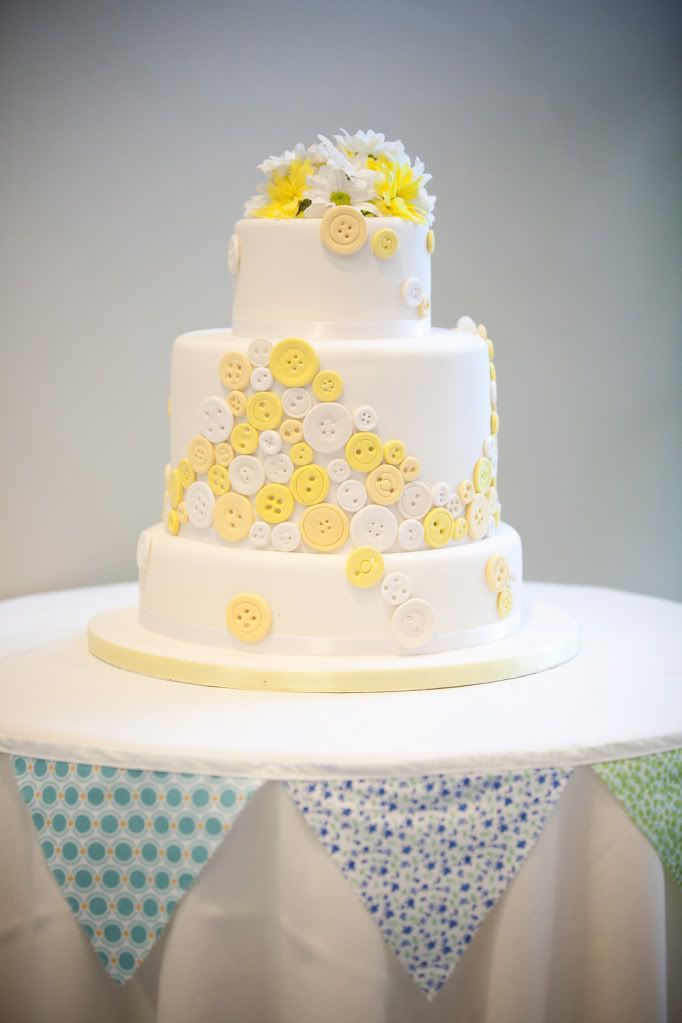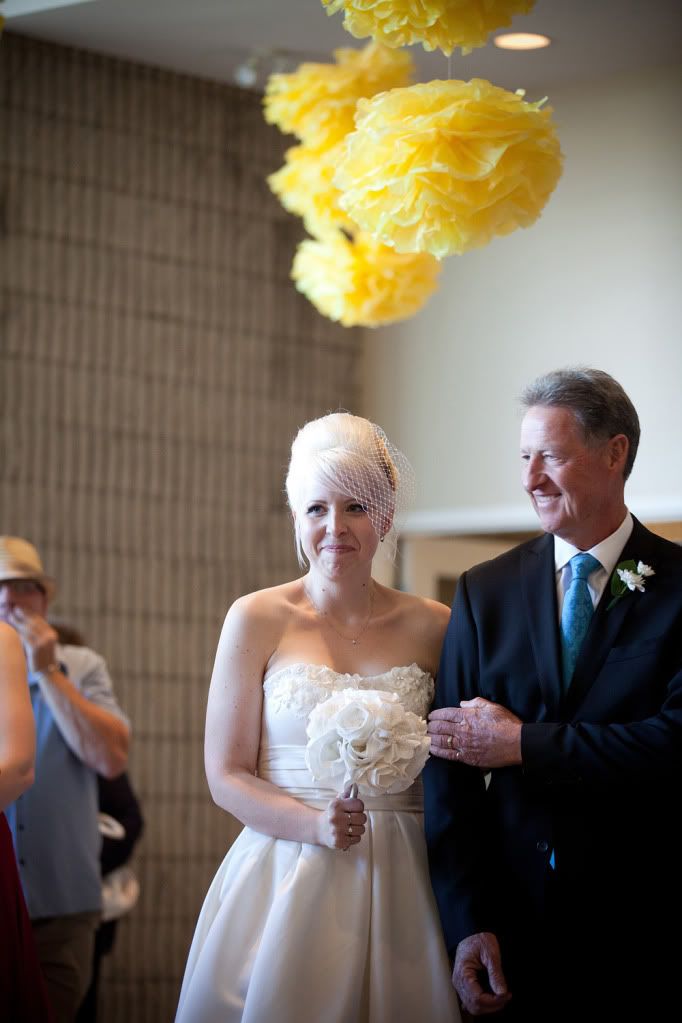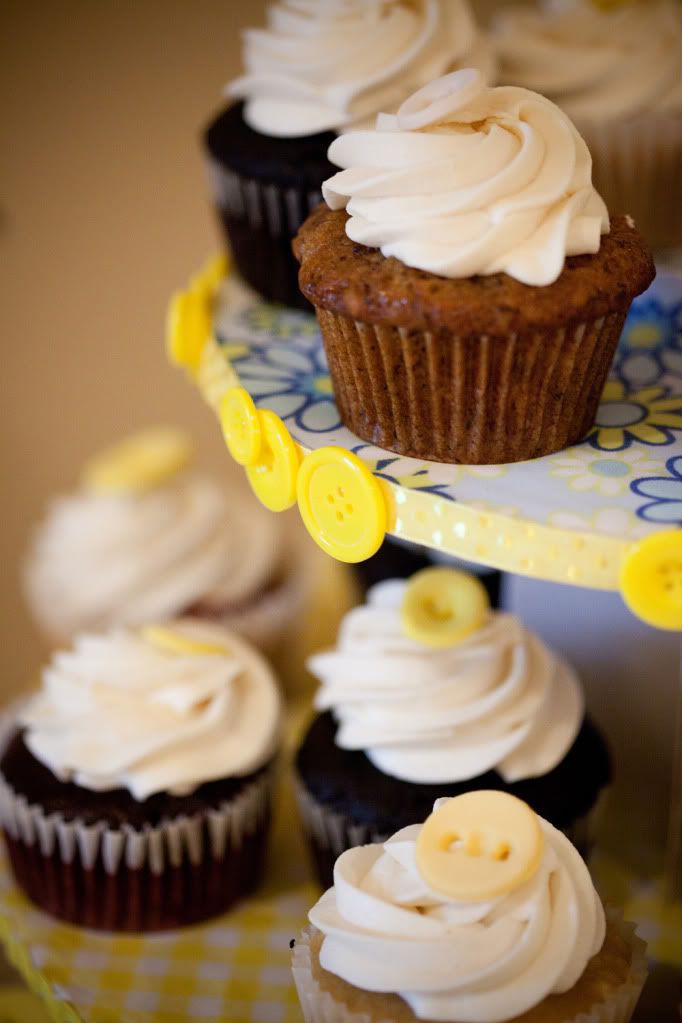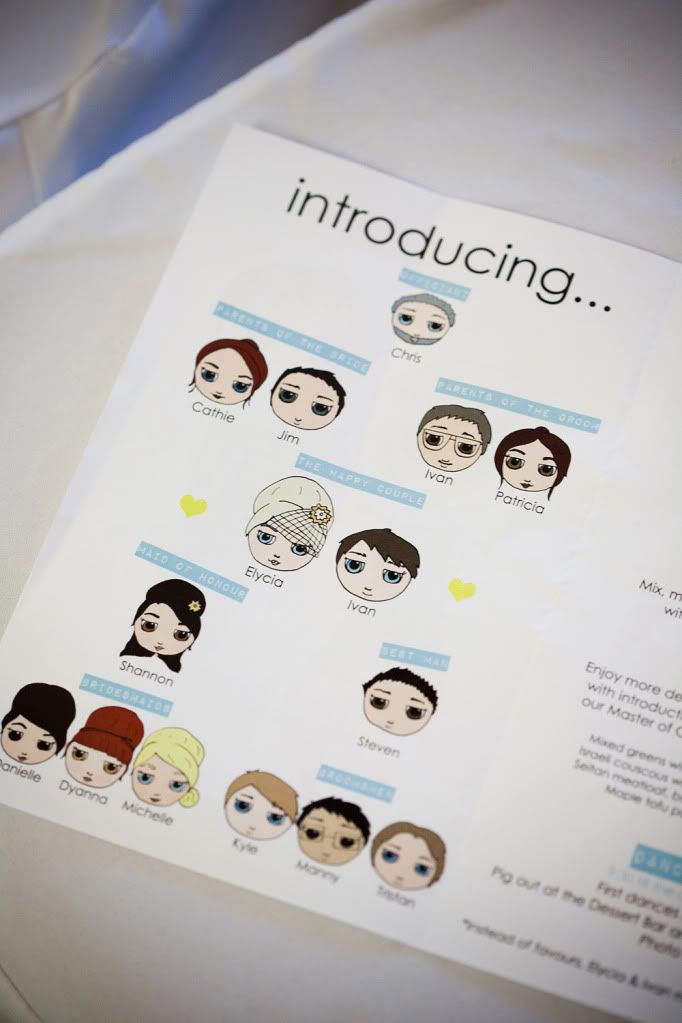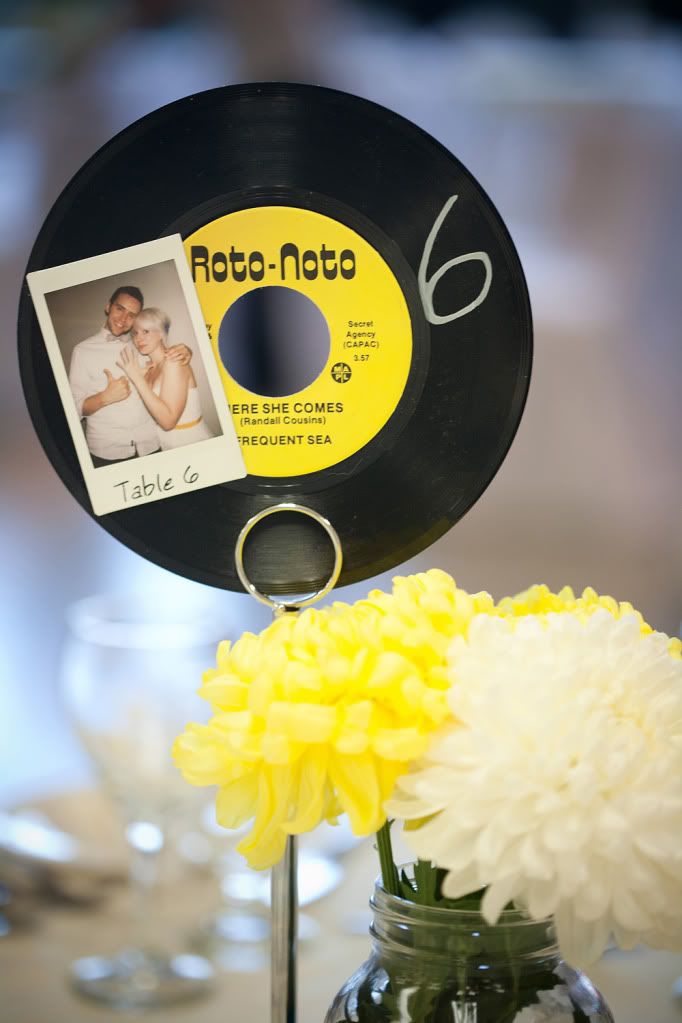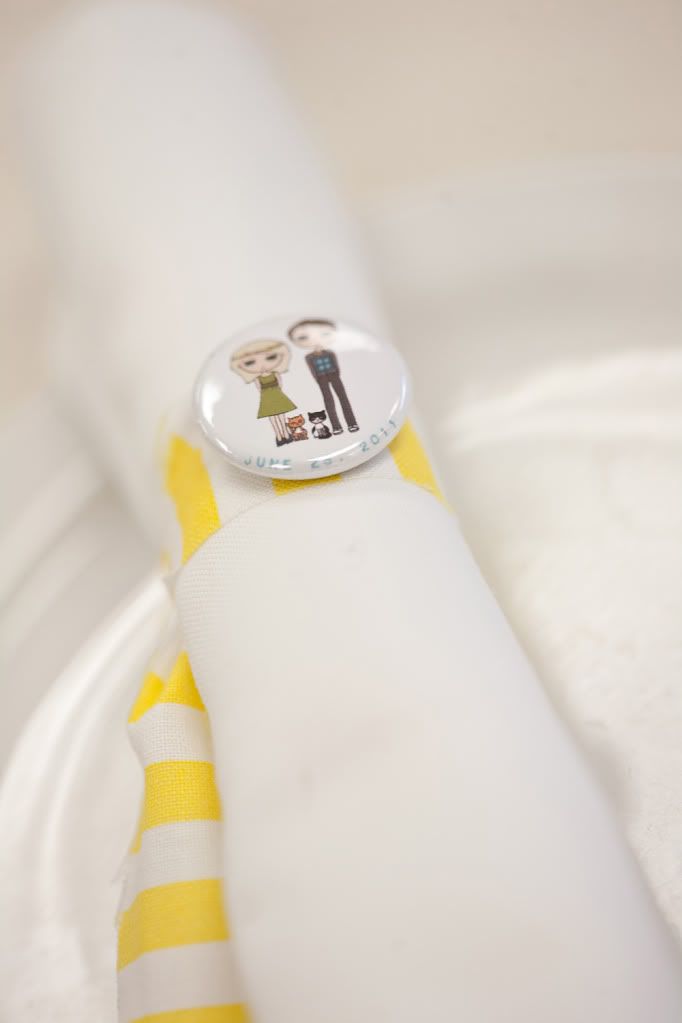 If you're on the homepage or reading through an RSS feed, click Read More to check out the little interview with Elycia on her big day!
Hello gorgeous bride! Let's start from the beginning!

Tell us how you met your Prince Charming and how he popped the question!
Ivan and I met way back in 1997 when I started taking guitar lessons. Although he is only 9 months older than I am he was actually my teacher! It was definitely not a love connection from the beginning. I was very immature and annoying and he was my weird guitar teacher with long hair. Later on in high school when I was no longer taking lessons I saw Ivan and things just seemed different. We ended up playing in a band together and a few months later I asked him to be my date to my Dad's wedding reception. Yes I asked him out! We officially started dating shortly after that and almost 9 years later he popped the question at our favourite sushi restaurant.
When did you get engaged? How long did you plan before walking down the aisle?
We got engaged in late November 2010 and were married June 25th 2011. We didn't want to have a long engagement because I am such a procrastinator I would have ended up doing everything at the last minute anyways! Seven months was the perfect amount of time for us to get everything planned.
Were you working with any certain budget constraints?
We didn't want to spend tons of money on the wedding. My dad actually helped out a lot and covered most of the cost which we are so thankful for. We saved money wherever we could and even did our own music by making a playlist in iTunes. I think that was the best decision we made because everyone absolutely loved the music at the wedding!
Were you working with a certain theme or color scheme? How did you achieve this?
For the theme, I just wanted it to feel slightly vintage/retro. My dress and the bridesmaid's dresses felt very 50's/60's to me which I loved. I used old suitcases wherever I could for decor and we used records for the seating plan and the table numbers. Also, our hairdos were pretty retro if you ask me!
I am so indecisive on colours (I love them all!) so it was kind of hard to pick a colour scheme. We ended up choosing yellow, teal, grey and ivory. It was really the pretty bridesmaid's dresses that dictated the blue colour. All of the girls looked so pretty in that colour and I liked how bright and fun it was. Other than the dresses, I preferred to use pops of colour mixed with lots of white or ivory.
Did you do any special DIY projects for your wedding day? If so, what did you do?
I did tons of DIY projects! We/I made the bouquets, ties, the card box, invitations, centrepieces for the tables, the seating plan, buttons for the guests, programs, and just some random decorations and props. The week leading up to the wedding was a pretty busy one and if you had have asked me that week if I recommend doing a DIY wedding I would have said "NO!". However, I am so glad I did. It was really worth it and people appreciated all the special touches. We got so many compliments that the wedding felt really personal and that it was one of the best that a lot of people had been to. So, I would definitely say that the hard work was worth it. (Just make sure you have at least one good helper for that last week! I sure did!)
Did anything go awry on your big day or leading up to it? How did you handle the stress? Did it end up being okay in the end?
I forgot to wear blush on the day of the wedding. Haha! I didn't even realize it until I was in bed that evening though so it didn't cause any problems. Of course timelines didn't go exactly as expected, we forgot to set up the projector for the slideshow, we had to shuffle a few dinner settings but all of these things were not big deals at all. Ivan and I were both super calm about any minor mishaps on the day of the wedding. We were just so happy and we knew that every minor problem had an easy solution. Nothing to stress about!
Any special and small details you'd like to share?
One small detail that I haven't mentioned is that all of the food at the wedding was vegan! Both Ivan and I are vegans so it was very important to us that all of the food be animal free. The caterer, Pepperwood's, was very accommodating and the meal was amazing. The best part was that almost every single person at the wedding loved the food. Of course there are some picky eaters that don't like to try anything different, vegan or not, but overall we got a very positive response! The cupcakes from Cake & Loaf (
www.cakeandloaf.ca
) were completely vegan as well as all of the other random desserts at the dessert bar, and let me tell you, absolutely no one complained about the cupcakes! They were a hit!
If you could give any advice to a Bride-To-Be, what would you say?
Nothing ever goes exactly as planned and you can't control everything. You can however control how you react to any less than perfect situations. Keep a positive, laid back attitude and your wedding day will feel perfect!
Venue - The Burlington Art Centre
Catering - Pepperwood's
Such a beautiful day! Congratulations to the two newlyweds! Thanks for sharing your story!