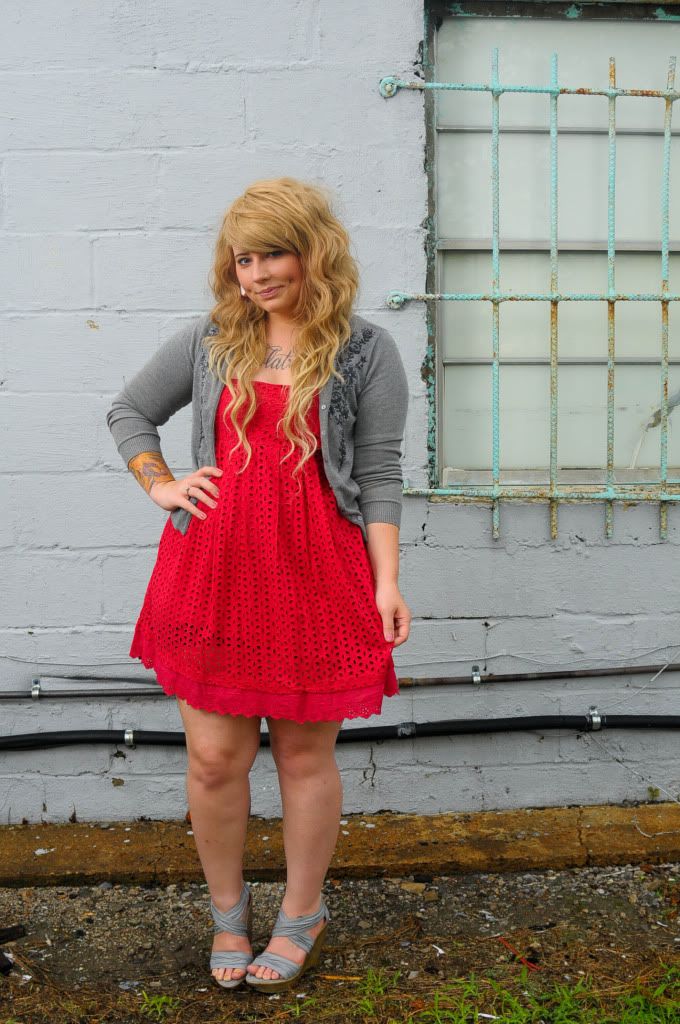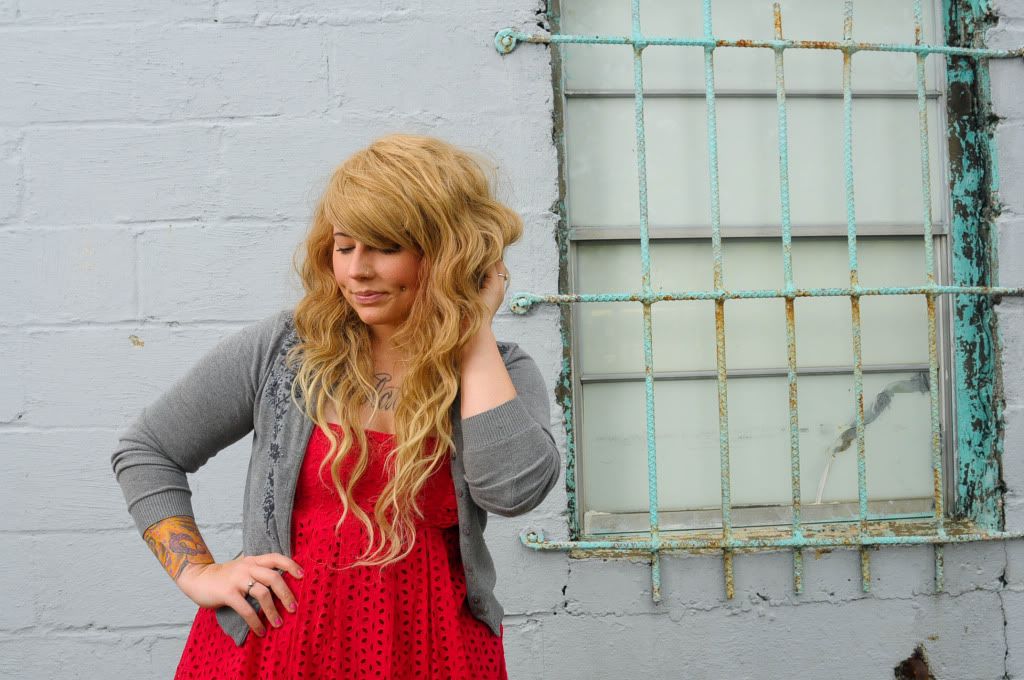 Yesterday evening we took the girls to the puppy park once Mike got home from work for some little running action. We were kind of enamored with the little boy bully that was there. Cutest lil' 11 month old English Bulldog who loved water and mud just as much as Georgia. He was more interested in trying to wrestle with Pip but we're holding out hope we see him again. (It makes us really want a little boy, too!)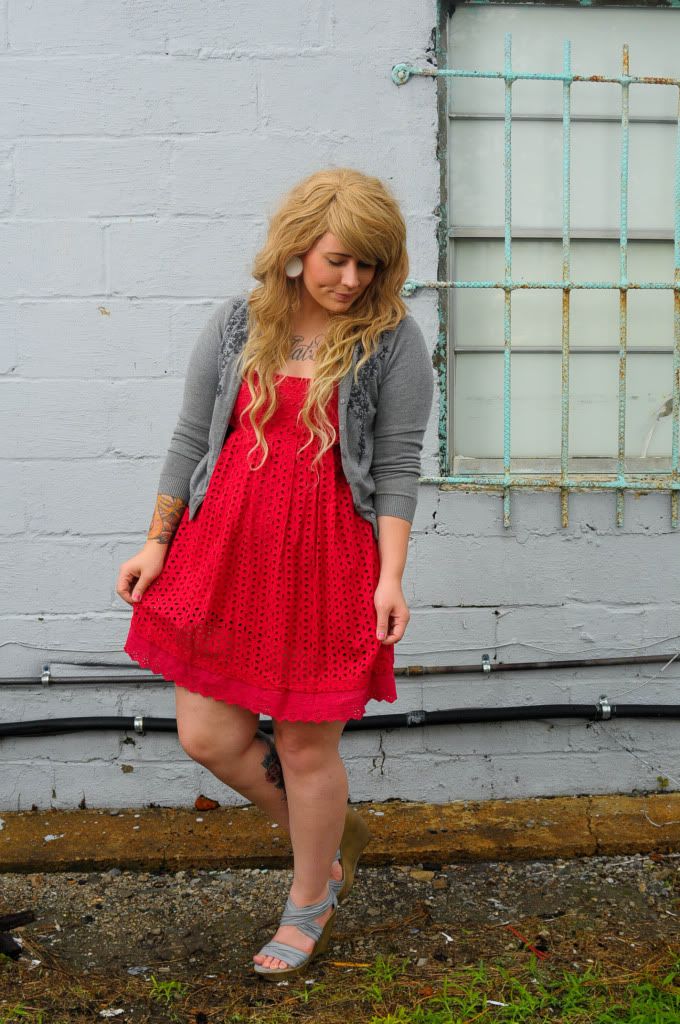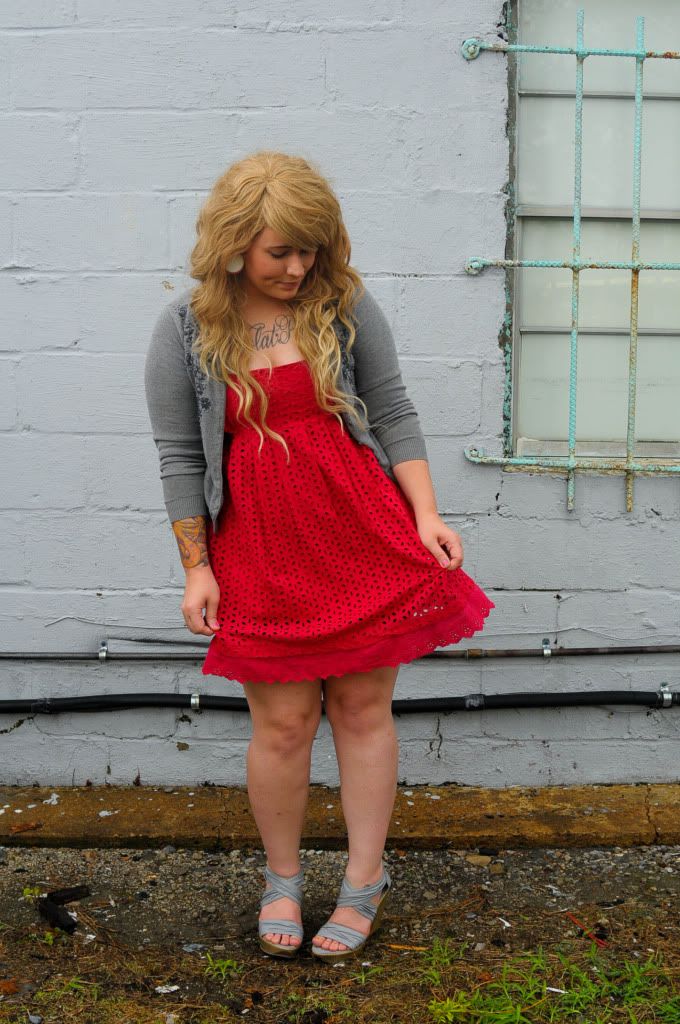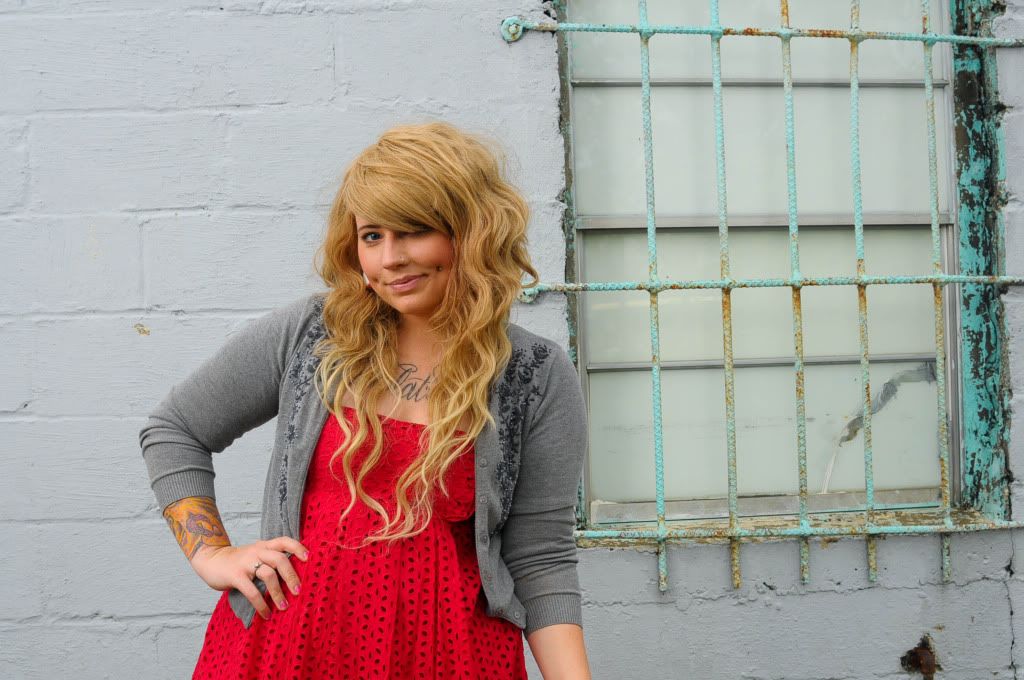 This dress is another one that I let go in my Kaelah's Closet sale (there's still a few dresses left if you're interested!). I might do another overhaul soon. It was good to get so much stuff cleared out. The shoes are my all time favorite Blowfish style, the Romans. I have them in brown, too, and love love love them. Something about the big straps are just lovely!
Today I'm working on editing shoppe inventory pictures and I'll start listing those soon (Maybe today so
stay tuned
!). I think I might do what I did yesterday and head to Panera for a few hours. Our loft is so dark unless I turn on
all
of the lights and it's just not very productive. Plus I tend to have a sense of urgency about myself if I'm out in public.
Forever 21 dress (so so old!)
Forever 21 cardigan