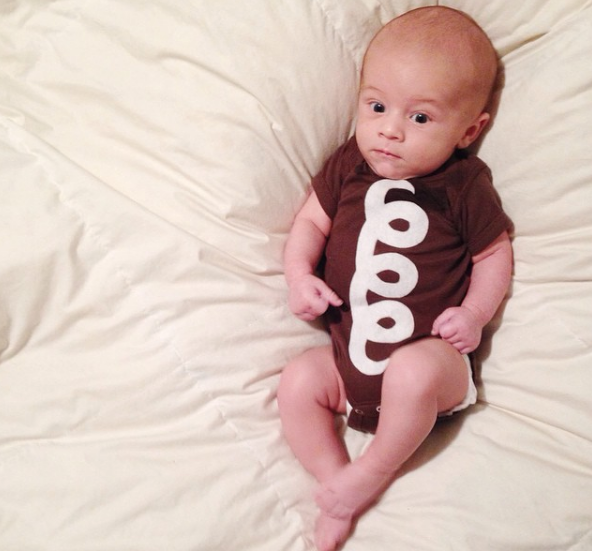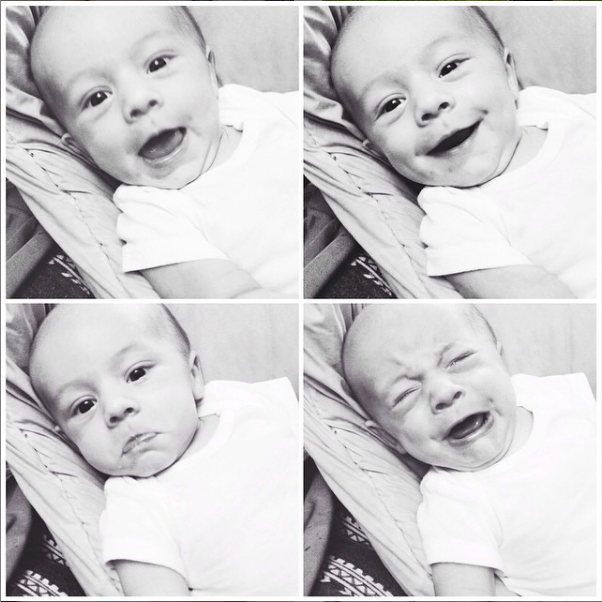 And just like that, this baby is a quarter of a year old! A quarter of a year! A whole season! These are (more than) a few of my favorite photos of him from the past few weeks. His personality is really starting to emerge and I just can't get enough of those smiles every day! And those forced frowns are pretty cute, too. Pinch me. I'm especially looking forward to the holidays with him.
This month Linden:
+ weighs 12 pounds and 2 ounces
+ started the early stages of teething (just this week!)
+ still can't fit in a lot of his 0-3m clothing. (one day!)
+ thinks my messy mom bun is the funnies thing (seriously. it's so cute!)
+ snores almost as loud as dad.
+ loves to swat at his playmat
+ started napping in his crib all by himself.
+ loves to kick, kick, kick!
+ still wakes every 3-4 hours to feed at night.
+ but generally sleeps in until 8am (yay!)
+
LOVES
the "itsy bitsy spider" song with hand motions.
They weren't lying when they said each new stage is more fun than the last. I can't wait until he can sit up on his own and hang out. But then again I sort of like how cuddly he is right now.
Babies!
* See his other monthly posts here.