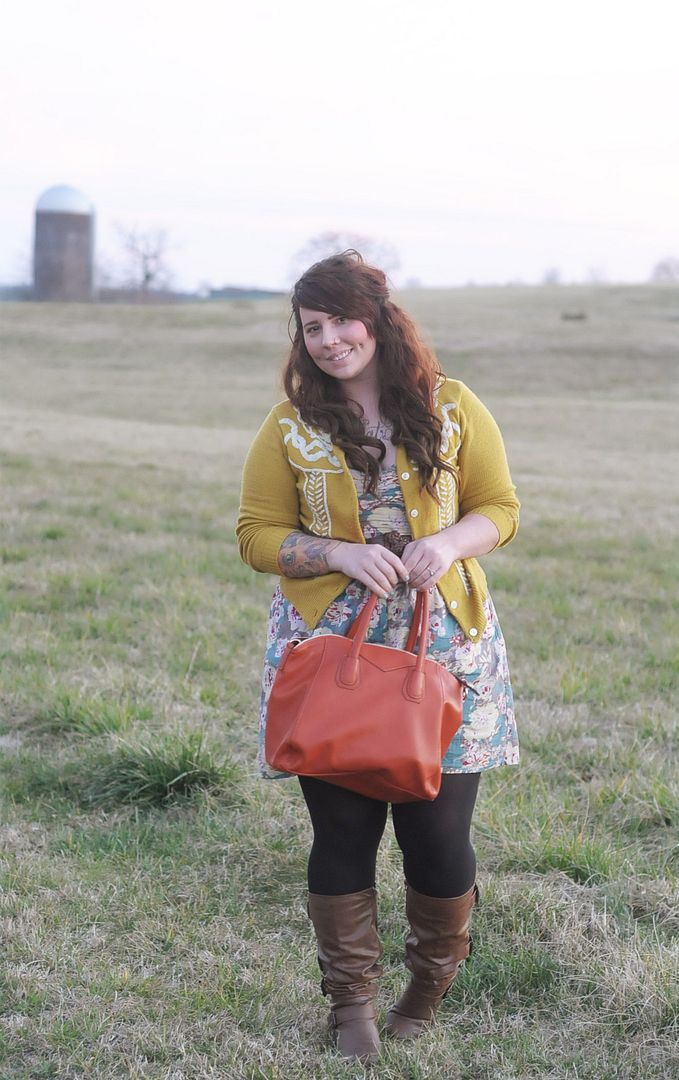 Thanks for your super sweet comments on not only
yesterday's Gotcha Day post
, but
Thursday's as well
. I could say it a million times and it still not be enough, but the sense of community that can be found in blogging is so rewarding.
This outfit was what I wore for Nashville errands on Saturday. Mike and I planned on having a little movie date while Toby was visiting his grandparents, but the consensus on Identity Thief wasn't a very good one. We skipped it for some mall shopping and lemonade drinking. We planned on getting gyros, too, but our timing was all off. We're putting that on the list for our next errand day in a week or two. (I can't fail him! I promised him I'd try a gyro! haha) It was a bit chilly at first on Saturday so I opted for tights + a knit sweater. I even took it up a notch by wearing some old Blowfish boots. I have these boots in black, too, and they're some of the only boots that fit my chunky calves haha I wish I could wear all of the cute boots out there! This outfit reminded me a little bit of Autumn and that helped a bit because otherwise the weather was pretty gloomy. Seeing all of the dead trees + grass bums me out so bad. I can't wait until everything is lush and green again! Too bad that also means 100*+ heat. Guess I should slow my role, huh?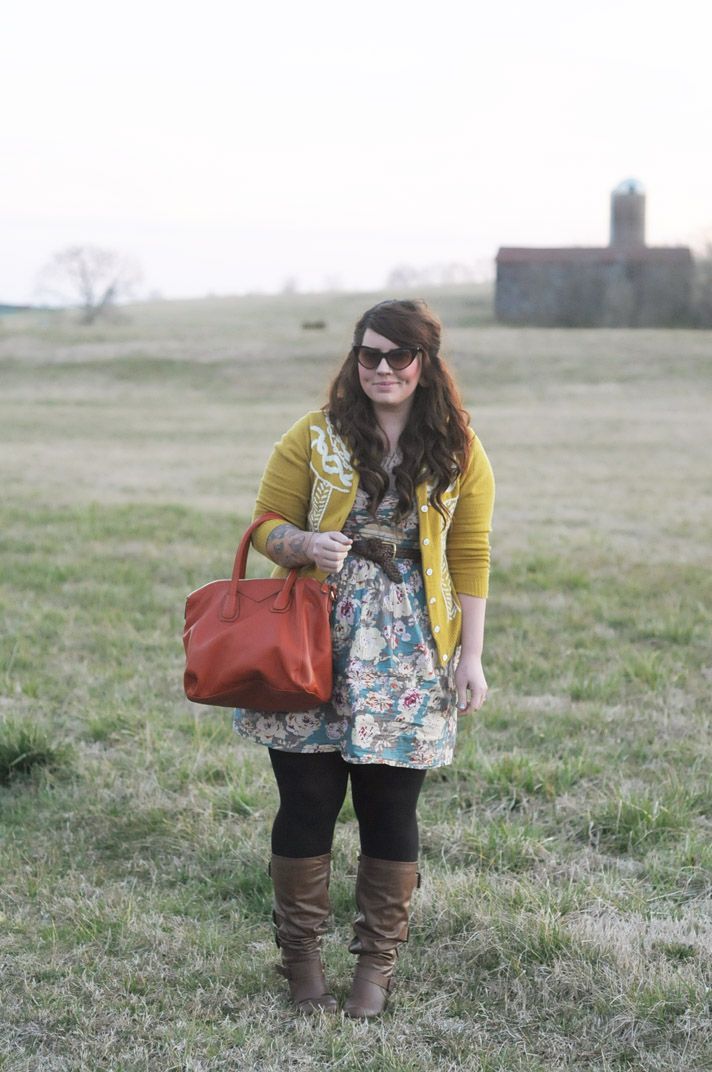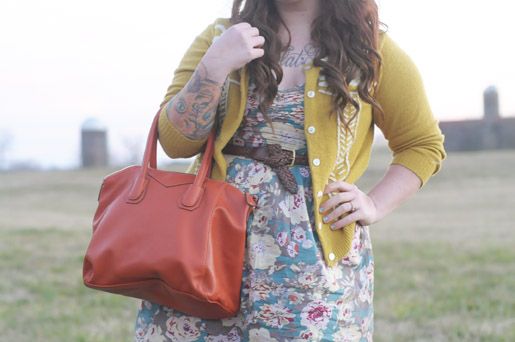 I think it's so crazy that March is almost here! Like, two days away! What?! Ahhh that means I have 2 days to get Honeybean payments + packages out the door! We're rotating out almost all of our Honeybean designers/inventory and that is a lot of work! Mike and I spent the better portion of a day last week laying out all of the inventory, checking the sheets, going over sales logs and figuring up the numbers and paychecks. We're only keeping on a couple of designers who we accepted in November since we're doing limited engagements this year. Owning a mobile shoppe has been super eye-opening because there are so many variables and lessons to be learned. We'll be tackling things in a different manner from here on out, but it sure has been a treat to have all of the designers we've had over the past year and a half.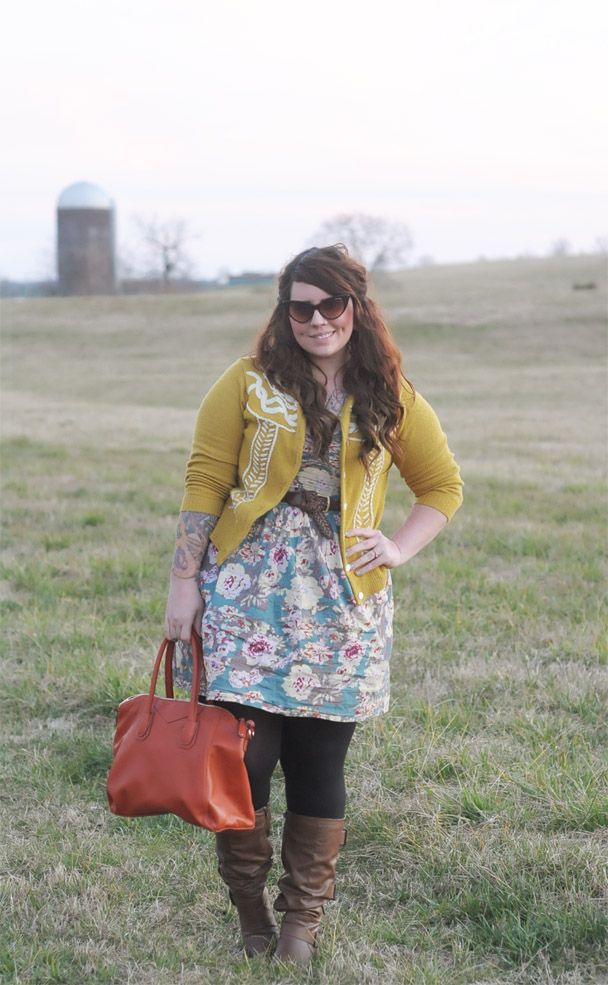 I've really really been in the mood to hear some new music lately. Since I'm finally working in my office pretty much full-time, I need some new tunes to keep me happy and productive. Got any great songs/artists you'd like to recommend? I prefer the folk/singer-songwriter vibe, and I'm a total sucker for female vocals, but I'm really up for any great suggestions! I also love post-rock/instrumental (Caspian, EITS, Mogwai, etc).... Help a girl out and share your favorites! Bonus points if you have a Spotify playlist you can link me to! ;) I also need some inspiration for March's mixtape!
Here's to a productive week and welcoming March with open arms! (Please bring leaves!) Happy Monday! xo
Urban Outfitters dress
Thrifted belt
Assets by Spanx tights
Wedge boots c/o Blowfish (2+ years ago!)