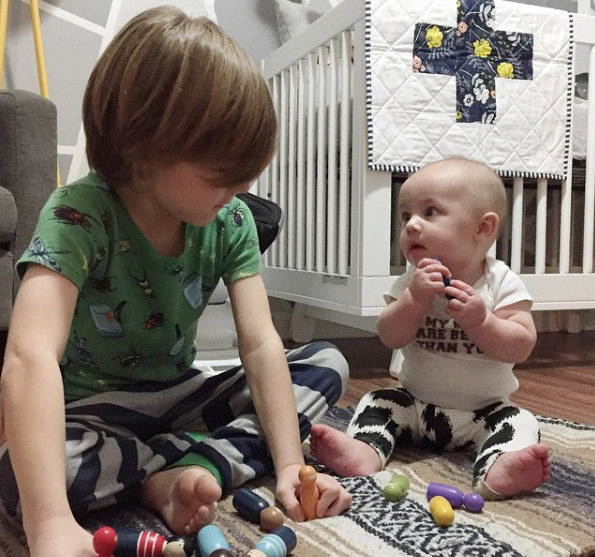 Our little Linden is officially half a year old! He turned 6 months on the 23rd. The past month was a bit of a rollercoaster and there were a few not-so-fun parts, but overall I think we're doing pretty good haha He had a yucky allergic reaction to apples and it pretty much terrified me. We stopped solids for a little bit but just recently started them back. He's a big fan of sweet potatoes! He's such a happy baby and that I am oh so thankful for.
This month Linden:
+ weighs 17.5 pounds (!!!!!)
+ is 26.5 inches tall
+ learned to sit unassisted (!!!)
+ loves being in his jumparoo and exersaucer.
+ started napping on his own again (most of the time...)
+ sleeps in his Breeze bassinet half of the night + co-sleeps the rest
+ discovered how fun it is to splash water in the bath tub
Here's to the second half of our little guy's first year! xo