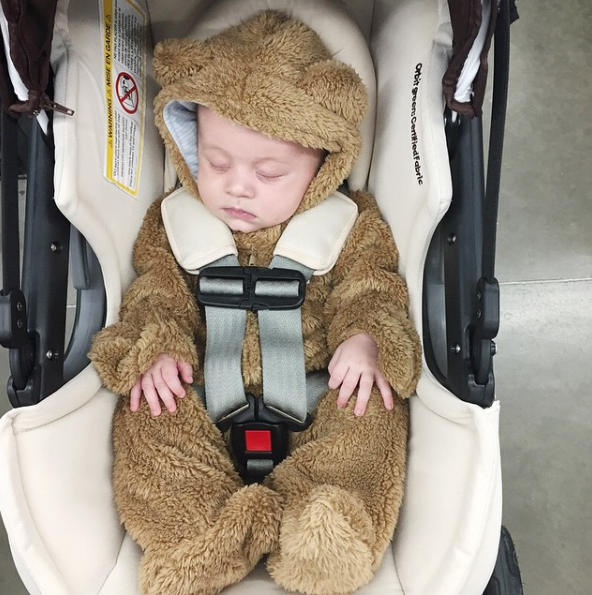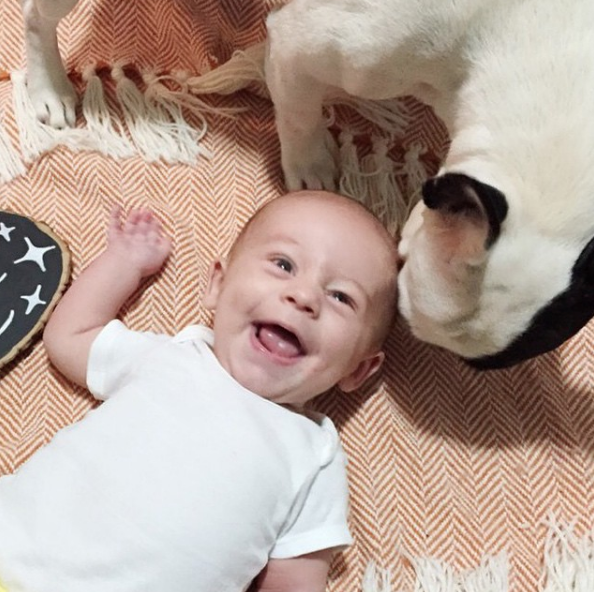 Our little Linden turned four months old on Sunday! So bittersweet! It's hard to see the months race by so quickly, even if the days feel so incredibly long. At this rate he'll be turning a year old before I can even wrap my head around it. I have such a hard time coming to terms with him getting older and bigger, because I want him to stay my sweet little baby forever, ya know? (All the while I can't wait for him to: sleep through the night, be able to feed himself, communicate with what's making him upset, etc haha! DREAM BIG, KB!) FOUR months! I just can't.
This month Linden:
+ weighs 13 pounds 10 ounces.
+ measures 25.5" long (holy growth spurt!)
+ decided naps and sleeping are like, so not cool. (wah!)
+ started really teething. (heaven help us all!)
+ slept in his 4moms Breeze for his first night away from home (we were still with him!)
+ moved into his sidecar crib in our room.
+ had his first ear infection. (boo!)
+ started wearing his cloth diapers.
+ experienced his first Halloween (and dressed up like a bag of popcorn!)
+ finally outgrew most of his "newborn" sized clothing (sad face!)
This next month is definitely going to hold some doozies. He'll be meeting several members of our family for the first time, and he'll be trying his first solid food! Hooray for new experiences!