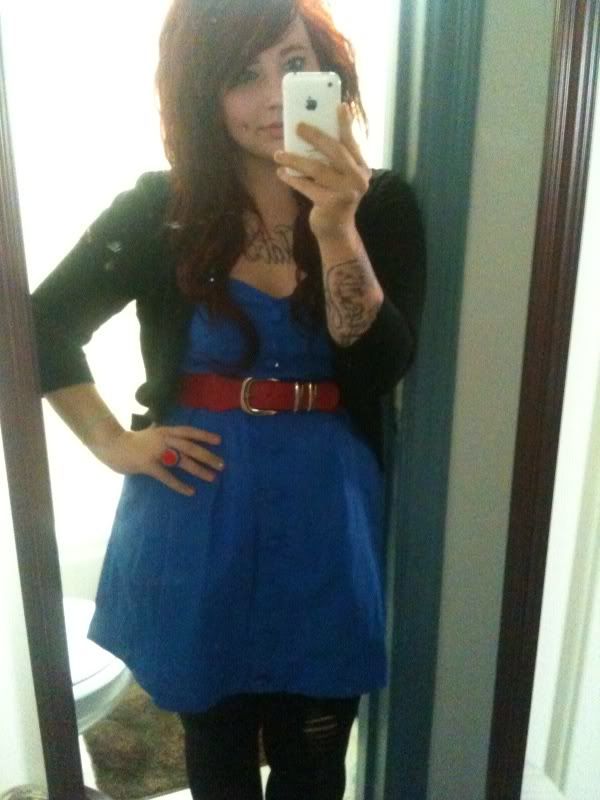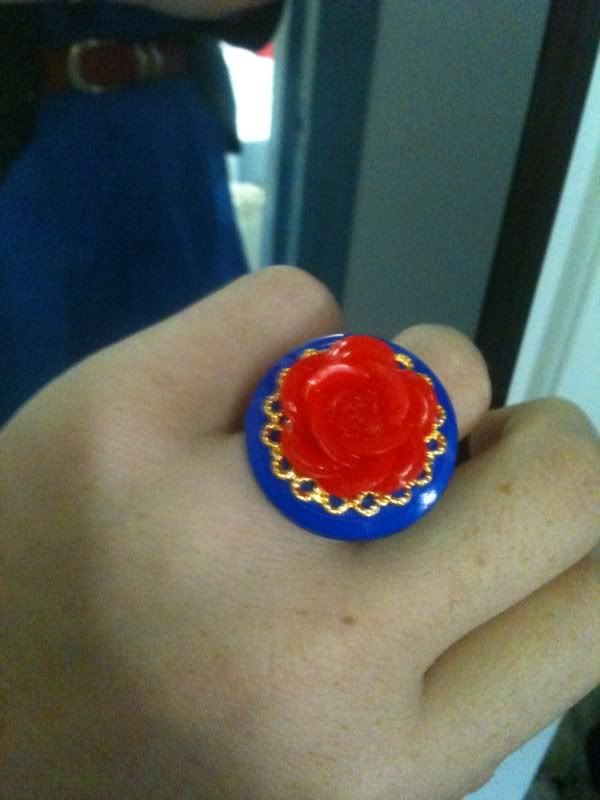 dress: forever 21, cardigan: charlotte russe, belt: thrift, tights: walmart, ring:
meggs
, flats: kmart
I received this adorable little ring in the mail courtesy of Meggs early last week (or even the week before that! eep!) and I was so excited to wear it with my ultimate favorite dress (see the dress in the banner up top!) but I sadly came to the realization that the dress was missing! Apparently I had left it all the way back in Tennessee and it took me 3 weeks to notice! (But it's
totally
my favorite dress, ya know?! ;P) I called Mike in a panic and being the awesome boyfriend that he is, he found my dress! He shipped it to me Express and it was supposed to arrive last Friday. Of course Monday rolled around and I was really bummed that it still hadn't shown up (it'd be impossible to find this dress again since the store flooded and ModCloth took it down!) BUT upon returning from the gym last night, there it was, waiting for me! Basically this was a whole paragraph swooning over that dress, but I'm not even wearing it today! Mike loves it so I'm saving it for Thursday when I meet him at the airport! Cheesy, I know! Anywhoo! I picked up this dress ($15! Woo!) this past weekend at the new Forever 21 and it was perfect! Ripped tights, black cardigan (just to be modest) and a red thrifted belt to boot! Of course Meggs' ring was the icing on the cake!
CLICK HERE
to visit her shop and check out her adorable little handmades!
Thanks so much Meggs!
With that being said, I just got to work and put together some boxes for Laurie. Now I must get on task and work on an ad! Also, ALL of the large ads have been sold for July! How exciting! I do have a few SMALL spots available if anyone is interested! Just click "Sponsor KaelahBee" over in the right sidebar to find out how!
It's going to be a glorious Tuesday! I hope you're all prepared for the heat! (It's already 86 degrees in NYC! Gah!)
xoxo