Did you have big plans for 2020? If so, you're not alone. This year was shaping up to be a good one, with the economy in full swing and everyone planning on taking fabulous summer holidays.
However, the heady optimism of January came crashing down halfway through March when the world realized that coronavirus was going to be a big issue. The news coming out of China wasn't looking good.
The best approach to life is to make the best you can from what it throws at you. The current pandemic has certainly taught many of us what really matters. We've certainly become less materialistic as a result of what's happened.
Staying entertained under these conditions, however, isn't always easy. Finding something to do every day of the week starts to become a real challenge, especially if

you're on leave from work

.
In this post, we're going to look at some of the ways you can entertain yourself in the weeks and months ahead. Check out these ideas.
Teach Yourself How To Sew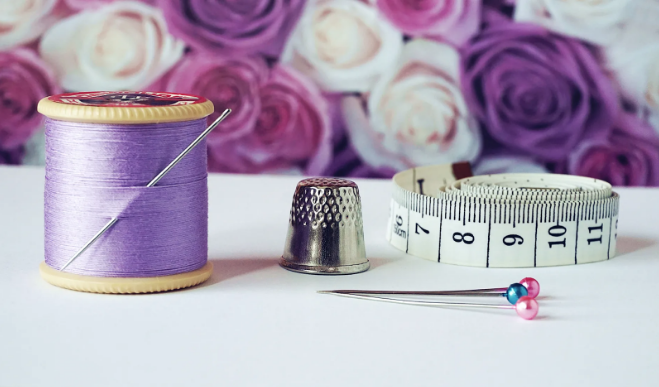 Sewing might seem like a bit of a blast from the past, but you'd be surprised how often it comes in handy. When you have a sewing kit ready to go, you can fix the odd rip and tear in your apparel, negating the need to head out to the store.
Learning how to sew is also surprisingly easy, thanks to social media and YouTube. Spend your time with video courses and get your head around this useful skill.
Get Interested In A New Sport
If you love sports, then you're in luck: most organizations are restarting their schedules, televising games without crowds present. There are sorts of weird sports out there you might want to investigate, which depart from the usual trio of football, baseball, and basketball. How about watching an ice hockey

game

or an archery competition? What about some good old-fashioned motor racing? The list of possibilities is endless.
Right now, for instance, a lot of people are getting into the sport of cycling. Everyone is desperate to experience the

freedom and joy of riding on two wheels

- and they want to get fit at the same time. It's the perfect way to keep your mind active because you can go out for hours at a time plus learn how to tinker with (and maintain) your equipment when you get home.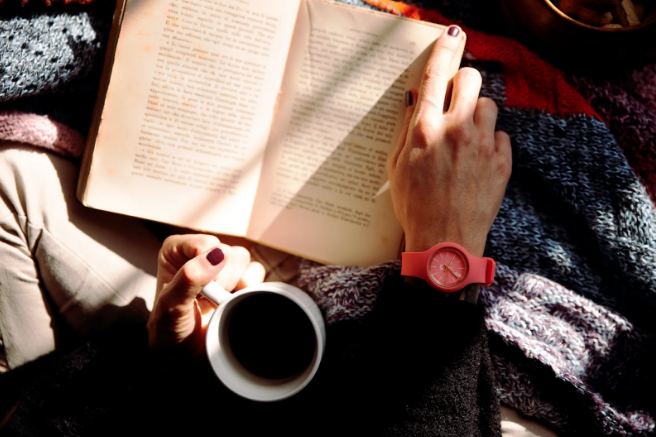 Are you somebody who likes reading? If so, there's a world of novels out there, ready and waiting to introduce you to magical adventures, cooked up in the mind of some crazy author somewhere. Some books are must-reads for all people who consider themselves vaguely intellectual. George Orwell's 1984 should be on your list if you're looking for something terrifying. You should also read War and Peace by Dostoyevski. It's a long one!
Take Up Dancing In Front Of Your TV
A lot of people spend their entire lives wishing that they knew how to dance? But relatively few people actually speed the time necessary to master it.
Well, if you're

still stuck at home

, unable to work, now's your chance. Learning to dance is much easier today than it ever was in the past. You can either buy DVDs or if you have a streaming service, purchase instruction online.
There are all sorts of different types of dance to explore. The tango, contemporary, and ballet are all options. If you want to use a hairbrush as a microphone, please feel free to do so.
People automatically respect and revere people who learn new languages, so why not try it yourself. Don't worry: modern techniques are nothing like what you had to endure in school. Masterclasses build up language from the basics, giving you the structure before layering on additional vocabulary. You don't start by learning all the words associated with pencil cases or Christmas. Instead,

you learn the language

as a native child might, getting used to the order of sentences and inflections before fleshing the whole thing out. After a couple of months, it should feel like you're in a position to communicate what you want to say with others fluently.
Take Some Time To Learn An Instrument
When you think about it, the crisis is a once-in-a-lifetime opportunity to do something different with your time. Without the pandemic, you would have worked from today all the way up to retirement without a significant break longer than about four weeks.
If there was ever a time to learn to play a musical instrument, this was it. You can spend lazy afternoons feeling like you're doing something productive, strumming on your guitar, or hammering away on the piano. If you've never played an instrument before, feel free to start from scratch on something completely new and random, like the harp. Don't worry if it doesn't sound perfect after the first practice session - it never does. Just keep plugging away, and eventually, your brain will make all the skills you need unconscious. Then it's a question of continuing to practice every day while you have the time.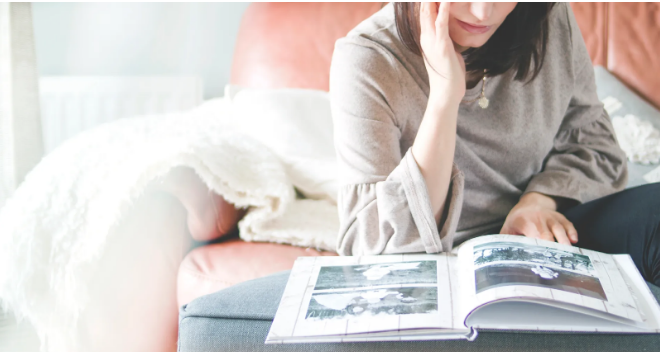 Not everyone has weeks to burn to pursue fun. Some of us have to get back to work soon and just need the odd activity here and there to keep us occupied. Creating a photo album, therefore, might be just the ticket.
If you had a great holiday last year, you could send off to get your photos printed and then create a booklet of memories. You never know, it could be therapeutic if you're unable to go on your regular travels this year.
Failing that, you might want to start a blog. If there's something that you're passionate about, why not share it with the world? You could even use it to generate a secondary income, especially if money is a little short for you right now.
If you're bored, don't despair: keeping yourself is possible in these challenging times.
// this contributed post was written for this charming life.