Traveling by yourself is an experience you'll never forget. It gives you the chance to explore the world and meet new people. And doing it alone is special because it gives you the space to carve out your own journey without worrying about the needs and preferences of another person. So, if you get the chance to travel alone and to travel extensively, it's certainly an opportunity you should grab with both hands.
But one of the things that you need to think about when you're traveling the world by yourself is how you're going to stay in touch with the many people back home who love and care about you. They may worry about you and want to know that you're safe, even though you're alone in places you've never been to before. It's all about staying connected and this can actually enhance your experience as well. Find out more about this below.
Stay Active (and Safe) on Social Media
Social media is something you'll definitely need to give some thought to ahead of your travel plans. You want to stay active on there so that people back home can know you're doing okay and that you're having a good time. But you also need to think about your personal safety.
It's really important to set your social media to private when you're traveling solo. Sadly, that's even more important for female solo travelers. You don't want your movements to be tracked by strangers, and if your profiles are on private, only people who know you will be able to see your updates.
Keep a Blog Tracking Your Journey
It can be a big idea to set up a

blog

for your family and friends to follow. You can write in more depth about what you've been doing and how you've been experiencing the places you've visited along the way. It takes a little more time, but it could be worth it.
It might act like a modern day alternative to the travel journal or diary. You can note down your thoughts and experiences, and it'll even be a nice thing for you to look back on and enjoy in the future.
Send Postcards Home
If you don't like the idea of starting a blog to let your family and friends know the details of what you're getting up to, you could always send some postcards home instead.
It's a nice old-fashioned way of letting people know what you're getting up to and they act as a nice token and souvenirs for your family and friends to hold onto as well.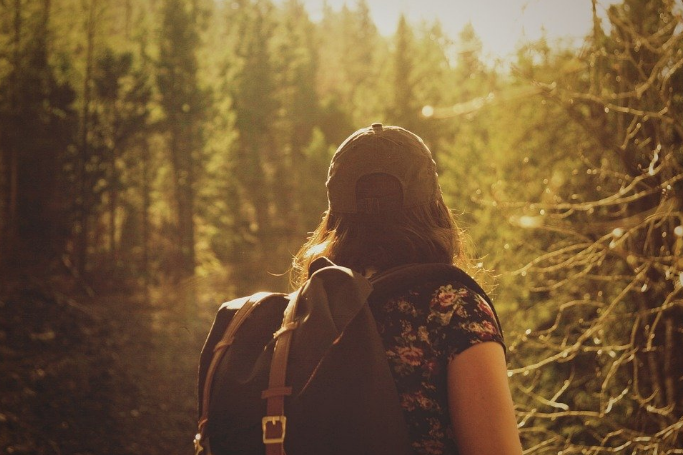 Use Skype to Your Advantage
The great thing about modern technology is that it allows you to stay in contact with people in ways that are far easier than they would have been in the past. As long as you have a smartphone and internet connection, you can easily talk to anyone face to face, no matter where you or they are in the world.
Skype might be a vital lifeline for you if you're someone who doesn't like texting as much as immediate face to face contact. You don't have to only rely on the faceless forms of communication that we're so used to these days; there are alternatives out there.
Get the Right SIM
When you're going to be away from home and traveling, you'll want to have a constant and reliable internet connection. That's why it might be worth considering

SMARTY SIM only deals

that allow you to access much more mobile data than would otherwise be possible.
You want to be sure that you'll always be able to contact people back home no matter where you are. Search for the SIM and deal that works best for you and that you'll be able to rely from the start of your trip until its end. It might sound like a small thing but it makes a big difference.
Before You Head to a Remote Place Where Communication Will be Tough, Let Your Family Know
If you're doing some really remote hiking or backpacking, there may well be no way at all for you to contact the people back home and stay in touch with them. If you're going to be heading to a remote place for part of your travel plans, be sure to let your family back home know.
When they know that there's a clear reason why you're able to answer your phone or reply to the messages they're sending, they'll be much less likely to worry about you. You don't want to put them through any unnecessary worry, so be sure to think about things like this.
Keep Spare Chargers Nearby
Having a charger nearby at all times is a must when you're relying on laptops, computers and other devices in order to stay in touch with other people. If your charger stops working or you somehow misplace it somewhere along your travels, it's good to have a plan B.
It might sound a little unnecessary, but it really does pay off to have two of every type of charger you need. You never know when you're going to leave one behind at the hostel or when the wire decides to stop working properly.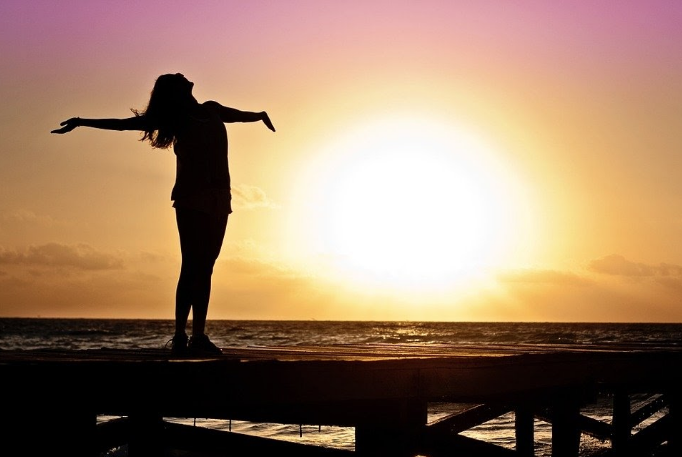 Start a Group Chat
If you want to share your journey with a select group of people and keep them updated along the way, it might be a good idea to create a group chat. That way, anyone who's interested and anyone you want to share your journey with can come together in one place.
This is what lots of people choose to do these days and you might already have a group chat for your close friends and another for your immediate family, so why not make the most of these? It could be the ideal and easiest way for you to stay in contact with everyone.
Take Plenty of Photos
When you

travel

, you should take photos so you can share your experiences with others. These days, many of these photos will be shared online. It offers a great way of indirectly staying in touch and in contact with your family and friends back home.
They'll be able to see all of the photos you're posting online and sharing with the world. As a result, they'll be able to follow your journey from a distance and know that you're having a good time without communicating directly with you all of the time, which is nice.
Don't Forget to Live in the Moment
Traveling is also about

living in the moment

and enjoying the experience. If you don't do that, you'll be wasting this wonderful opportunity and you'll regret it later. So, yes, keeping in touch with your loved ones is important, but you shouldn't stress over it too much when you're out seeing the world.
Your family and friends will want to know you're safe but they'll always want to know that you're having a good time and making the most of it from start to finish, so make sure you do that too. The memories you create and the things you remember will stay with you for a long time to come, but you need to create and live them first.
If you take at least some of the steps discussed above, you'll find it easy to stay connected and in touch with the people who matter most to you as you embark on your solo travel adventure around the world. It'll be more than worth the effort, both for you and for the people in your life back home.
// this is a contributed post for
this charming life
.