It's not a secret that you could spend a lifetime in New York City and still not manage to see everything, but there are some things that no one should miss.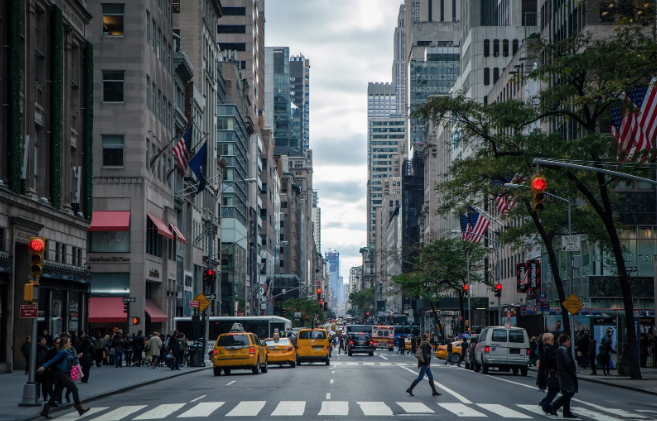 Have a look below at some of the places you should be adding to your list:
Sitting at the top of the Rockefeller Centre, the famous sightseeing hotspot has three observation decks where you can see breathtaking views of the city. Definitely something you don't want to miss. It's open right up until midnight so what better reason to live like a movie star and watch the sun go down over the city skyline.
Again another famous sightseeing destination for many who visit New York, it's an art deco masterpiece that is one of the most recognizable buildings in the world. The observation deck is open right from sunrise until 2 am, and on some of the days, you even have a live saxophone player to enjoy.
You can't go to one of the most famous destinations for broadway without stepping foot into a theatre or two. Why not treat yourself to tickets to a show such as….. Dress up, buy your

book of mormon tickets

and enjoy a night on the town.
It goes without saying that the Statue Of Liberty makes it on to

many visitors

lists. It's a world icon that is known worldwide. An inspiring symbol of New York City's immigrant history, its no wonder so many people taken the trip to Ellis Island to visit her and the Immigration Museum.
American Museum Of Natural History
It doesn't matter if your an avid museum visitor or just want to see something that will blow your mind, the Natural History Museum has something to amaze most. From dinosaur bones through to space exploration this place has it all.
The Museum Of Modern Art (MoMA)
Hosting pieces of art from the likes of Vincent van Gogh, Frida Kahlo, Andy Warhol and many more. This museum is a must-visit. It holds some of the best known and most influential pieces of art in the world of modern art.
There certainly is a lot to see in New York and often people only visit for a few days at a tome, this means that it can be hard to see everything. A great way to up your chances and see as much as possible to use something like the

Big Bus Tours

. They cover a lot of ground and take you to places like Central Park, Rockefeller Center, Wall Street and the Brooklyn Bridge. Not only that it's also a great way to get around.
9/11 Tribute Center And Walking Tour
New York is complete without visiting here and although a more solemn occasion than most activities for visitors, the

9/11 Tribute Center

and Walking Tour are a way to reflect on the events of September 11, 2001. For many, this experience is a powerful, memorable method of paying their respects.
These are just a few of the top sightseeing points of New York that should be on your list. Do you have any other just see spots that you can share in the comments section?