I didn't blog yesterday (oops!) so I wasn't able to link to my Sunday Spotlight (which I'll make up tomorrow!). But instead, Mike and I (with Pipkin in tow) ventured down to his parents' house in Lawrenceburg for the day. Georgia decided to stay home and sleep... plus, she doesn't get on too well with Abby (their lab) because G always likes to play, and Abby likes to keep to herself. Anywhoo, we drove down and spent the day lazin' around and what not. His bonus mom, Terri, made us a lovely dinner (yum!) and it was overall just a really nice way to spend a Sunday. We drove back home last night and Pip and I conked out in the passenger seat for the entire one-hour ride back (I was exhuasted!). Once we were home, we piled up on the couch and watched this week's episode of Dexter (!!!). Then it was time for bed. So exciting, right?!
This morning I woke up and made coffee/muffins for the mister. We got ready and packed up some outfits/cameras and headed out to this abandoned house I saw last week. It was a bit of a drive (like a half hour!) but it was so worth it. We shot several outfits that I'll be wearing this week, as our schedules don't sync up in the slightest! (That's why they've been so sporadic [read: non-existant] lately!) We spent about an hour there and then Mike had to go to work. I've spent the last 3 hours finishing up a new layout for
Mel of Idee Geniale
. It's been a long time coming but luckily we wrapped it up today!
Here are some photos from today: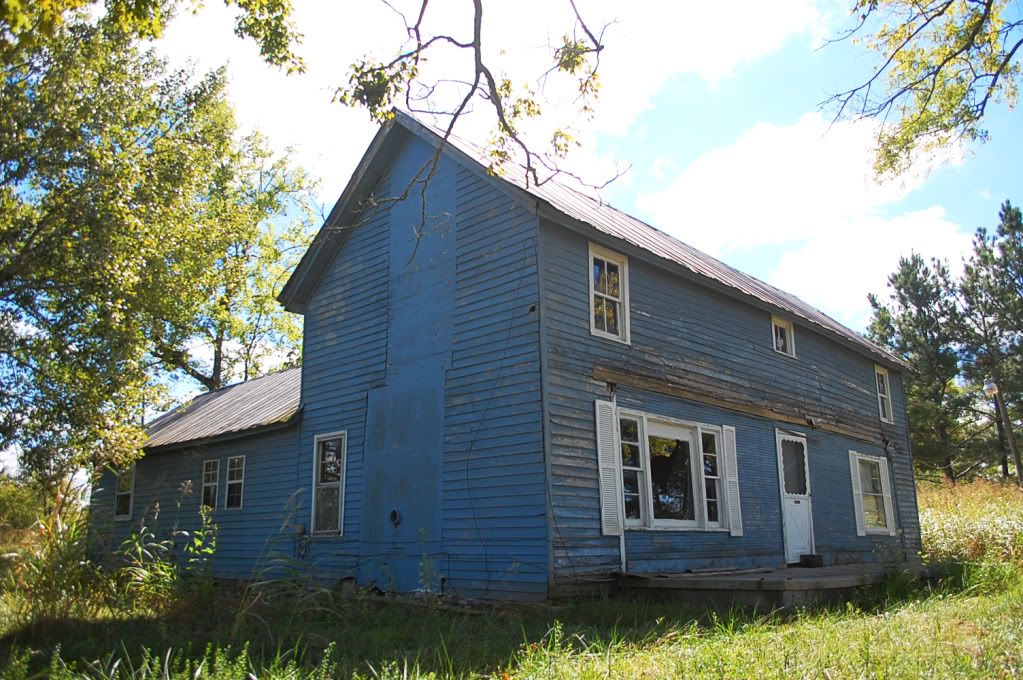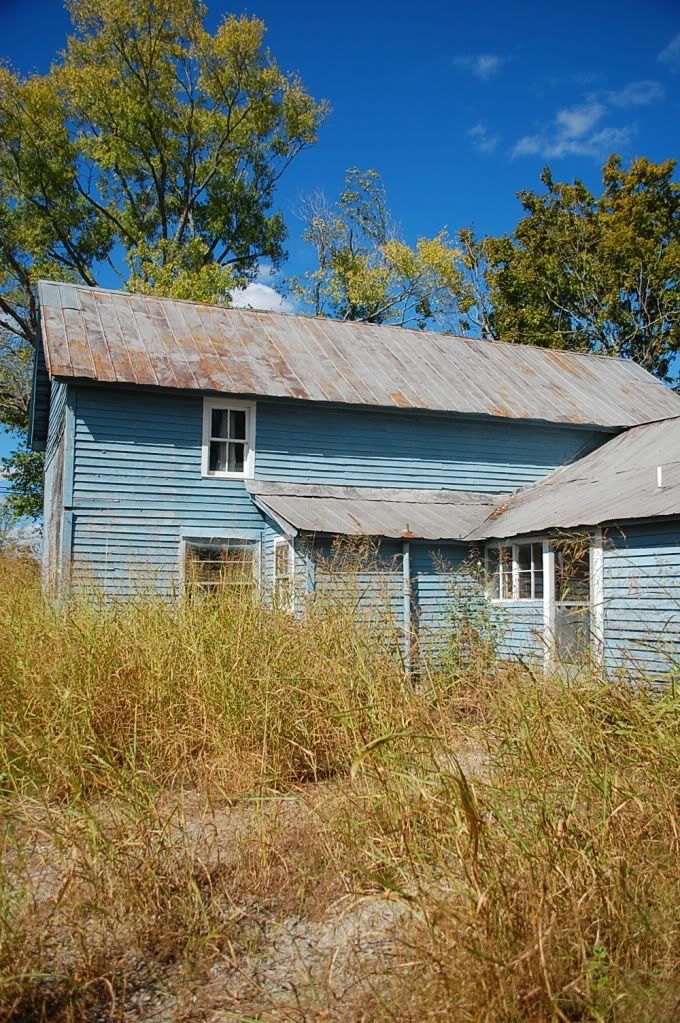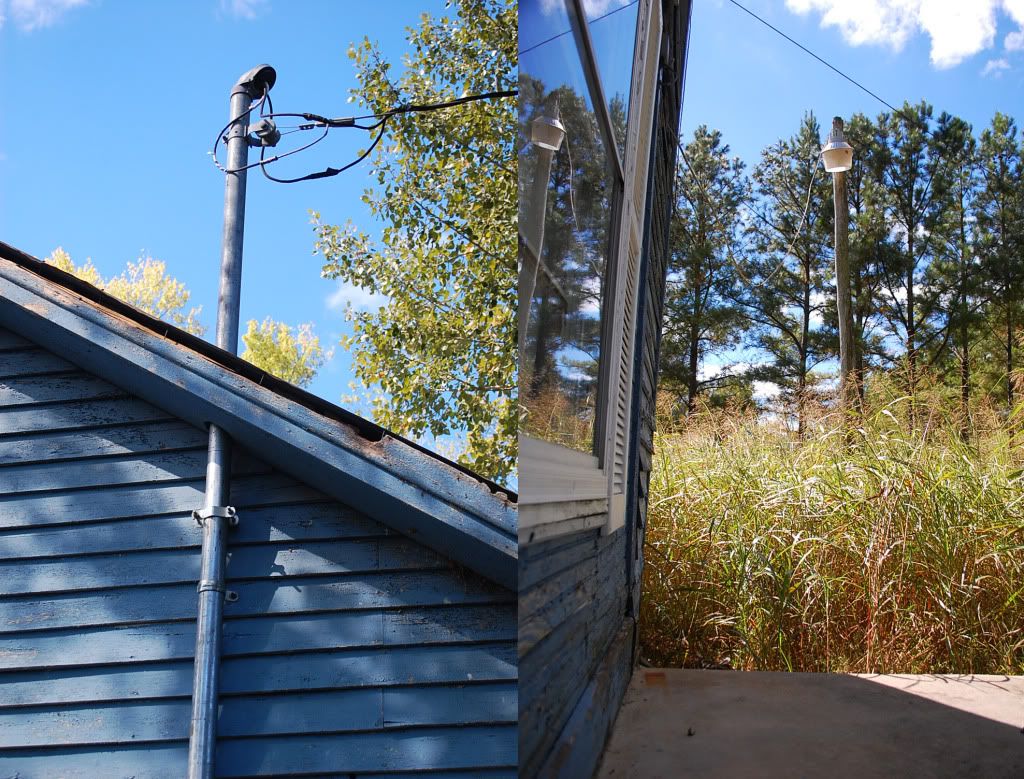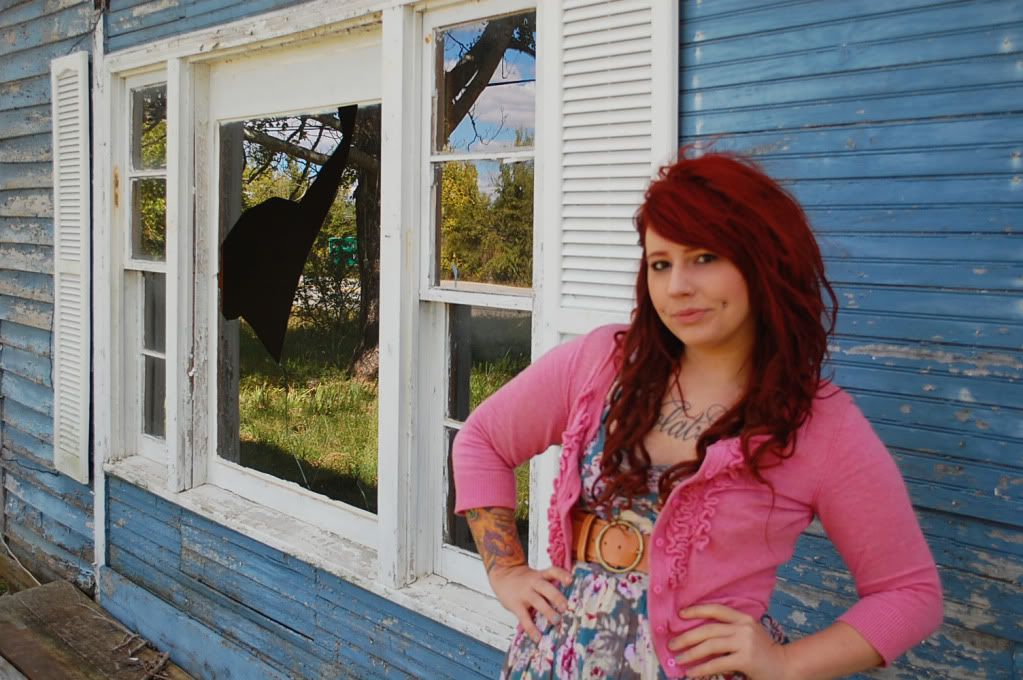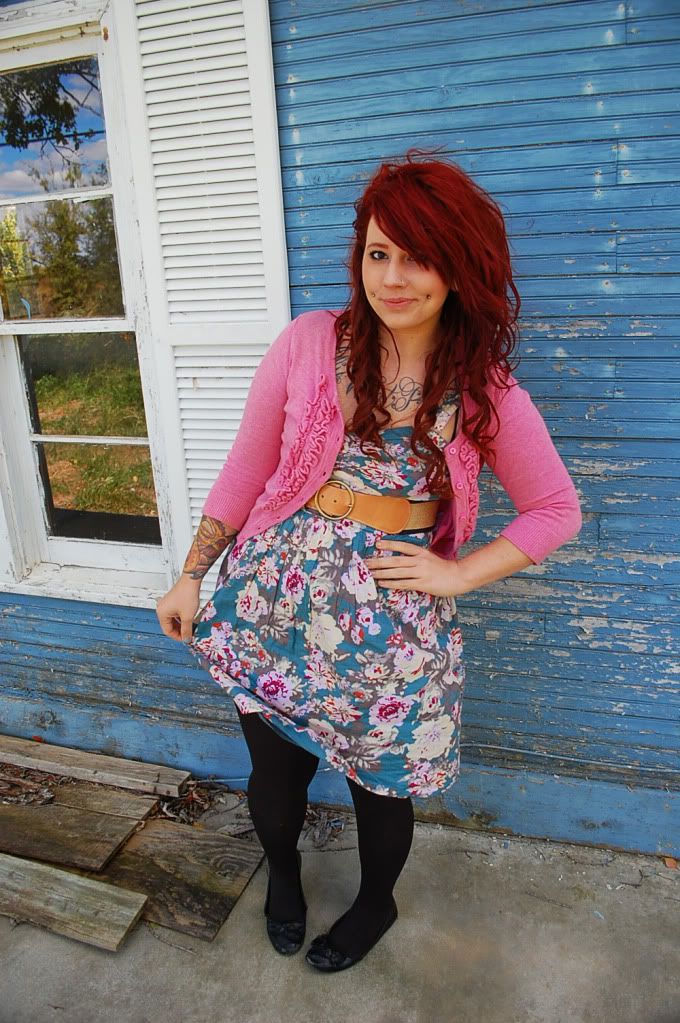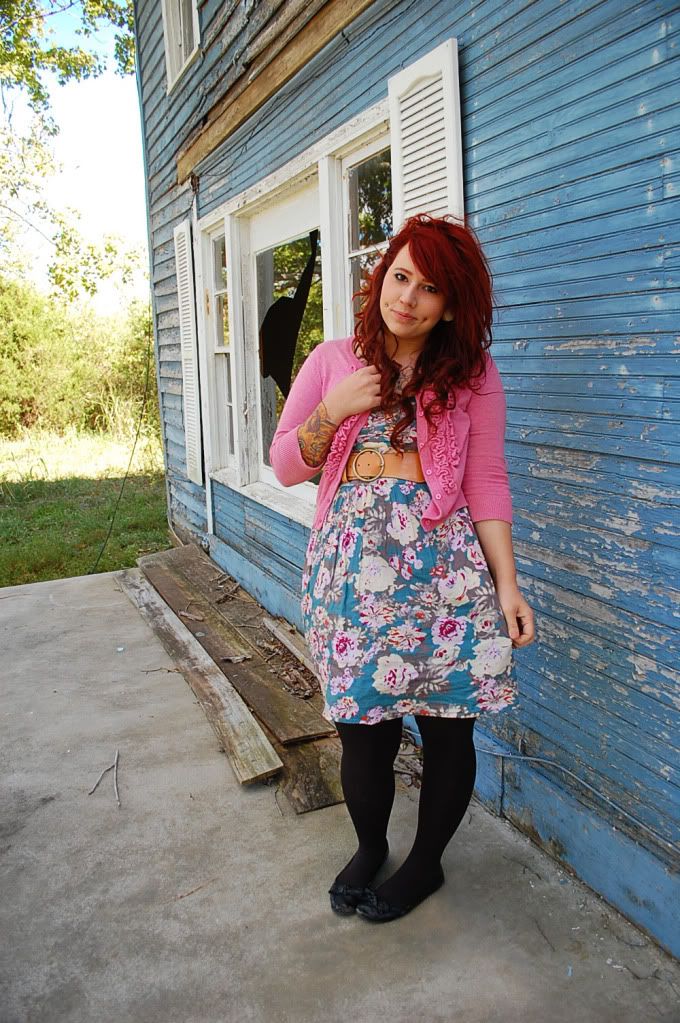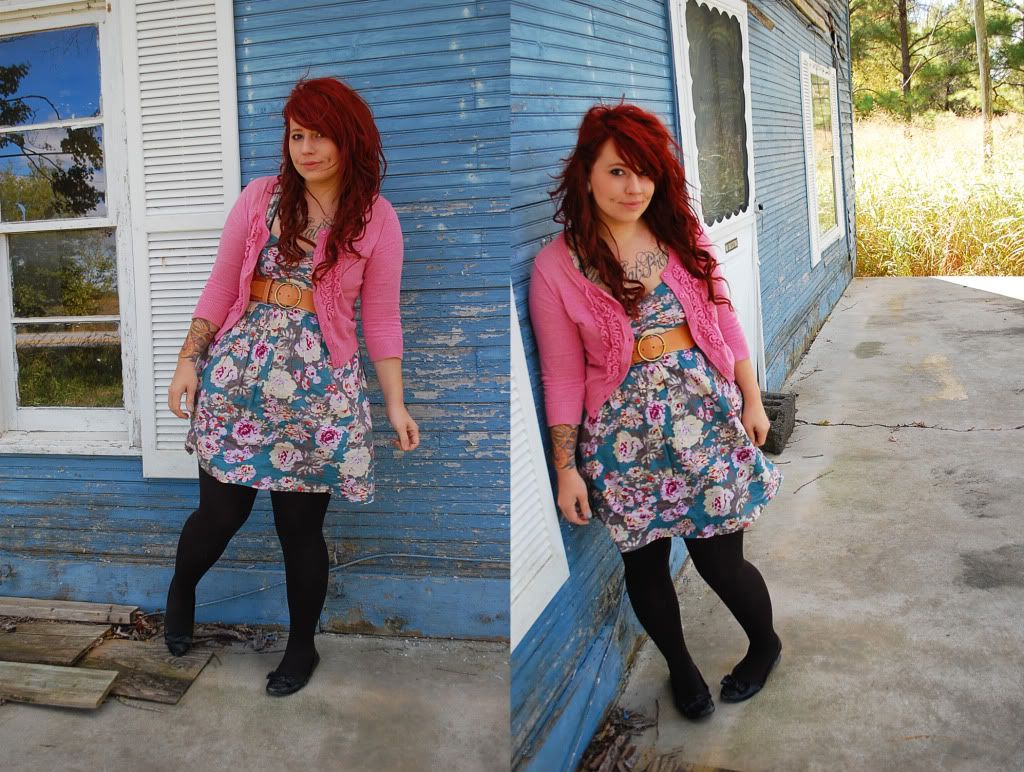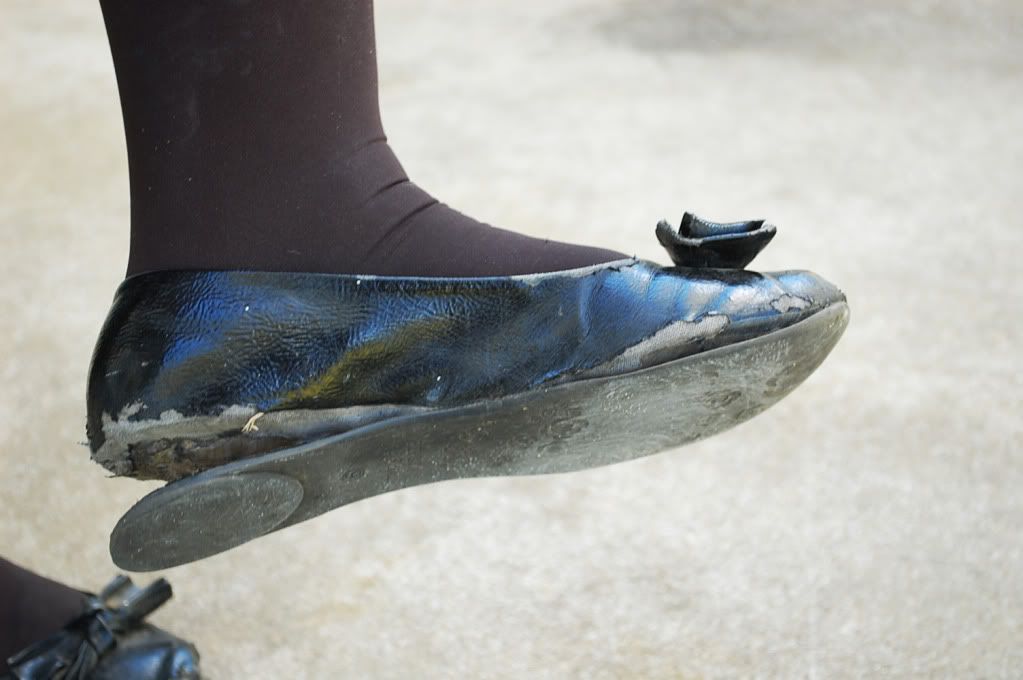 dress: urban outfitters ($68), belt: ?, shoes: kmart ($13), tights: target ($12), cardigan: target ($17)
Now, I know what you must be thinking. "Gee Kaelah! That sure does look a lot like
the outfit you wore not too long ago
..." Yeah yeah yeah. You caught me! I'm an outfit repeater! What can I say? I really do love this dress/outfit. I think it may be my current favorite. Of course I added the tights (it's freezing!), but it's all the same. Also, check out those shoes! Those are my $13 K-mart flats that I wear every.single.day (I swear, you'd think I didn't own any others!)... but really they're so incredibly comfortable! And they're the perfect black/shape/bow! I need to get some new ones! (And the reason I only wear black flats is because I'm so short and I don't need to be cut off right at my feet and look even stumpier.)
Anyway, we took 300+ photos today so I'm going to go have a few rolls of film developed, and we'll have some DSLR photos of the property coming up later, too! I'll be posting my mixtape a bit later today, as well as some other stuff! Sorry for cramming so much into one day!